System integration in digital product development
Companies that don't have the in-house capacity or expertise to integrate with other products or services often find themselves missing out on business opportunities. That's when an experienced technology partner comes into play. We have what it takes to help you unlock new business opportunities.
Laser focus. Domain expertise. Fast integrations. Our digital advisory team consists of principal product managers, product owners, technical principals, and software architects who work side-to-side with you to learn the ins and outs of your business goals and system architecture. Leverage the features of the digital products/services you are integrating. Create stronger value propositions in your own offering to your customers.
What We Do
System integration services we offer
Make your enterprise systems run like clockwork and unlock new business opportunities with the right software integration. At Vega IT, we partner with our clients and offer software integration consultations, software architecture, data migration, API development, or API connection. We help you build the world you imagine.
System integration consulting
Multiple systems. Smooth integration. With deep sector knowledge and technical expertise, our digital advisory team will delve into your specific requirements, identify an optimal strategy, determine the adequate tech stack, and assemble the perfect team.
Enterprise system architecture
Fast. Precise. Reliable. From system integration analysis to solution design, a software architecture process consists of well-defined steps that allow us to align your business objective with your IT environment. We create a blueprint for the enterprise system integrations that will meet your requirements.
API connection
Custom API development. Ready-made solutions integration. From enhancing communication between systems to automating processes, we help you align multiple software systems using API integration services.
Read more about all the industries we have experience with.
Learn more
Strength in numbers
Expert software engineers
Benefits of system integration solutions:
Product offerings with stronger value proposition
Cost saving
Faster time to market
Reduced bottlenecks
Automate and streamline processes
Better data access
Improve efficiency
Increase productivity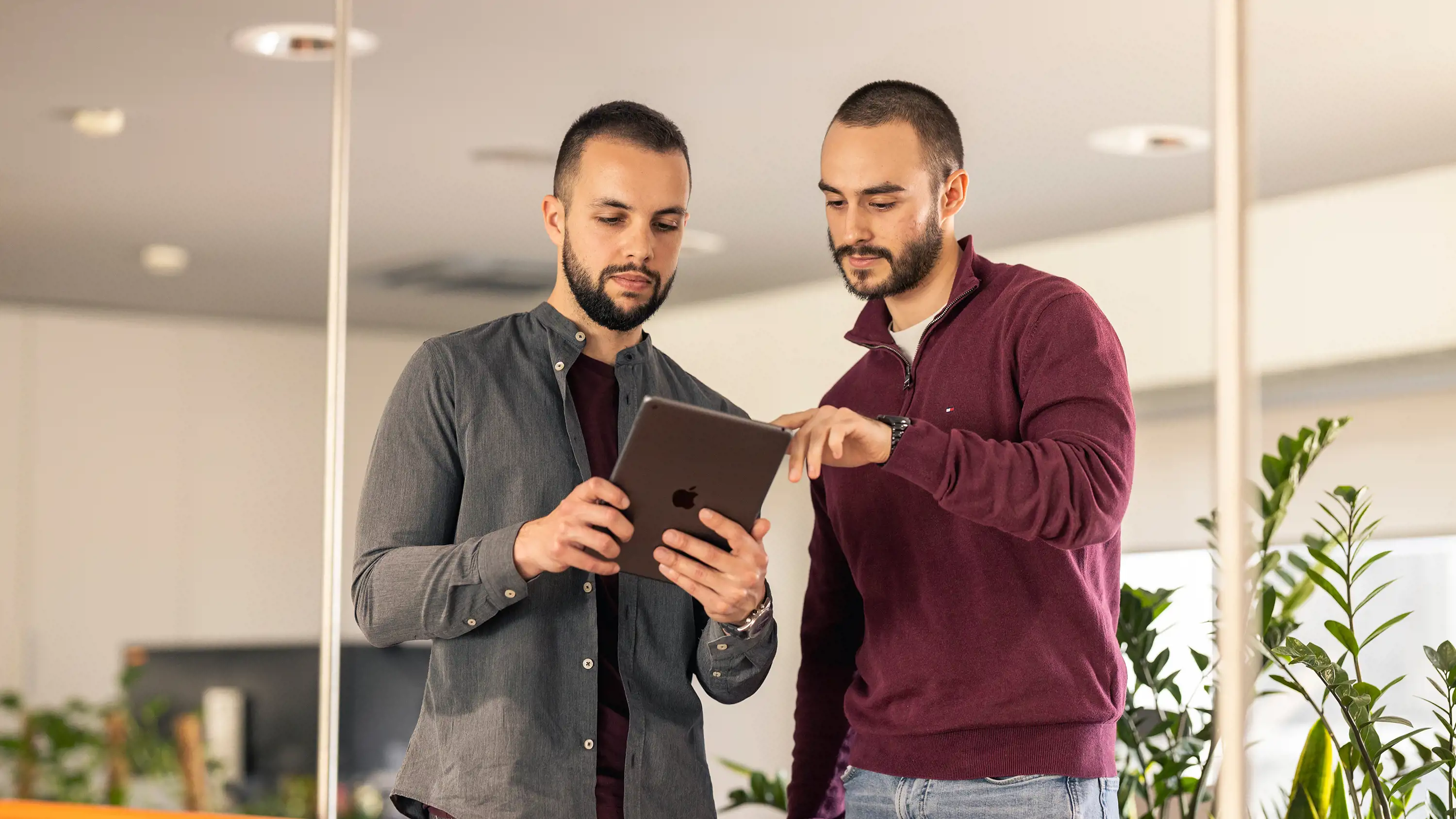 Generative AI integrations
Drive innovations. Streamline processes. In this increasingly digital world, technology has become a competitive advantage in many industries. Differentiate your offering through the limitless potential of generative AI.
Still looking for the best Gen AI tools for your products/solutions? Our team will analyze your business requirements and help you identify the most suitable generative AI tools to integrate into your products/solutions.
Some of the Generative AI system integrations we do for our clients:
Open AI (GPT models, DALL-E)
Stability AI (Stable Diffusion, Stable Audio)
Google Vertex Platform
Meta AI (LLama2)
Talk to us today
Our tech stack: designed to work with yours
.NET

.NET Core

Java

Node.js

Python

PHP

React

Angular

Vue.js

HTML

CSS
React Native

Flutter

Android

iOS

Kotlin

Java for Android

Swift

Objective C

Azure

AWS
Our speciality?
High-performing, semantically-rich and accessible markup, paired with perfectly organized CSS/SCSS architecture. Dreamy.
Sasa co-founded Vega IT 15 years ago with his former university roommate Vladan. Their dream of founding an IT company has grown into the premier software company with more than 750 engineers in Serbia. If you prefer to send an email, feel free to reach out at hello.sasa@vegaitglobal.com.
Real people. Real pros.
Book a call today.
Send us your contact details and a brief outline of what you might need, and we'll be in touch within 12 hours.