Success-makers
since 2008 We've been helping clients get results for years, and along the way we've gathered a whole heap of domain expertise. That means we know about the world, as well as the code.
From health and education to finance and cybersecurity, we've got engineering experts who know your industry, and all of its unique complexities.
Our flexible service model is designed to fit your needs, whether you need a couple of engineers to expand your capacity, or a whole product team to ship the next big thing. The breadth and depth of our experience means we have specialists who already know your sector.
Discover more
Heads in the world. Hearts in the code.
Of course, we're technical experts - and we work in all major programming languages, shipping digital products of all sizes and capabilities. But true success comes from our extensive domain expertise: the in-depth knowledge of your industry and how it affects the way we code. It means everything we build with you is fit for purpose and ready to create lasting value for your business. 
Our recent case studies and some industries we have experience with
With over 1000 successfully delivered projects across Europe, the UK, USA and UAE and clients that are choosing to work with us for years, VEGA IT has made its mark in more than 15 different industries. Our expertise and work got verified in some key areas such as fin-tech, pharma-tech, health-tech, transportation & logistics, food-tech, enterprise blockchain and others.
Our work
Some of the industries we have experience in
Strength in numbers


Expert software engineers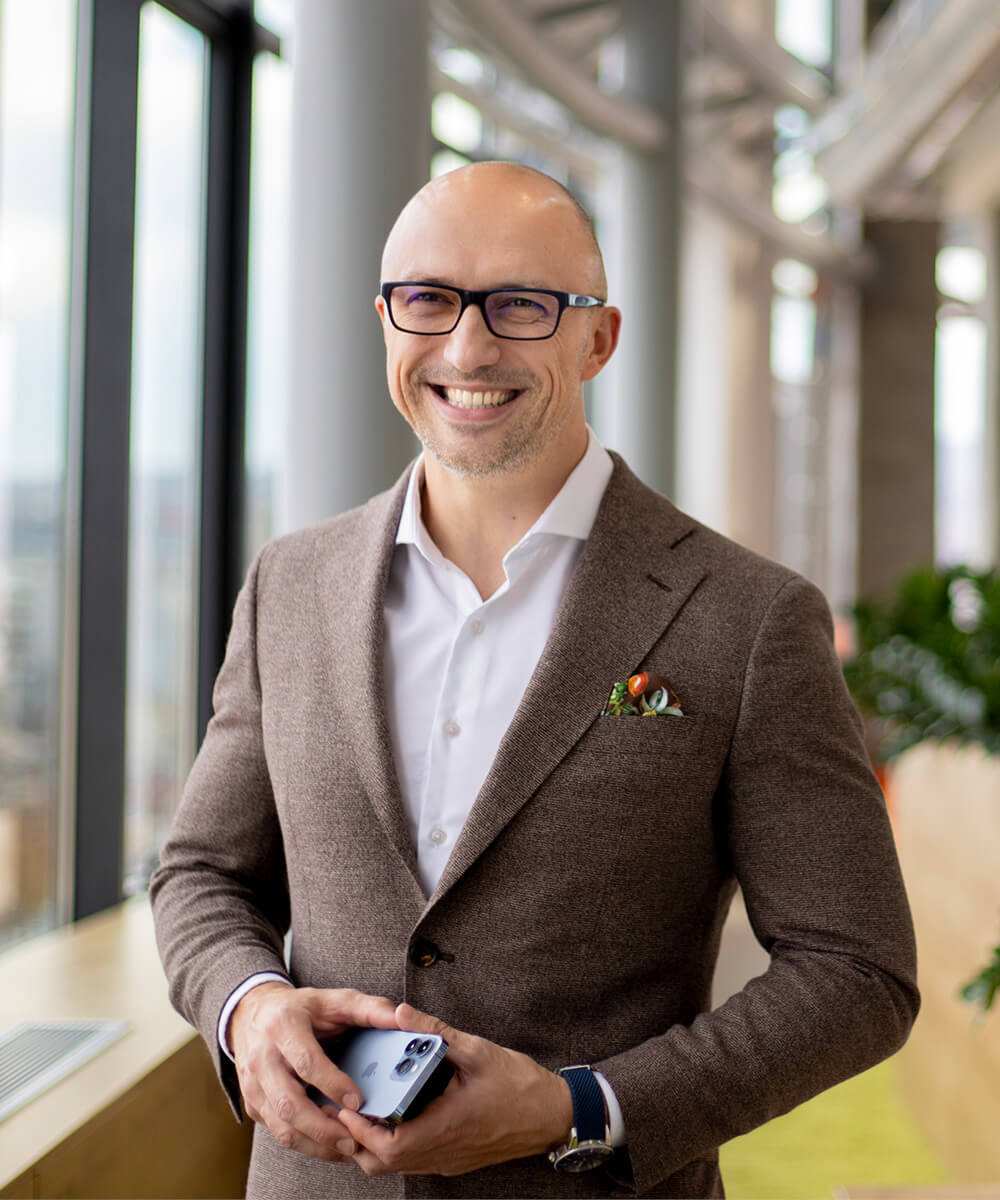 Saša co-founded Vega IT 15 years ago with his former university roommate Vladan. Their dream of founding an IT company has grown into the premier software company with more than 750 engineers in Serbia. If you prefer to send an email, feel free to reach out at hello.sasa@vegaitglobal.com.
Real people. Real pros.
Book a call today.
Send us your contact details and a brief outline of what you might need, and we'll be in touch within 12 hours.