Business Insights
The Best Of Serbia 2019
Sasa Popovic
Categories: Company success, Awards
Date 09-Dec-2019
2 minutes to read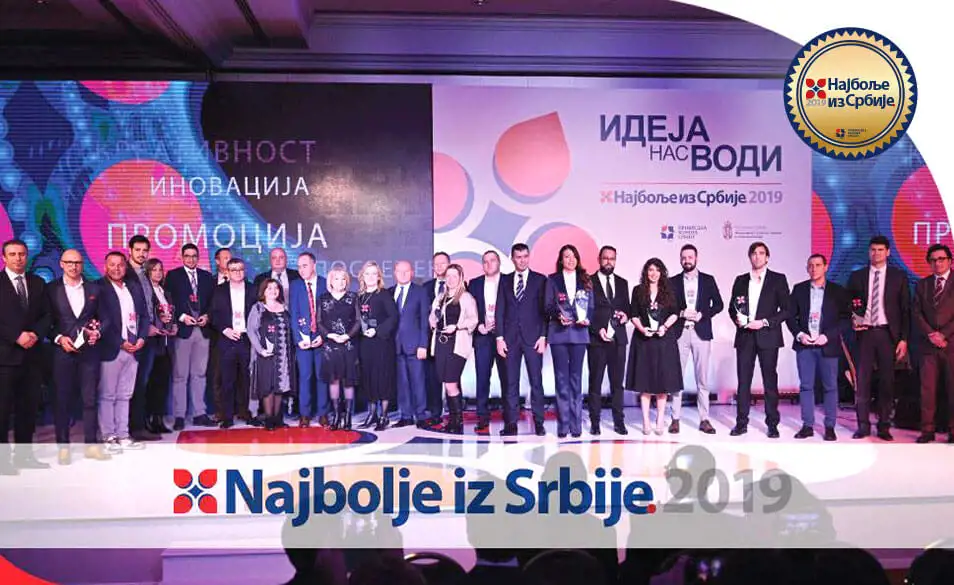 I'm going to brag about this reward :-)
Last week we received an award from the Serbian Chamber of Commerce called "The best from Serbia". I would normally not brag about it, but this one is an exception because it is so precious to us.

The Best of Serbia award ceremony
Our country is still poor, which is one of the reasons why many people decide to leave in search of a better life. I strongly believe that, in addition to investing in education, the best thing we can do for our country to prosper is to invest in the promotion of entrepreneurship and to support young entrepreneurs in their ventures. I believe we need more successful locally owned small and medium businesses because they have the power to improve our living standards. I am a true believer that if we manage to significantly improve our living standards more people will decide to stay in Serbia instead of migrating to Western Europe.

Therefore, I really like the award programme run by our Chamber of Commerce which serves the purpose of promoting entrepreneurship in our country. They nominate and then give awards to the most successful companies from different industries and of different sizes. I felt proud when I heard that Vega IT was voted as the best in a category and awarded for that :-). This will help us in our continued efforts to promote and support entrepreneurship.
I hope there will be even more initiatives like this one in the future. We'll also do our best to promote entrepreneurship in our country and we invite you all to join us in our initiatives of that kind.