What is Salesforce Commerce Cloud?
Driving automation in eCommerce. Providing customers with seamless, fully customized shopping experiences across various channels. Enabling online retailers to set up fully optimized eCommerce websites. Those are the main benefits of Commerce Cloud, a powerful platform that is a part of the Salesforce Customer Success Platform.
Salesforce Commerce Cloud provides you with a range of tools to manage your online store operations. From catalogs and payment systems to customer accounts and shopping cards – it covers it all.
Your Salesforce Commerce Cloud implementation partner
Regardless of your business needs and model, we have a team of Salesforce experts who can back you up. Salesforce engineers. Salesforce consultants. Administrators. Product owners. Project managers. Business analysts. DevOps. QA engineers.
We provide comprehensive Salesforce commerce cloud services and technical experience to take any project off the ground. For over 15 years, we've gathered a heap of experience in a range of retail, helping you break new ground in digital product development.
Book a call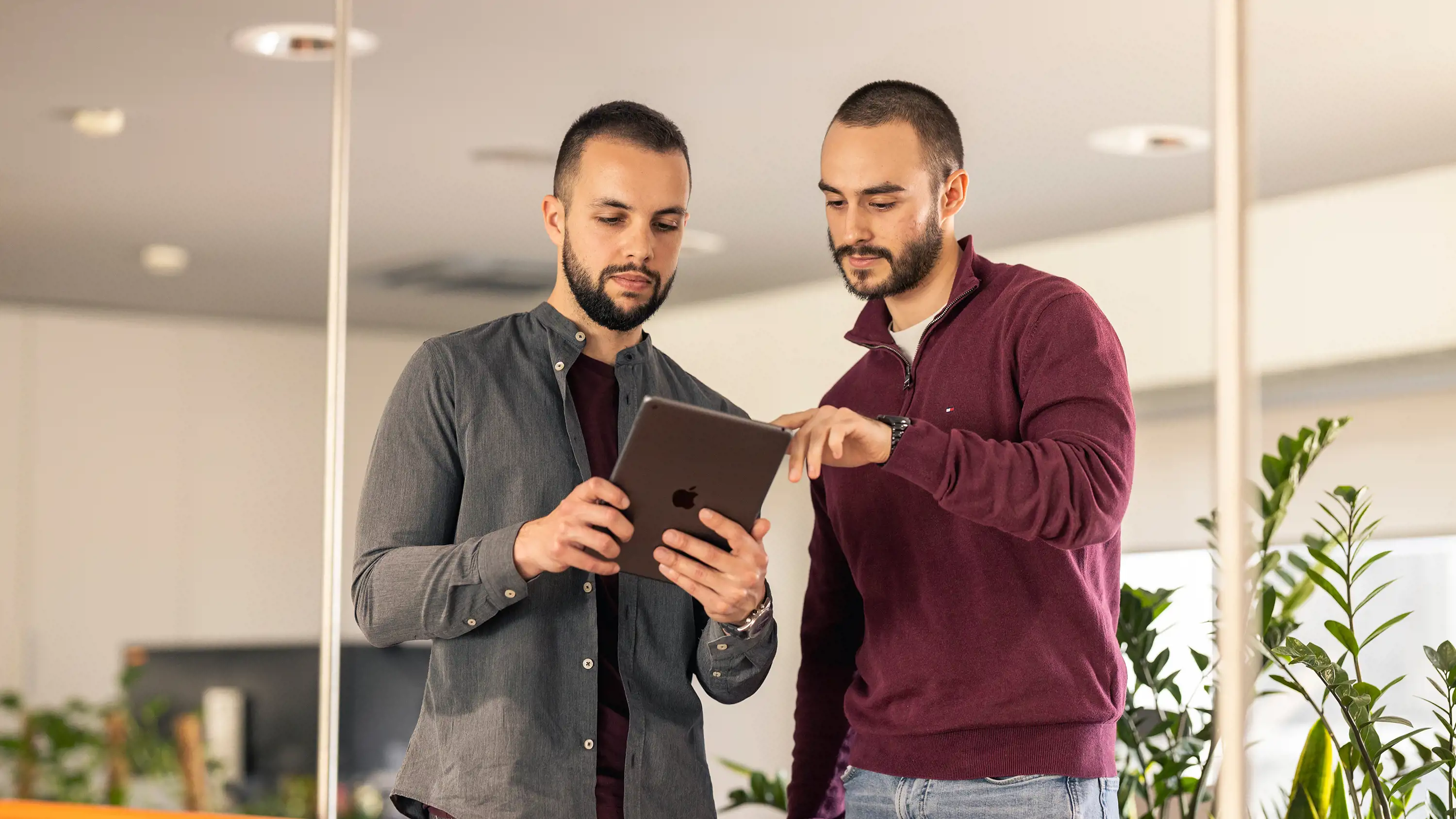 Strength in numbers
Expert software engineers
Is Salesforce Commerce Cloud for you?
Salesforce is a powerful online retail solution that suits various business models. Whether you are a B2B, B2C, or D2C business, you can use the eCommerce capabilities of this mighty platform.
Commerce Cloud for B2C
Simplified order management. Centralizing different eCommerce sites under a single location. Support for offering products online and in-store. Deep insights into customer behaviors and actions. With Commerce Cloud, B2C companies can create user-friendly, customizable eCommerce websites that drive long-term success.
Salesforce Commerce Cloud integrates AI with Salesforce Einstein to enable companies to create faster buying paths for their customers and personalize shopping experiences.
Commerce Cloud for B2B companies
Creating shopping carts that can handle hundreds or even thousands per order. Simple reorders that accelerate frequent purchases. Support for multi-delivery dates and locations. Multiple payment types.
With Commerce Cloud, B2B companies can tailor their websites to each customer in order to enhance customer engagement and the likelihood of repeat purchases.
Commerce Cloud for D2C companies
Managing products, pricing, and catalogs. Launching new campaigns and promotions. Enhancing customer engagement with targeted product recommendations and offers. D2C retailers can easily set up stores, import data, and share workflows.
With the platform's intuitive drag-and-drop functionalities and a multitude of rich Salesforce AppExchange integrations, growing sales has never been easier for D2C businesses.
The key features of Salesforce Commerce Cloud
Digital storefronts
Conversational AI for commerce
Advanced merchant dashboards and AI insights
Personalized customer experiences
Multi-channel customer interactions
Embedded commerce apps for CRM
Simplified order management
What we have done for our customers
We've worked on 1,000 projects successfully delivered across Europe, the USA, and the UAE. Many of our clients have been working with us for years. It means we've built up expertise across various industries.
Our work
Technologies and tools we mostly use
Lightning Web Components

Aura Components

Visualforce

Apex

S0QL

HTML
CSS

JavaScript

Lightning App Builder

Community Builder

Process Builder

Flow Builder
Which business model suits you?
Different budgets, deadlines, challenges, and requirements. There is no one-size-fits-all approach to software development. To match your exact goals and ambitions, we offer two types of business models:
Time & material: Greater control. Flexibility. Participation in candidate selection. With no rigid processes or end dates, this business model is easier to scale up or down as your business needs change.
Fixed price: Fixed scope. Fixed budget. Fixed timeline. Those are the main benefits of the fixed price model. You set the requirements upfront, and we deliver the project within them.
Many clients choose to start with the fixed-price model. However, as their project scope evolves, they typically shift to the time & material model.

Sasa co-founded Vega IT 15 years ago with his former university roommate Vladan. Their dream of founding an IT company has grown into the premier software company with more than 750 engineers in Serbia. If you prefer to send an email, feel free to reach out at hello.sasa@vegaitglobal.com.
Real people. Real pros.
Book a call today.
Send us your contact details and a brief outline of what you might need, and we'll be in touch within 12 hours.