Data science as a service
Data science services use statistical methods and machine learning algorithms to analyze data and create predictive models. That way, you get invaluable insights into your business operations.
The main goal of the data science team is to use these insights to help clients answer questions crucial to their success, such as:
In what direction would you like to take your business?
What is your primary business goal?
What are the limitations to achieving your goals?
Get in touch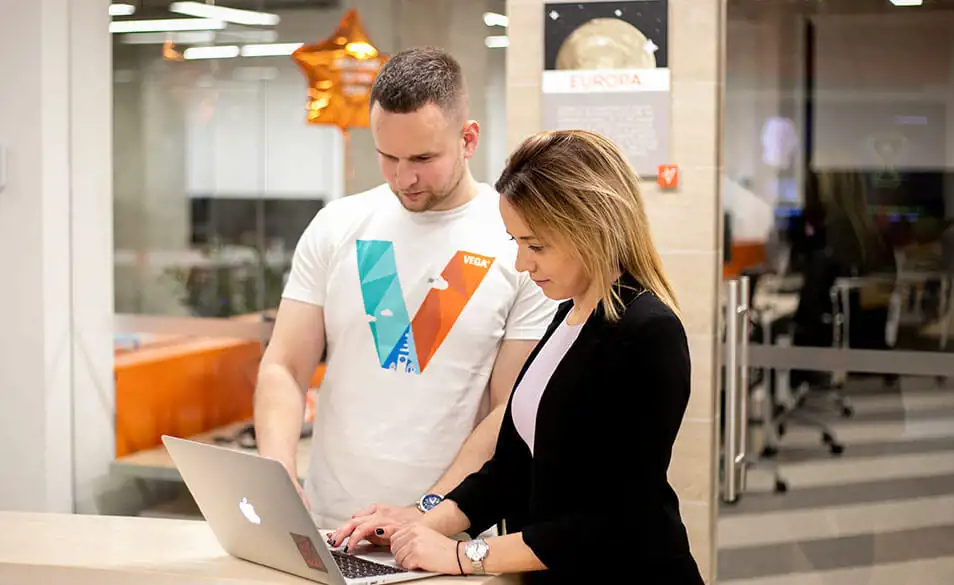 Data science roles
Data scientist. Data engineer. Data analyst. Those are the three core roles of any data science team. They combine technical expertise and domain knowledge with a solid understanding of your business goals and expectations. So, what are the key differences between these roles?
Data engineers
Data engineers are in charge of developing, testing, and maintaining data pipelines. Simply put, they build efficient processing and storage solutions for massive amounts of data. Data engineers work on modeling actual databases, determining what exactly they will look like.
Data analysts
Data analysts collect and interpret data to solve a client's specific problem. To do so, they create reports and build dashboards based on huge amounts of data to help companies make better, data-driven decisions. They communicate this information to the organization's leaders and other stakeholders, thus empowering well-informed decision-making.
Data scientists
Data scientists make business predictions based on statistical conclusions obtained from historical data. Using statistical methods, machine learning algorithms, and other tools, they analyze data and create algorithms based on various variables relevant to the client. Through continuous algorithm training, those predictions become more accurate.
Strength in numbers
Expert software engineers
Why is Vega IT your data science partner?
Relentless passion. Domain experience and technical expertise gathered since 2008. When combined, they result in a team of expert data scientists. At Vega IT, we utilize our skills and previous knowledge to understand better your vision, customers, challenges, and specific industry requirements.
Heads in the world. Hearts in the code. We work at the cutting edge of digital product development, helping clients turn their vision into reality.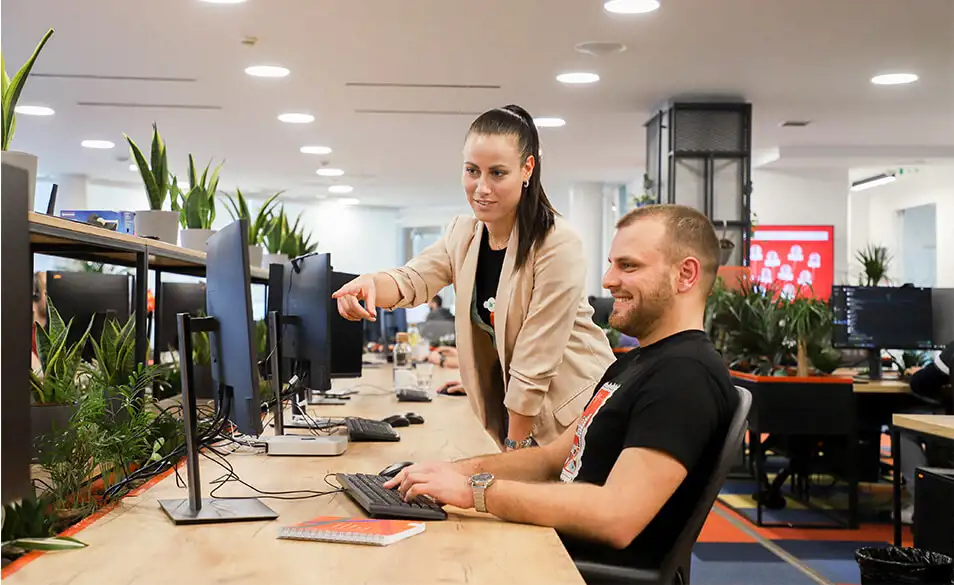 Our data science areas of expertise include:
Forming data warehouses & data lakes
Analysis of graphs and graph neural networks
Data visualizations and dashboards
Our tech stack: designed to work with yours
ETL

Python

PySpark

Kafka

Hadoop

Apache Airflow
NLP

Machine Learning

Data Mining

Pandas

Keras

Power BI
Azure Synapse Analytics

SQL

Excel

NoSQL

Data Analysis
Which business model suits you?
Different budgets, deadlines, challenges, and requirements. There is no one-size-fits-all approach to software development. To match your exact goals and ambitions, we offer two types of business models:
Time & material: Greater control. Flexibility. Participation in candidate selection. With no rigid processes or end dates, this business model is easier to scale up or down as your business needs change.
Fixed price: Fixed scope. Fixed budget. Fixed timeline. Those are the main benefits of the fixed price model. You set the requirements upfront, and we deliver the project within them.
Many clients choose to start with the fixed-price model. However, as their project scope evolves, they typically shift to the time & material model.

We're here to find fast, elegant solutions to your trickiest problems.
Sasa co-founded Vega IT 15 years ago with his former university roommate Vladan. Their dream of founding an IT company has grown into the premier software company with more than 750 engineers in Serbia. If you prefer to send an email, feel free to reach out at hello.sasa@vegaitglobal.com.
Real people. Real pros.
Book a call today.
Send us your contact details and a brief outline of what you might need, and we'll be in touch within 12 hours.
Math. Statistics. Specialized programming. Advanced analytics. Artificial intelligence. Machine learning. Data science represents a fusion of it all. This interdisciplinary field helps us reveal crucial insights hidden in your company's data. The insights that help you build strategic plans and achieve your company's full potential.
Your dreams. Our expertise.
There are three roles in data science — data scientist, data engineer, and data analyst
Investing in data science as a service can make a huge difference in productivity, decision-making, and product development. It helps you minimize the risk of error, boost productivity, and enhance customer service quality.
When searching for top data science companies, you should choose ones with technical expertise, deep sector knowledge, and relentless passion.
To be sure you selected the right partner, this is the homework you need to do in advance:
Define your vision and goals.
Make a list of potential software development partners.
Check their technical expertise and domain knowledge.
Validate their language proficiency and whether they are a cultural fit.
Ask for references and case studies.
Make a shortlist.
Negotiate terms and pricing.