Heads in the
world

. Hearts in the

code

.
Innovators, not ticket-solvers. We've been helping clients get results for years, and along the way, we've gathered a whole heap of domain expertise. That means we know about the world, as well as the code.
Software developers, front-end developers, mobile developers, DevOps, QA, product owners, project managers, and business analysts. Vega IT has engineering experts who know your industry, and all of its unique complexities. We adapt to your needs, learning about your business along the way.

Your idea. Our expertise.
Let's talk
The benefits of hiring a
dedicated
development team
Access to a larger talent pool
Cherry-picked. Project-driven. You get access to experts with versatile skills that bring additional value to the team. 
Flexibility
Scale up. Scale down. You control the team's size and composition, depending on your project needs, budgets, and goals.
Cost efficiency
We're here to match your business needs. Add up a few experts with specific skills to your in-house development team, or create an independent team that will take ownership and deliver your product. 
Domain expertise
FinTech. HealthTech. InsurTech. EdTech. Mobility. Retail. Media. With more than 1500 projects launched, a software development partner like Vega IT brings valuable domain expertise to your project. 
Faster time to market
Boost your revenue. Be one step ahead of the competition. Reduce your time to market. If you have an experienced vendor such as Vega IT by your side, you can accelerate your development cycle to grab a bigger market share.
Our tech stack: designed to work with yours
.NET

Java

Python

Node.js

HTML

CSS

React

Angular
Vue.js

React Native

Flutter

Android

iOS

Kotlin

Swift

AWS & Azure
Our speciality?
High-performing, semantically-rich and accessible markup, paired with perfectly organized CSS/SCSS architecture. Dreamy.
Knowledge. Expertise. Passion.
Fresh perspectives bring fresh ideas. We change the way our clients and their customers do business. Behind everything we make is an expert in their craft, working with meticulous care to co-create the best digital solutions. 
Let's collaborate. Let's create.
Our work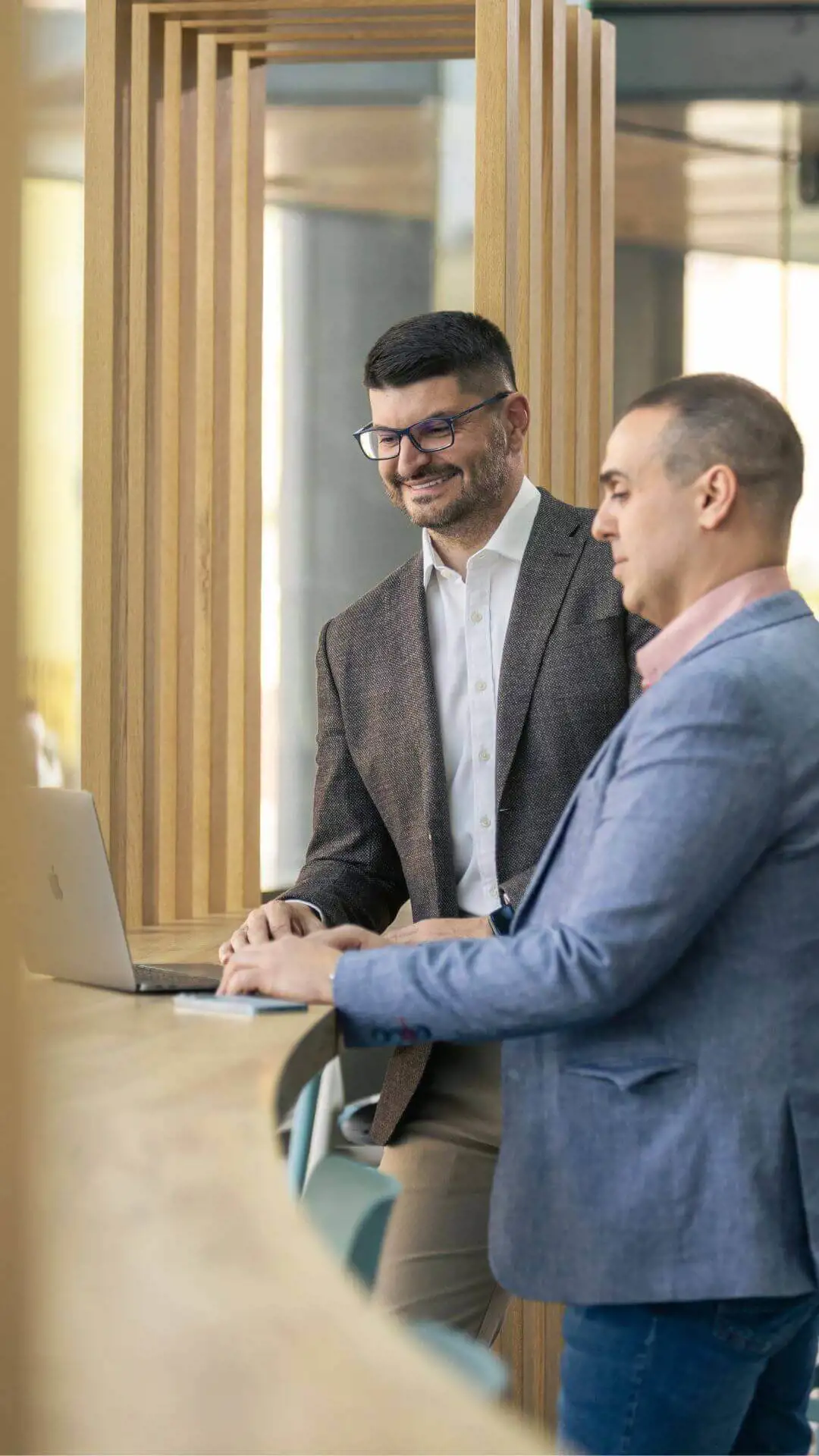 Strength in numbers
Expert software engineers
Which business model suits you?
Different budgets, deadlines, challenges, and requirements. There is no one-size-fits-all approach to software development. To match your exact goals and ambitions, we offer two types of business models:
Time & material: Greater control. Flexibility. Participation in candidate selection. With no rigid processes or end dates, this business model is easier to scale up or down as your business needs change.
Fixed price: Fixed scope. Fixed budget. Fixed timeline. Those are the main benefits of the fixed price model. You set the requirements upfront, and we deliver the project within them.
Many clients choose to start with the fixed-price model. However, as their project scope evolves, they typically shift to the time & material model.

We're here to find
fast, elegant solutions

to your trickiest problems.  
Sasa co-founded Vega IT 15 years ago with his former university roommate Vladan. Their dream of founding an IT company has grown into the premier software company with more than 750 engineers in Serbia. If you prefer to send an email, feel free to reach out at hello.sasa@vegaitglobal.com.
Real people. Real pros.
Book a call today.
Send us your contact details and a brief outline of what you might need, and we'll be in touch within 12 hours.
Dedicated software development – FAQ
Want to learn more about dedicated development services? We've answered some of the most frequently asked questions for you.
A dedicated software development team represents a hiring model between the client and the software service provider. The teams are cherry-picked with skills tailored to the project requirements. Dedicated development teams can be an addition to clients' already existing teams, or being and independent teams. In this engagement model, the client controls the team's composition. 
There's no uniform rule when it comes to hiring a dedicated development team. Whether you need just a couple of experts as your team extension, or you need a powerhouse to ship your next project as soon as possible, it all depends on your goals and ambitions. 
Over the years, startups, small, medium, and large companies reaped the benefits of hiring external dedicated development teams. 
Before you go ahead and hire a dedicated development team, follow these simple steps: 
Create a list of potential vendors. 
Check their technical and domain expertise. 
Check their English proficiency. 
Meet your potential vendors and discover how they can benefit your business. 
Negotiate price, terms, and conditions.
The cost to hire a dedicated development team depends on the size of the team, domain, and technology expertise, as well as your vendor's location. 
Dedicated development teams are to go-to choice for long-term projects. On the other hand staff augmentation is more often used for short-term projects. To put it simply, the staff augmentation hiring model is used as an extension of your existing team, while a dedicated development team can work as an independent team within your organization. 
In software development, the dedicated development team's structure depends on the client's needs. The team can consist of software developers, front-end developers, DevOps engineers, QA engineers, project managers, product owners, scrum masters, business analysts, and any other role the client needs.