Why do you need retail software development?
Improving user experience. Attracting new customers and retaining existing ones. Getting deeper insights into your business. Supercharging decision-making. Those are just some benefits you stand to gain by investing in retail software development.
What we have done for our customers
We've worked on 1000 projects successfully delivered across Europe, USA and UAE. Many of our clients have been working with us for years. It means we've built up a huge amount of expertise across various industries, including retail.
Our work
Retail software solutions we can help you with:
Since 2008, we've co-created innovative and elegant software solutions for international retail companies. We help retail businesses automate inventory management, simplify data collection and analysis processes, and deliver personalized customer experiences at all touchpoints. Innovative retail software solutions with the highest data security in mind. Here is what we can help you with:
Marketing automation
Build up customer segments based on data collected from multiple sources. Analyze trends and patterns in the industry. Stay on top of customer needs, location, and purchase history. Personalize marketing campaigns. We help you use AI and CRM solutions to automate your marketing efforts and deliver highly targeted and engaging content to different customer groups.
Loyalty progrms
Track customer purchases. Offer rewards. Send targeted promotions. We help you build a loyalty program that helps you engage customers, build trust with them, and ensure customer retention in the long run.
eCommerce development
Online stores. B2B and B2C marketplaces. Mobile apps. We co-create the most innovative retail digital products, equipped with secure online payment tools and support options. Your ideas. Our knowledge.
Data analytics and insights
Extract meaningful insights from customer data. Keep pace with sales trends. Stay on top of key operational metrics. Business intelligence tools offer data visualization, reporting, and predictive decisions. Make informed decisions with our cutting-edge data analytics solutions.
POS solutions for retail
Issue digital receipts. Integrate various payment processing systems. Make checkout processes a walk in the park. Ensure the utmost data privacy and security. With modern POS solutions with quick payment processing, you make the purchasing process simple, safe, and user-friendly.
Inventory management software
Avoid over- and understocking. Prevent theft and losses. Automate orders. Gain a bird's-eye view of your warehouses. Inventory management solutions let you automate restocking alerts, streamline data entry, and track inventory levels in real-time.
Supply chain management software
Centralize control procurement, order fulfillment, logistics, and other relevant processes within a convenient application. We apply out-of-the-box processes and innovative technologies to make your supply network simple.
Billing and payments
Build and integrate bespoke solutions. Streamline billing. Reduce processing delays. Accelerate checkout and refunds. Boost customer experiences. We build and integrate sophisticated billing solutions that support multiple payment options, ensuring all transactions are safe and tamper-proof.
CRM integration and development
Enhanced customer service. Streamlined communication. Optimized sales. Better data management and automated reports. An efficient CRM system provides you with in-depth business insights and simplifies a range of routine processes, saving you time and money.
Mobile app development
We create mobile app development solutions that are fully adapted to your business requirements. User-friendly. Seamless. Conversion optimized. We help you create mobile applications that let customers find, order, and pay for products easier than ever.
Custom software development
We have over 15 years of experience in the retail sector. That means that we know how your industry breathes. We use such industry expertise to create custom-tailored software solutions that help your company handle its unique challenges. Tailored to your specific needs. Built to scale up or down as your retail business evolves.
Omnichannel integration
Manage customer experiences in real-time. Synchronize inventory, pricing, and customer data across all channels. Online. Mobile. In-app. Provide seamless customer experiences at every touchpoint.
Regulations and legal compliance
Navigate complex regulations related to data privacy, payment processing, and product labeling. We help you create compliance management software that helps you adhere to legal requirements, manage audits, and maintain accurate records.
Data security
Reduce the risk of theft, shoplifting, and security breaches. We help you develop surveillance and security software. Advanced video analytics. Facial recognition. Anti-theft alerts. We provide all of the data security solutions you require.
Strength in numbers
Expert software engineers
Why do you need

a retail

software development partner
?
Tech expertise. Domain experience. A large pool of seasoned retail software developers. Vega IT helps your business get a strong foothold in the digital ecosystem. 
We understand your needs and problems
We take time to learn everything about your business – your dreams, hopes, fears, and challenges.
Our business analysts and project managers do thorough research to understand your needs and translate them into specific requirements for software developers, testers, and other team members.
Your ideas. Our knowledge.
Book a call
We provide you with the technical expertise you require
We've worked on projects across Europe, UAE, and the USA, and many of our clients have been working with us for years. For over 15 years, we've built up a whole heap of experience across various industries, especially those that prioritize data security.
So, whatever your needs and ideas are, we have the specialists to bring them to life.
Book a call
We provide you with the firepower you need to kickstart your project
Finding people for your in-house software development department could take months. Not to mention the tens of thousands of dollars that you may spend along the way. Vega IT has all you need to get your project off the ground.
Sometimes you need a self-managed software engineering team to drive your success. Other times you just need a little extra capacity. We do it all. Our software engineers blend with your team to give you the skills and capabilities you need to succeed.
Our process
Get to know us, our work methodology and our company culture. We know that there's no "one-size-fits-all" solution when it comes to software development. This is why we want to learn more about your project's needs to match you with the right software developers from our 750+ professionals.
And we've won some big awards for our work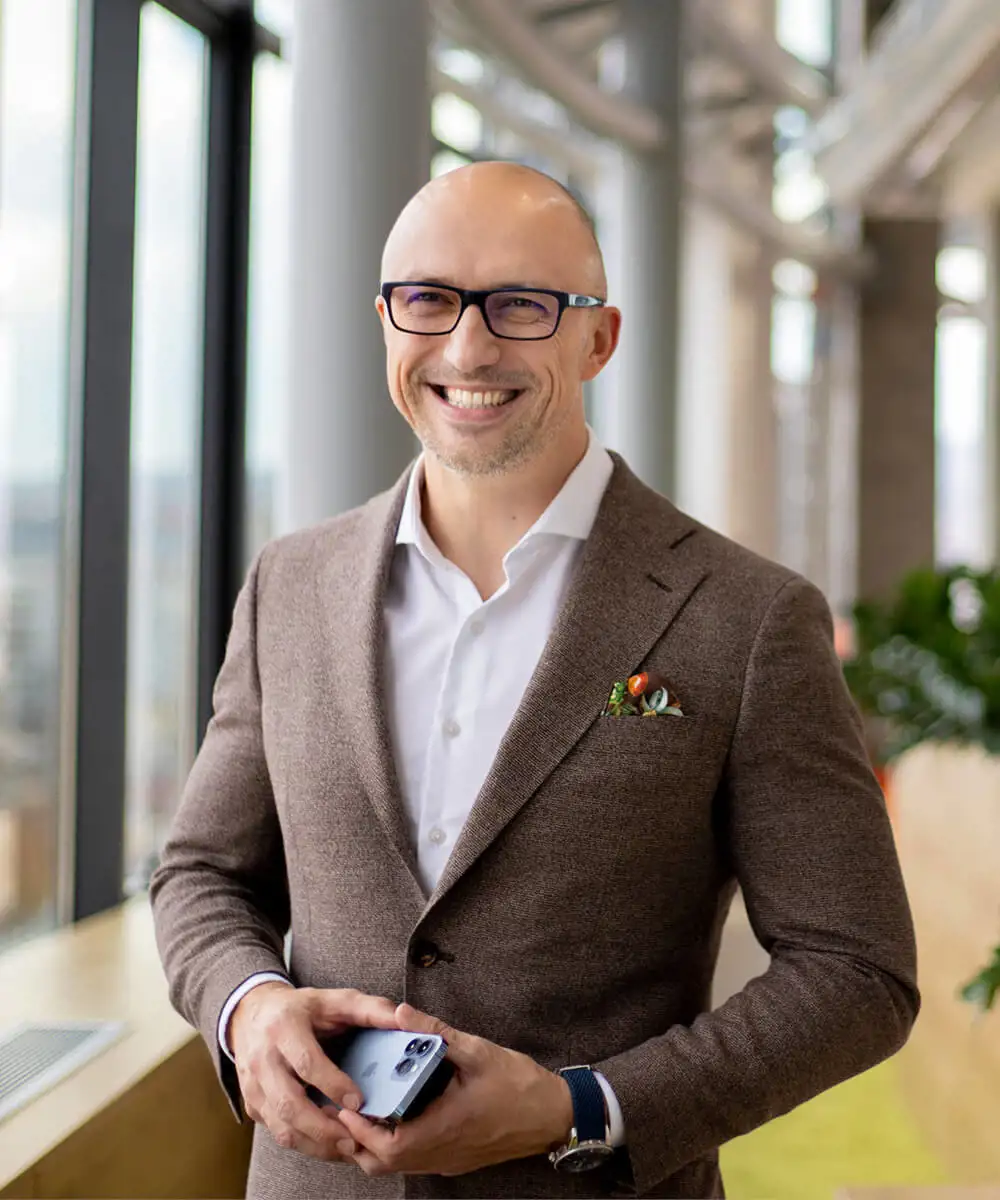 Sasa co-founded Vega IT 15 years ago with his former university roommate Vladan. Their dream of founding an IT company has grown into the premier software company with more than 750 engineers in Serbia. If you prefer to send an email, feel free to reach out at hello.sasa@vegaitglobal.com.
Real people. Real pros.
Book a call today.
Send us your contact details and a brief outline of what you might need, and we'll be in touch within 12 hours.