Business Insights
Vega IT - One of the Top 10 IT Employers in Serbia
Tijana Popov
Categories: Company success, Awards
Date 27-Nov-2019
2 minutes to read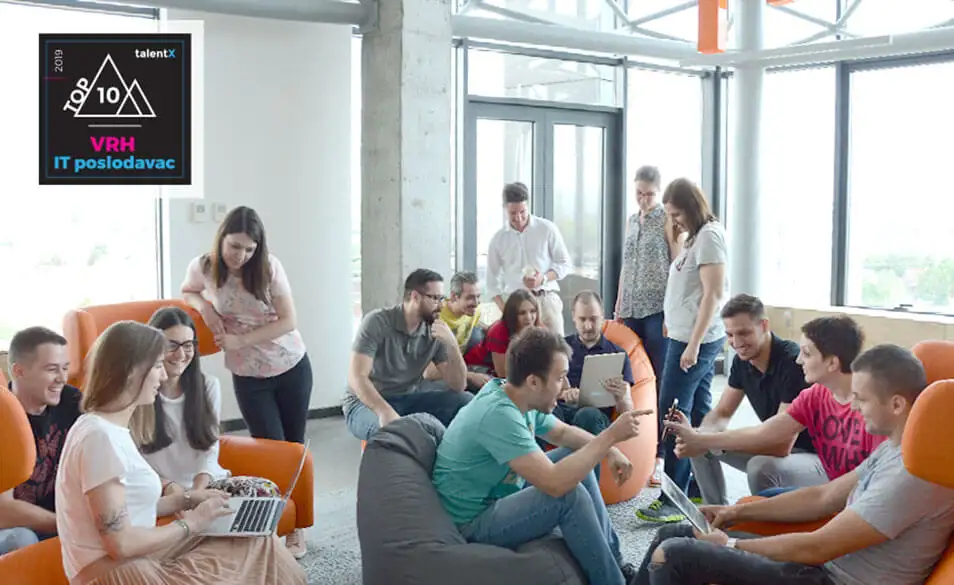 One of the biggest platforms for job-seekers in Serbia, Infostud, conducted a large "Talent X" research whose goal was to identify the most attractive IT employers.
According to Infostud, the idea was to leverage the world trend in measuring the employer's attractivity to better understand what has the biggest impact on candidates' overall positive experience.

We can only say that it's great to be among 10 IT companies who were chosen to be Top IT Employers in Serbia!
What Were the Ranking Factors?
This was one of the largest researches when it comes to IT companies, where more than three thousand people showed what factors they value the most. These are the factors:
Financial stability of the company. Candidates give priority to the companies who have long-term plans and excellent business results.
Friendly work environment. Did you know that 76% of the candidates chose friendly work environment as one of the most important factors when choosing a new company? So, pay attention to how your colleagues feel at work. ;-)

Mission and vision of Vega IT
Great development opportunities. People in the IT industry are aware that their career advancement depends on adopting new skills and new technologies. With this in mind, candidates want to work for companies whose leaders can create an environment which offer various development opportunities.
Good balance between work and personal life. 69% of the candidates pointed out that they highly appreciate employers who care about creating a healthy work-life balance.
When it comes to making a great impression during the selection process, providing feedback to candidates is still imperative for the majority of candidates.
Would you like to see why we are on this list? Feel free to check out our career page and send us your resume. We can't wait to meet you! ;-)