Business Insights
Why every agency must prioritize accessibility now or suffer the consequences in 2025
Nevena Nikolic
Categories: Business Insights
Date 13-Nov-2023
4 minutes to read
Reality check for accessibility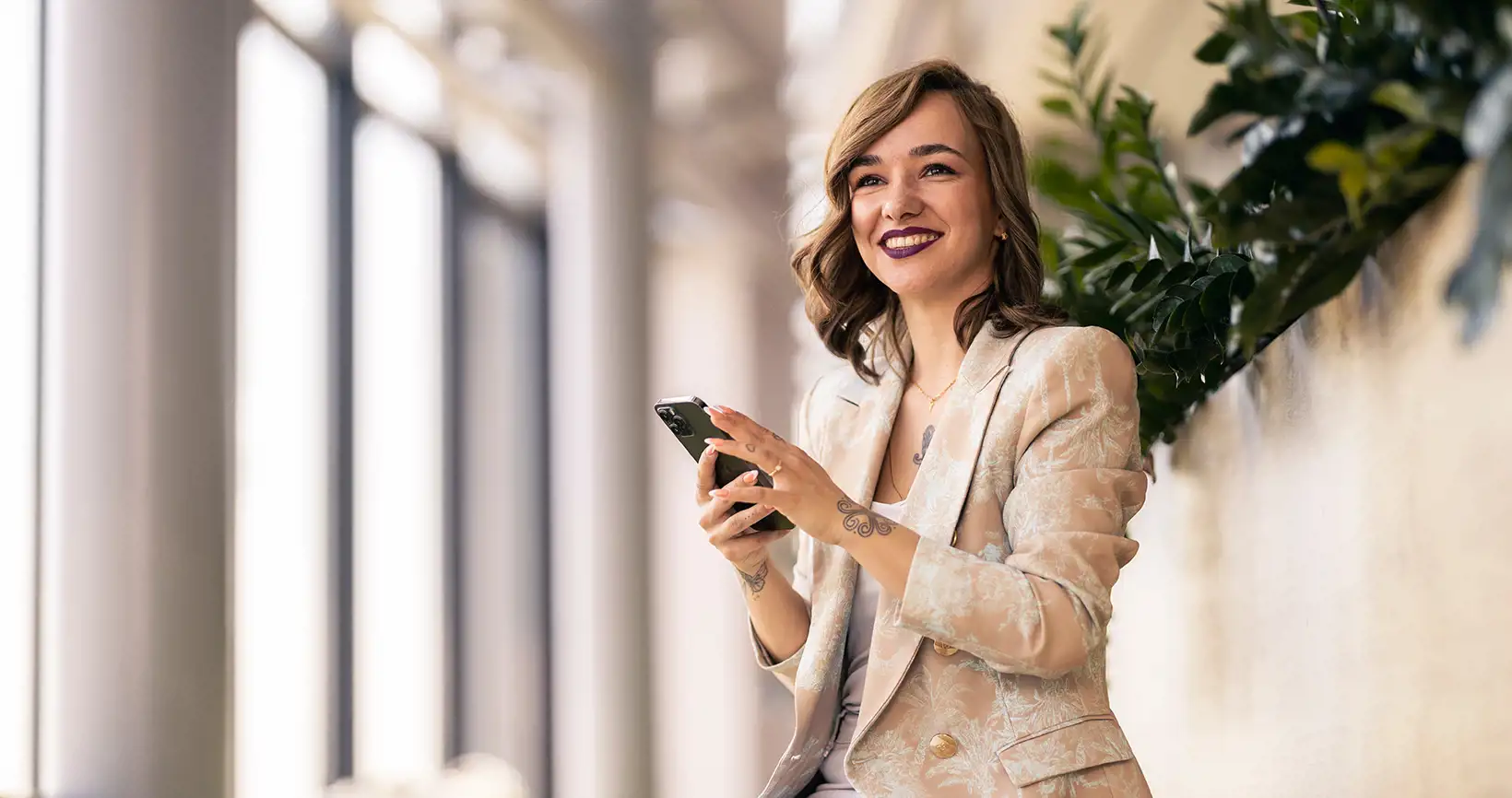 Imagine a world where every digital touchpoint becomes a barrier and not a bridge.
When you dive into our daily digital metropolis, you face a tapestry of interactions – tweets, clicks, swipes, purchases. Yet, while many users dance through this with considerable ease, others often stumble over invisible hurdles. Think of a family member, a friend, or a colleague who faces daily challenges due to disability. Their digital world shouldn't be any less rewarding than ours.
The web was initially designed to be a playground for all. However, at some point, we forgot to invite everyone to the party. As a company that works on digital products, we have both the power and the responsibility to change this narrative – and help others who face similar situations. 
Web accessibility isn't just about ticking boxes; it's about crafting experiences that everyone's (dis)abilities can embrace wholeheartedly.
The evolution of digital accessibility
We can look at the digital world as a living organism. It constantly evolves, adapts, and responds to the impulses surrounding it. But as digital grows, so do the challenges.
We must remember that inclusivity is rooted at the very core of the digital world. Back in 1994, Tim Berners-Lee, the architect of the World Wide Web, defined a powerful vision at the First International World Wide Web Conference – a web "totally accessible to everybody". From today's perspective, this has become more of an elusive dream. 
The buzz around web accessibility isn't just about being on the right side. It's about adapting to a changing global landscape. And this is especially paramount for agencies serving international clientele.
In 2019, the European Union took a monumental step by passing a directive mandating private company websites, apps, and other digital touchpoints to be universally accessible. The clock is ticking, and the private sector must align by June 2025. While this European Accessibility Act might seem Eurocentric, its ripples are felt far beyond. Even post-Brexit UK companies trading with Europe must be compliant.
The urgency amplifies when we look westward. With its surge in accessibility-related lawsuits, the US has abundantly clarified that digital inclusivity is a legal imperative. 
Then there's the financial undertow, which comes in two ways. The first one is the lawsuits. 
Over just five years, website-accessibility lawsuits have surged, accounting for about a fifth of such claims. Staggering figures, like over 16,700 digital-accessibility lawsuits since 2018, paint a vivid picture. The big players like Amazon and Netflix are facing costly legal battles. This uptick isn't a mere coincidence; it's a wake-up call.
The second one is lost opportunities. The UK paints a striking picture: approximately 75% of users with disabilities abandon non-inclusive sites. This translates to a staggering £17.1 billion annual "click-away pound". As for companies believing they're untouched by this? They might be blissfully unaware of their missed opportunities.
While the commitment to an inclusive web hasn't disappeared, the path to realizing that vision is fraught with hurdles. The spirit of Berners-Lee's dream remains, but the need for proactive steps has never been more pronounced. 
For digital agencies, this isn't just about risk mitigation. It's about foresight, understanding the global accessibility landscape, and ensuring every digital endeavor becomes a bridge, not a barrier, in our interconnected world. In this age, digital agencies can't afford to treat accessibility as an afterthought - It's not just about avoiding lawsuits; it's about riding the inclusive wave. Keep in mind - that the stakes are relatively high. 
How we do it at Vega IT
For us at Vega IT, accessibility is not a mere checkbox in our development process. It's a philosophy that permeates our work. We are genuinely convinced that true digital innovation transcends every code. Innovation should touch lives, bridge gaps, and shape experiences.
Suppose your agency is looking to excel in the accessibility domain. In that case, our teams can guide you through the maze - and help you ensure you are compliant and provide your client with enhanced user experience. Our teams are dedicated not just to meeting standards but to exceeding them. Only this way can we ensure a meaningful experience for every end-user. 
Also, through our long-term collaborations with digital agency giants such as Emperor, DEPT, Emakina, and others, we further enriched our perspective. On each project, we commit to delivering a universally accessible web experience.
We stay at the forefront by continually investing in our digital capabilities. Continuous internal accessibility training ensures our WebUI developers are updated and ahead of the curve. A dedicated team member monitors global accessibility trends, ensuring we're always a step forward.
While another provider may view accessibility as a mere technical requirement, we see it as an opportunity for everyone involved. From a chance to enhance user experience, fortify brand reputation, and genuinely make the digital world inclusive for all.
From reactive measures to proactive inclusion
The path is clear: accessibility is not a fleeting trend - it demands a proactive stance. 
For digital agencies, it's not merely about dodging legal hurdles or ticking off compliance boxes. It's about sculpting a more inclusive digital frontier where every user feels welcomed and understood. By championing inclusivity, agencies safeguard their projects and resonate with a broader audience spectrum.
So, agency leaders, it's time for you to be introspective: Are your digital projects genuinely accessible? If you hesitate to answer, we invite you to embark with us on a journey with your partners from Vega IT. 
In this journey, let's not view accessibility as a mandatory task but as an opportunity to redefine the digital experience, making it more prosperous, diverse, and global. Get in touch.