Business Insights
How we helped SleeperCharger connect EV drivers with the right accommodation
Categories: Case Studies
Date 23-Oct-2023
2 minutes to read
SleeperCharger contacted us to help them develop a website that enables EV owners to find and book hotels with charging stations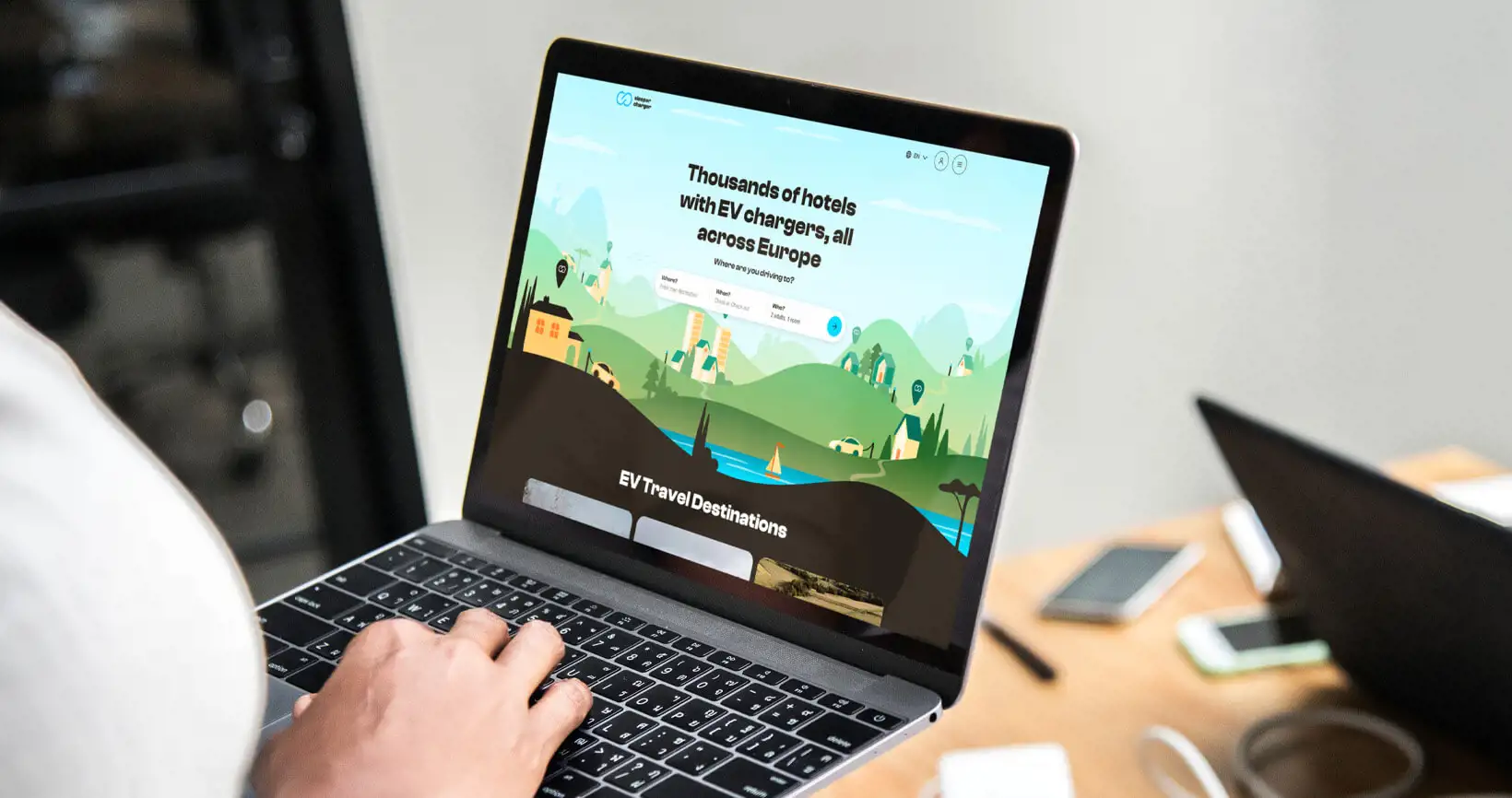 SleeperCharger is the largest community for electric vehicles in Europe. Via the platform, travelers can plan their routes and find hotels with charging stations for their electric vehicles. They can also use the platform to share their travel experiences, tips, suggestions, and ideas that may be valuable for EV owners.
The challenge: Making trips easier for EV drivers
When planning longer trips, EV owners are typically concerned about running out of battery power before reaching their desired destination. That's not surprising at all, given the low accessibility of EV charging stations in certain areas.
To address this problem, Andrew Morten squeezed his knowledge of the travel and tech industry to come up with a website that lets EV drivers find great routes with wonderful accommodations, where they would be able to charge their cars.
Enter SleeperCharger.
The team: A powerful extension of the client's in-house team
The client was looking for seasoned front-end website developers with experience in React.js. They already had an in-house team and wanted to augment it.
We provided them with a dedicated software development team, consisting of a front-end developer, a back-end developer, and a QA specialist.
The solution: Creating a user-centered website interface
When we joined the team, the client already had an application on the back end, for finding hotels that have EV chargers nearby. They wanted us to create an interface with user-friendly maps where all hotels could be presented in a simple manner. A professional-looking and easily navigable website that would appeal to users and provide seamless booking experiences. Those were SleeperCharger's top priorities.
We built the front-end part of the website from the ground up. Instead of using various packages, we opted for writing the majority of the code from scratch. Additionally, we provided the client with the guidance, recommendations, and knowledge they needed along the way, demonstrating extensive domain experience and tech knowledge.
That is exactly how we gained SleeperCharger's trust from the very beginning. They gave us full autonomy when it came to choosing technologies and development processes.
The results: Over 150.000 hotels in the base for making
The results: Over 150.000 hotels in the base for making travel really comfortable
Together with SleeperCharger, we worked on a website that has raised the bar in the travel and accommodation industry. With it, users can follow gorgeous routes, and book idyllic hotels, guesthouses, or wellness resorts without worrying about their next charging point.
SleeperCharger currently has 150.000 hotels in its base. By co-creating a user-friendly, simple, and easily navigable website, we helped them increase the number of visits and bookings on a weekly basis.
The full tech stack:
Front-end:
Back-end:
NodeJS
Express
Fastify
MongoDB
CMS