A Product Owner is not a person who just sits back and solves tickets. Product Owners take time to learn everything about your business: your dreams, hopes, fears, challenges.
The Product Owner's role is to realise the client's vision and take responsibility for the entire project. Product Owners provide the team with a clear knowledge of what a product's vision is and what goals and outcomes should be achieved. They identify, measure and maximise value during the entire product's lifecycle.
Why Do You Need a Product Owner?
The Product Owner's primary goal is to take responsibility for the project and understand the client and its business, the end-users' needs, the technologies, as well as the financial viability of the project.
The Product Owners will do a market analysis where they look at what your competition is doing.
Additionally, Product Owners pay great attention to the validation of startup hypotheses. Validation involves making a prototype to prove whether it is technically doable to make what the client wanted.
Get in touch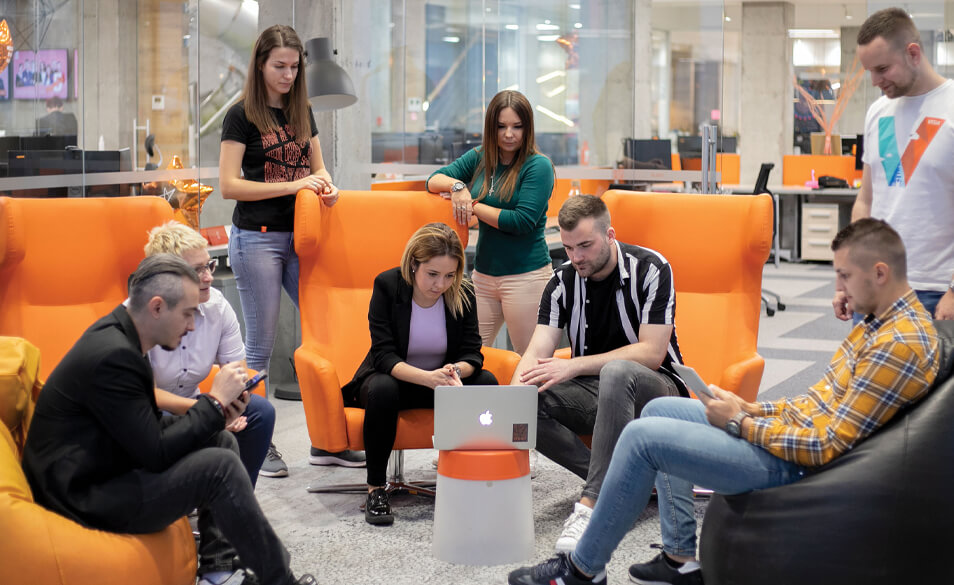 Product Owner's
Responsibilities
What is the reason why some products bring exceptional results and others turn out to be unprofitable?
Usually, clients only have a vision of their product, but they are not entirely sure whether the product will bring the desired results and how to make that happen.
The Product Owner will challenge the client's vision and look at the project from three angles:
Business angle - Will the product be profitable?
Users angle - Will the product solve users' problems and satisfy their needs?
Technical angle - Is it technically possible to bring the client's vision to life?
After this, the Product Owner will be able to answer whether a specific project should start and, if so, what is the best action plan. In addition to this, Product Owners will monitor the project through all phases, react to changes and help maximise value.
The best partners for your project
We're the software partner of choice for companies across Europe, UAE and the USA. The secret to successful projects? It comes down to three things:
The right experience – 15 years in the industry, and engineers with specialist knowledge of your sector
The right level of control – you control the team composition and allocation, and you can scale it really fast
End-to-end management – Our Tech advisory team and Customer success managers come as standard, to help your business grow
Get started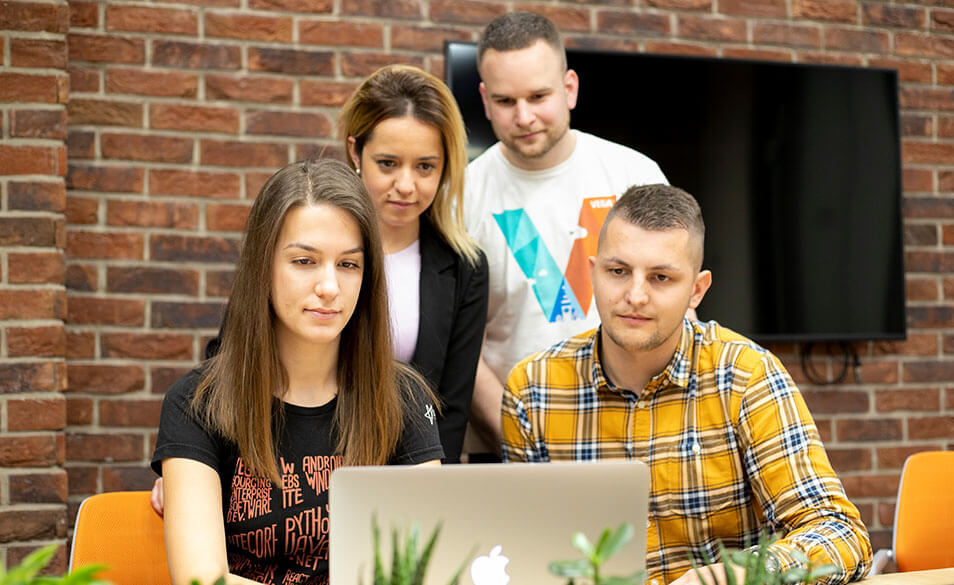 Full Power to You We have all the people it takes to create, ship and maintain a digital product: Software engineers, Mobile App engineers, Salesforce engineers, Product Owners, Project Managers, Business Analysts, DevOps, QA engineers, and Data Scientists.
Our Product owners have domain knowledge in industries like InsurTech, HealthTech, FinTech, Mobility, Productivity, Digital products, Enterprise, and many more. Also, our engineers work in all major programming languages, and use a wide range of technologies to find the best solution for you.
You bring the vision. We bring a fully empowered product team that is dedicated to working on your project and achieving your goal. Together, we can turn big dreams into reality.
Build your vision
Our Process
Get to know us, our work methodology and our company culture. We know that there's no "one-size-fits-all" solution when it comes to software development. This is why we want to learn more about your project's needs to match you with the right software developers from our 750+ professionals.
Technologies and tools we mostly use
Lightning Web Components
Aura Components
Visualforce
Apex
S0QL
HTML
CSS
JavaScript
Lightning App Builder
Community Builder
Process Builder
Flow Builder
Strength in numbers Expert software engineers We're here to find fast, elegant solutions to your trickiest problems.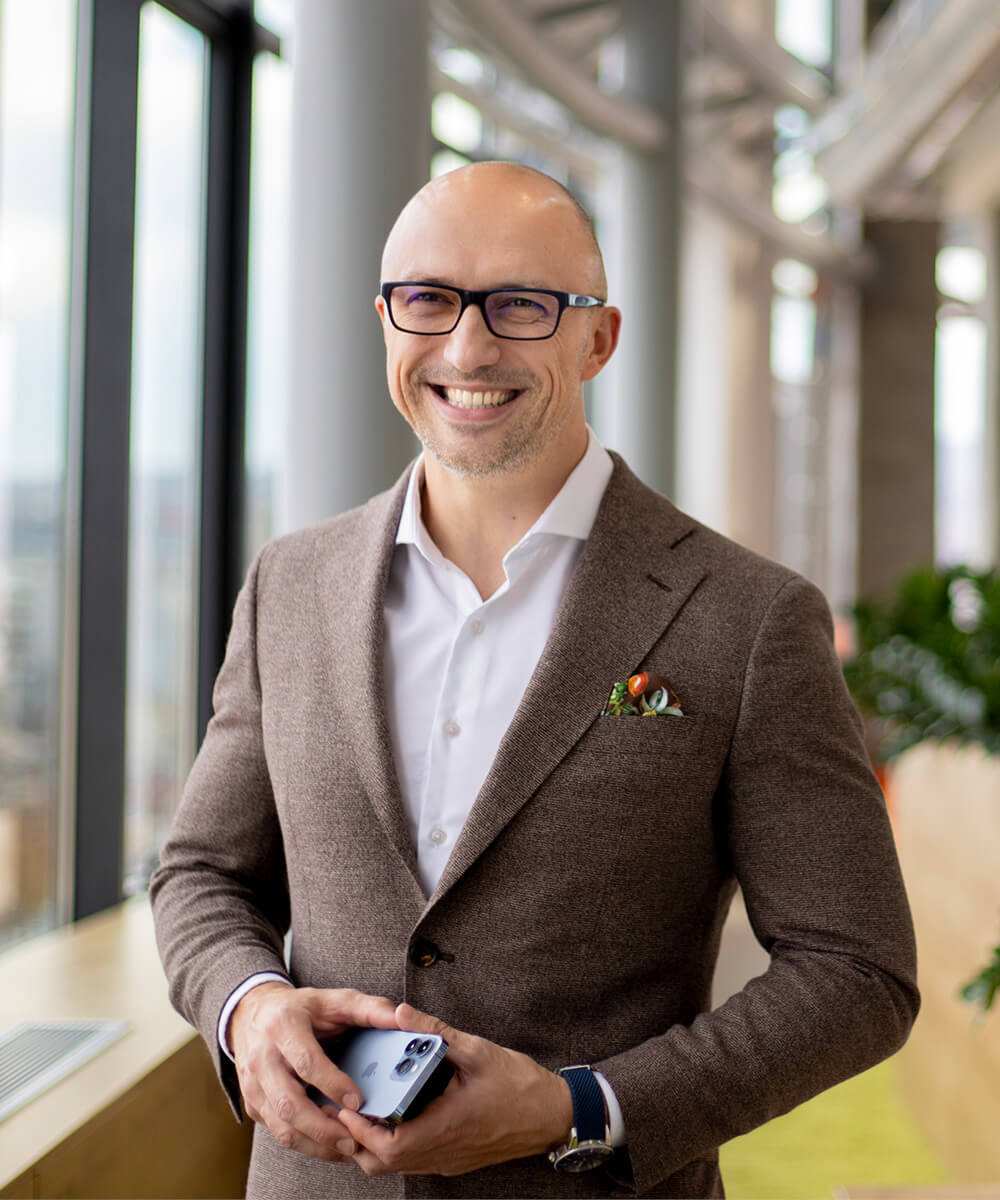 Saša co-founded Vega IT 15 years ago with his former university roommate Vladan. Their dream of founding an IT company has grown into the premier software company with more than 750 engineers in Serbia. If you prefer to send an email, feel free to reach out at hello.sasa@vegaitglobal.com.
Real people. Real pros.
Book a call today.
Send us your contact details and a brief outline of what you might need, and we'll be in touch within 12 hours.