Life At Vega IT
2019: The Year of Prosperity
Sasa Popovic
Categories: Life At Vega IT
Date 31-Dec-2019
4 minutes to read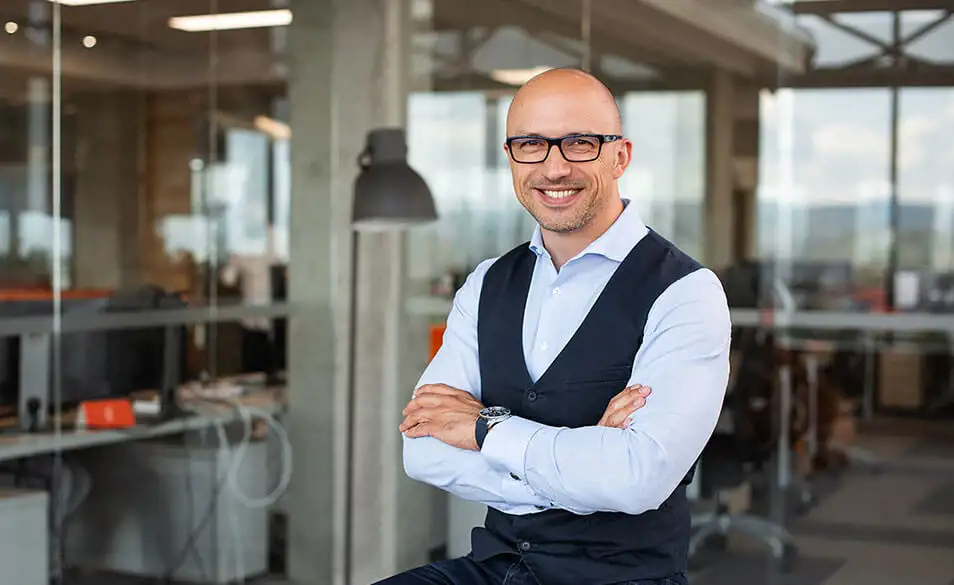 It's that time of the year when we are preparing for new beginnings. And, the best way for me to start a New Year is to reflect on what we achieved in the previous one.
The year 2019 was another very successful year for Vega IT! I believe we were able to achieve such a success because of our colleagues' great ideas, determination and all the great work they did throughout the year which we truly appreciate. Also, our strong culture played an important role as it supported our colleagues in their efforts to contribute to the company.
But, last year's success is not only of financial nature. We also did a lot to support the local community, help our colleagues develop themselves both personally and professionally, and share our knowledge and experiences both internally and externally.
Why Do We Invest in Education and Entrepreneurship?
In 2019 we continued to give scholarships not only to talented young students who need them the most but also to some of the children from the local children's shelter who otherwise might not be able to finish their secondary education. And we still do this without asking them to work for us after their studies or return the scholarship in any other way. The case we were most proud of in 2019 is a young girl from the local children's shelter who managed to get her first job after finishing her secondary education with our support. But, that's not all - she then decided to continue educating herself in parallel with her day job. This motivates us, even more, to continue offering these kinds of scholarship programs.
We still believe that investing in education as well as promoting and supporting entrepreneurship are the two most important things we can do to help our still poor country prosper. So, in the previous year, we continued investing in education by supporting organisations like Petlja, which promotes and works on the improvement of algorithmic literacy in Serbia. In addition, we organised several courses in the form of informal education, which helped many people find their first dream jobs more easily (and, not only at our company).
We also continued promoting intrapreneurship and entrepreneurship among our colleagues and supported several young people in their entrepreneurial efforts. Some of them have even become our partners. For example, besides investing in a very promising local startup called Publitio where we became shareholders, we also invested in Marble IT, a great company founded by one of our former scholars and colleagues. We are already proud of what they have achieved so far and I hope I'll have a chance to mention them in the coming years again when they become super successful and famous.
What New Things Did We Do to Support Our Local Community?
I'm personally very proud of several "giving back to the community" activities organised by my colleagues last year. Not only did we do something good for the local community ourselves, but we also invited other companies to join us, which enabled us to make a much bigger impact. Some of the activities included a relay race where we had more than 500 participants, planting trees which was supported by several companies from our country and our "Code for a Cause" programme where we managed to take on eleven IT projects for non-profits.

A part of GreenIT eco enthusiasts
Some New Awards Worth Mentioning
Last year we also received a number of awards which I believe helped us become even more successful by giving us additional credibility. Those that I like the most are:

The Best of Serbia award ceremony
Knowledge Sharing Events I Am Proud of
In 2019 we organised a variety of events to share knowledge with our colleagues as well as with the people from the local IT community. Some of them are:
VE:conf - a conference for students that we co-organised with the local EESTEC team,
We are the IT City - a conference which we organised together with the association WATFOIT, and where we promoted education and entrepreneurship among young people,
Our internal full-day "Star" Conference with two tracks,
Several "Coding Dojo" workshops organised by our colleagues for our colleagues
A number of tech and non-tech workshops organised by our colleagues and external lecturers.

What's Next?
We'll do our best in 2020 to make our company an even better place to work, and our community an even better place to live in. We'll continue to invest in knowledge, intrapreneurship and entrepreneurship for our colleagues, our company and our community to prosper.
A big thanks to all of my colleagues who did a lot of hard work, came up with a lot of smart ideas, and gave selfless support to people around them as well as the community we live in! Also, a big thanks to our clients and other companies who helped us achieve these results. I wish you all a happy and prosperous New Year!