Business Insights
Vega IT - the First Ever Company from Serbia to Be Certified as the Freedom-Centered Culture ™
Sasa Popovic
Categories: Company success, Awards
Date 14-May-2019
4 minutes to read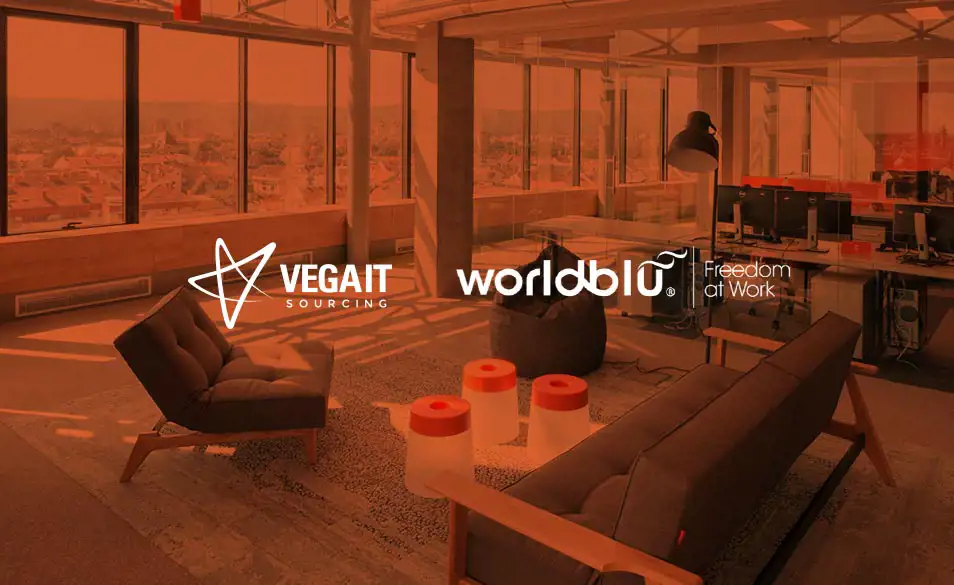 Throughout the years, we have been rewarded for success and recognised by different organisations for various achievements and deeds. However, I'm most proud of this particular achievement because my colleagues had a saying in it.

Vega IT, the First Freedom-Centered Company from Serbia on WorldBlu list
When I had the first meeting with nice people from WorldBlu, and when they said that they would like to nominate us for their Freedom-Centered Cultures ™ reward, and that we would be the first company from Serbia on the list, my first thought was "How cool is that!". But then I also got a bit scared when I heard that more than 70% of our colleagues would have to certify that we are indeed one of the best workplace cultures in the world. It's not that I had any doubts about how we work and how the majority of my colleagues feel about that. But still, having 70% of people to participate in a survey that has eight pages full of questions is a challenge itself :-)
I'm so proud to say that my colleagues have confirmed that we are a freedom-centric organisation. Also, I am pleased to know that a company from our country is on that list, next to such great companies as Meetup, Zappos, WD-40, Menlo Innovations, Podio, etc.
We founded Vega IT with the idea to create a company where we, as the founders, will enjoy working and be surrounded with happy people who we will trust and who will in return be responsible and do great work. We intuitively felt that freedom-centred culture is the right way to go. Now, eleven years later, we see that our approach resulted in outstanding growth and success. I can't imagine that we could have had such success and so much fun at the same time if we hadn't built a freedom-centred culture within Vega IT.
People support the world they help create. We believe that freedom-centred leadership makes it safer and easier for people to decide to step in and join us in shaping and growing our organisation. We want our colleagues to be devoted to making our company successful and to know that that will make them successful as well. We want them to be proactive and to take ownership of the work they do. We managed to achieve all this by promoting and practising freedom-centred leadership and not fear-based leadership.
There are several principles of organisational democracy that we practice at Vega IT. They include transparency, reflection + evaluation, fairness + dignity, purpose + vision, accountability, integrity, and others. However, the two I believe help us the most to outperform our competition in different areas and feel better at work are decentralisation and dialogue + listening.
Part of our "dialogue + listening" approach are several feedback programs that we practise within Vega IT. While some of the programs allow our colleagues to receive feedback on their work, many of them allow our colleagues to give their feedback to the company as well. The feedback programs include:
- Anonymous feedback that team leaders receive from their colleagues. This is not required, but all our team leaders chose to receive it at least once a year.
- Anonymous feedback from peers. This one is also optional, but the majority of our colleagues chose to receive it at least twice a year.
- The feedback that our colleagues get from the company. This happens at least once a year, or more frequently (like when we want to praise someone and/or give them a raise).
- Anonymous feedback/questions that our colleagues can send to the company. When they do that, an email is sent right away to everyone within our company, and the founders answer/comment on that the following Friday.
- A feature that we've built for our Timesheet that allows our colleagues to say how they felt on a per task basis.
- We also use Heartcount, a product that we've built for measuring happiness at work. It sends a very short survey (3 questions) every Friday morning to our colleagues. With just four clicks they can tell us how they felt that week and what we, as the company, could potentially do to make them happier at work.
When it comes to decentralisation, it's very easy: Vega IT is a flat organisation. Many teams within our organisation are self-managed. Some teams have a person in the team with a leadership role, but even the team leader has the same rights and power as the rest of his/her teammates. Teams in most cases make decisions on their own, talk with their clients about new/additional work, etc.
Are you interested in hearing more about our efforts to build one of the best workplace cultures in the world? Follow us, write to us or book a tour and come to visit us.
I hope the fact that we are being promoted as a Freedom Centered Culture ™ will help others build companies of similar values so that one day the world becomes a place where the majority of organisations of all kinds are freedom-centred and democratic. That's the kind of the world I would love my children to live in and work in.