Corporate Social Responsibility
Running for Children's Smile: The 5th IT Relay Race
Maja Misovic
Categories: Corporate Social Responsibility
Date 18-Mar-2019
4 minutes to read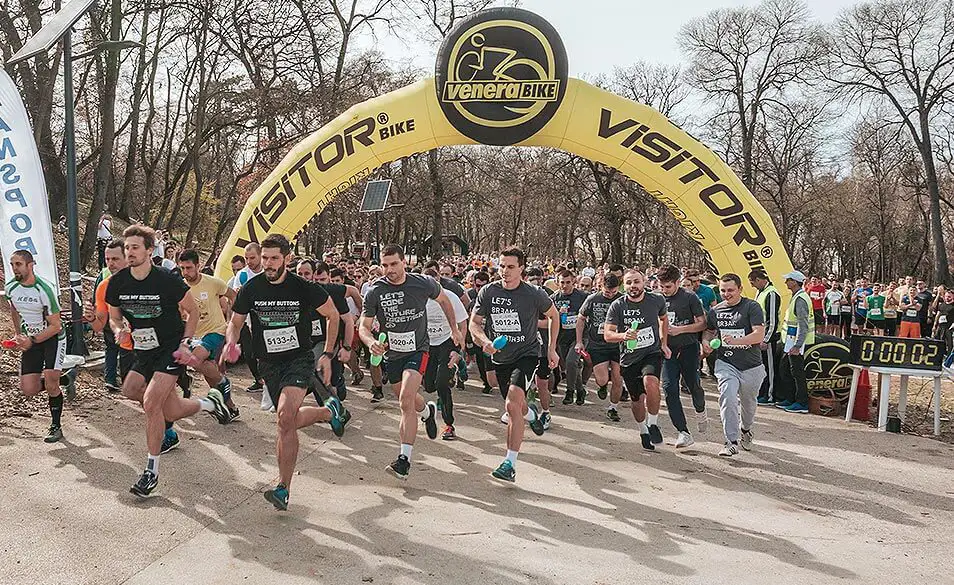 "Where there is unity, there is always victory". - Publilius Syrus
Do you know why Charity IT Relay Race is a special event? On this day all the runners are winners! Thanks to the 5th IT Relay Race, once again IT enthusiasts gathered in Kamenički park and showed their good will to help the children from the Safe House in Novi Sad.
Why is This Year's Race a Unique One?
It is important to emphasise that this year all IT Relay Race's records are broken! Compared to the last year's race both the number of applicants as well as donations significantly increased. 'Till the very last moment before the application was closed, the names of new teams were popping up on the list of applicants.
More than 550 IT enthusiasts from 50+ IT companies joined the same goal - to run for the children's happiness. They donated over 4.000 euros, which are going to be spent on furniture, gadgets, clothes and everything else the Safe House lacks.
What's more, the fastest team had a better score than the last year's winning team. They were faster for 13 seconds. Check out 5 teams that were among the first ones at the finish line:
"Lost in Pace" - Schneider Electric DMS NS (14:32)
"Jamajka" - Schneider Electric DMS NS (15:01)
"Ferdinand" - RT-RK (15:20)
"Crni slon" - Typhoon HIL (15:26)
"Vega #5" - Vega IT Sourcing (15:28)
Additionally, the great success is that not only developers and designers from Novi Sad participated in the event. Obviously, our idea to run for a good cause spread around and attracted even people from Belgrade to be a part of this great event.
On Your Marks, Get Set, Go!
It seemed like the perfect weather had been ordered just for this race. The temperature was 21 degrees that day! The bright and warm day added up to the atmosphere. Sunny Kamenički park was full of excited developers.
All of them were patient while picking up starting numbers, stretching and warming up with wide smiles on their faces. However, as the running time was approaching, the runners' eyes sparkled with anticipation and one could feel impatience in the air. Everyone counted minutes until they heard a noisy shot from a starting pistol.
And the magic began! One could hear shouts of support, enthusiastic screams and sounds of deep breathing all around the park. Even photographers were absorbed by the atmosphere and trying to make some amazing action shots.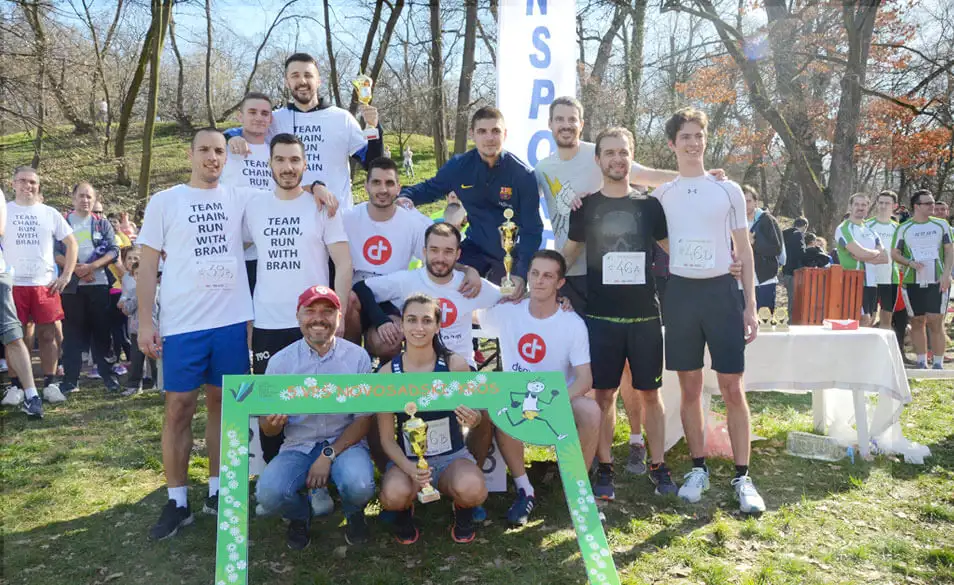 This year all IT Relay Race's records are broken!
Just after a couple of minutes the first changeover happened. Team members handed over their batons to other teams members that continued the race. The whole race was very intense. The final runner from each team who received a baton indeed had the big responsibility as they had to make sure that the baton is handed over to another runner. All eyes were on them. At the finish line all those red faces were smiling and everyone was happy to be a part of this noble event.
The cherry on top were medals and certificates of appreciation for everyone. Fully deserved!
Once again we would like to thank all the colleagues from:
RT-RK, Emakina.rs, Alternative Payments, Underit, HyperEther, DunavNET, Saga,Typhoon HIL, Crowded Room Studio, Schneider Electric DMS NS, SmartCat, Saturized, NTT data, Seavus, BDIT Engineering, Levi9, Zesium mobile, FSD, Novalite, Elsys Eastern Europe, Infostud, PanonIT, AxiomQ, KEBA, Xsource, Vivify Ideas, Bee IT, TechBear, M&I Systems, Co, Codeplicity, Sixsentix, Veriest Venture Serbia, Simple Task, Synechron, codecentric, Yu Spin, Brave Giant, Symphony, Quantox Technology, Execom, EESTEC LC Novi Sad, Faculty of Science - Department of Mathematics and Informatics, Nordeus, BrightMarbles, Bridgewater Labs, NO Solutions Development, Codebehind, Mex production

Running for Children's Smile
Here you can check the results and find your team's score.
We won't wait for one year to help our community. Instead, we will continue broadening our corporate social responsibility program.
We won't focus exclusively on developing our programs, but we will do our best to develop our society, too.
All the best until the next IT Relay Race! #LifeAtVegaIT