Life At Vega IT
VE:conf - From a Mentee to a Mentor
Maja Misovic
Categories: Conferences
Date 30-Nov-2020
3 minutes to read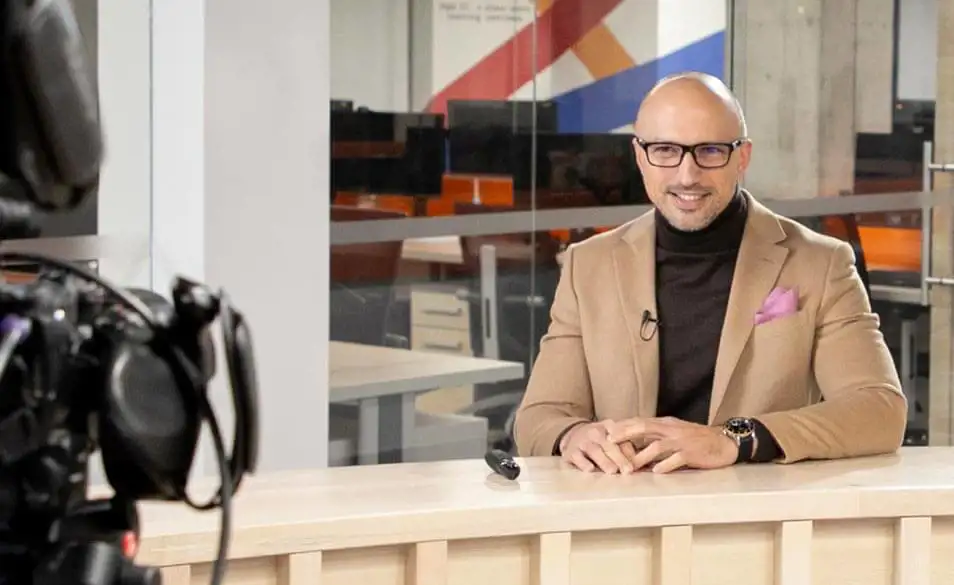 "If you cannot see where you are going, ask someone who has been there before." - J. Loren Norris
Once again EESTEC and Vega IT joined their forces and organised the online event VE:conf. Our mutual aim was to broaden the knowledge of the future IT engineers and help them get ready for the beginning of their professional careers.
At the very start of their careers, newbies have doubts if there would be someone to help them at their first job. This is why we wanted to show them what it's like at our company where all of our new colleagues without experience have their own mentors.
What's more, our colleagues broadened this topic and explained that mentorship is a never-ending process. They emphasised that no matter how much experience we have, there is always something more to learn. So, let's see what the first VE:conf lecturer said on this topic.
Saša Popović: Mentorship and the Main Differences between the Seniority Levels
The CEO and co-founder of Vega IT Saša Popović started his lecture with a question:
"Have you noticed that there are more and more job ads which do not specify the level of seniority required for the given job positions?". He explained why it is difficult to categorise developers into the groups of juniors, mediors, and seniors. He also tried to unveil how we define a junior. Is it by his knowledge, the years in industry or something else?
"My advice to you is not to be bothered with these labels and prefixes because they honestly don't have any special value. Instead, try thinking about mentorship and having a mentor. Also, you don't have to wait for a year to become mentors yourselves." - said Saša.

Saša Popović - Mentorship and the Main Differences between the Seniority Levels
Mentee's Double Interview: Filip Jungić and Kosta Kuprešak
To show students what it looks like to be a mentee at Vega IT, we asked our colleagues Filip Jungić, a front-end developer and Kosta Kuprešak, a backend developer about their experiences as mentees.
Here is what Filip said about a mentor's influence on his professional development:
"A mentor definitely influenced my professional development. I would definitely get this far, but I believe I would need a lot more time and that process would be much slower."
On the other hand, Kosta said that a mentee doesn't depend on a mentor, but that a mentee's knowledge develops faster thanks to a mentor. Here is what Kosta had to say to mentors and mentees:
"I would recommend mentees to be as communicative as possible and ask as many questions as possible. On the other hand, I would advise mentors to be open-minded because mentorship is a two-way street, and they can learn a lot while teaching as well." - explained Kosta.

Kosta Kuprešak and Filip Jungić
Nevena Nikolić: From Soup to Nuts

Our colleague Nevena Nikolić, Digital Director, shared her career story from the moment she started an internship at Vega IT to the present moment with us. Nevena explained that during the first days of her internship she thought that her knowledge was getting smaller each day, but she had hoped that everything would be fine in the end.
"My mentor taught me to overcome my fears, that mistakes happen every day and that we all make them." - said Nevena.

Double Interview: Milan Todorović and Nikola Dragan
Our colleagues Milan Todorović, a backend developer and Nikola Dragan, a frontend developer spoke about their first mentorship and what they have learned since then. Also, they described the way they work with mentees and how much time they spend with them.
"Mentorship is not necessary, but I think that it is definitely desirable. By this I mean adopting the best practices and approaches. I also believe that my mentees should learn from my mistakes instead from their own." - said Milan.
We asked Nikola and Dragan how much time they spend with their mentees and here is what Nikola said:
"This is pretty subjective, it all depends on a colleague I am working with, really. It usually lasts between two and six weeks. Of course, there are situations when my mentees need less than two weeks, and sometimes they need more than six weeks to adapt."

Nikola Dragan and Milan Todorović

At the end of the conference our audience participated in a quiz where they learned more about mentorship and internships at Vega IT.
We hope you enjoyed VE:conf, learned something new, and got motivated to look for your first mentee or a mentor. If you still haven't watched the conference, you can do it right now on this link.