Boost Your Business With Optimizely CMS Solutions
Optimizely CMS is a headless solution that allows you to easily create, manage and optimize your content. As a verified Optimizely solution partner, we help you build a flexible, scalable, and user-friendly digital product that can be adapted to meet your business's requirements.
Lead customer experiences with the help of our skilled Optimizely developers. Take control of your content. Experiment and personalize user experience.
Your success. Our Passion.
Let's go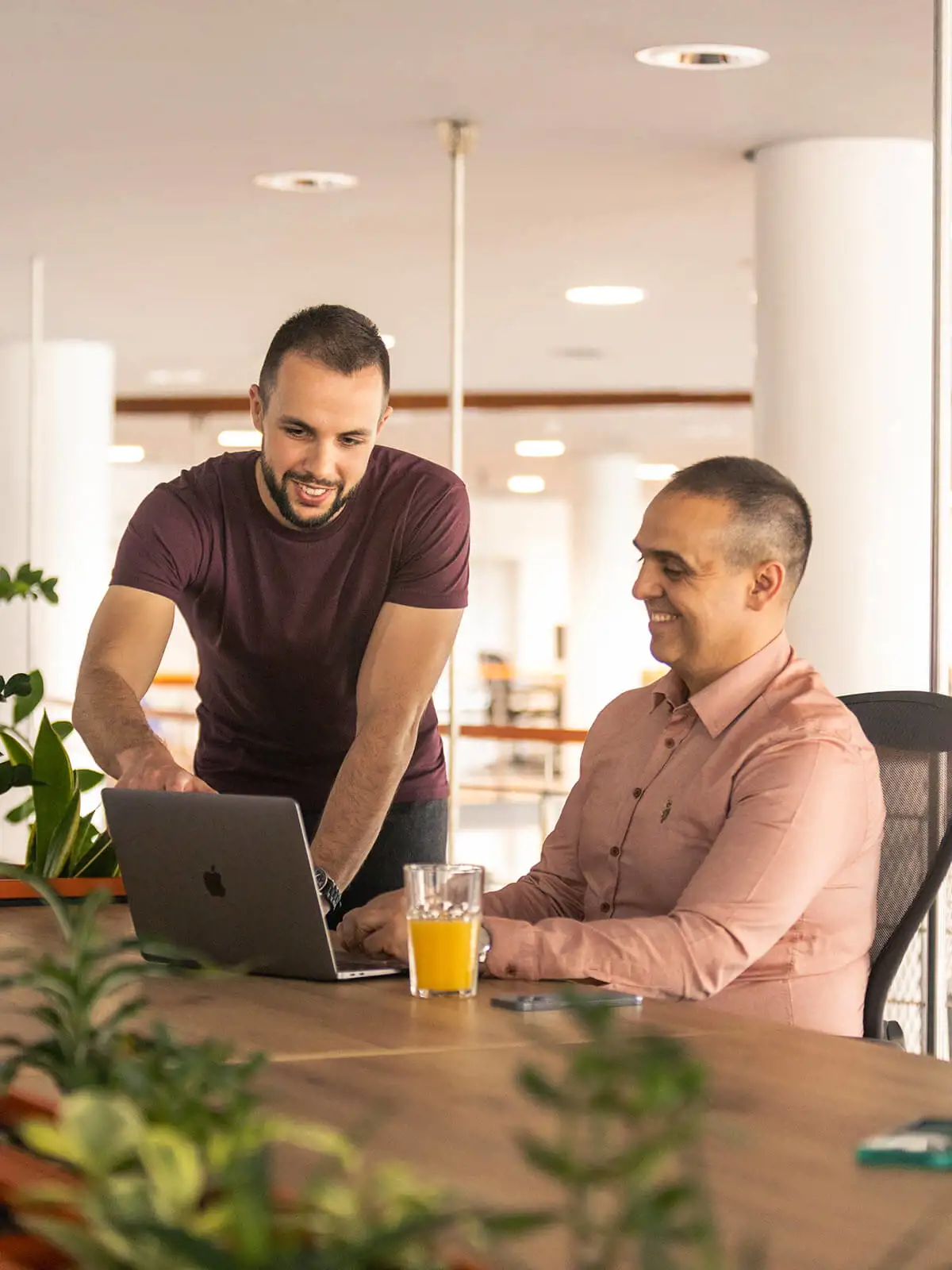 The Main Benefits Of Optimizely CMS Solutions
Optimizely is best for larger companies. It is a robust and scalable platform with enterprise-level features that allows you to create a fast, seamless, and captivating digital experience across all your sales channels. Here are a few things to consider when choosing Optimizely CMS:
Set of tools to help you thrive
With Optimizely you get a wide range of tools for web content management, eCommerce, social media, and digital marketing to help you save time, and easily manage your content in a very intuitive way.
Highly customizable
Create personalized customer experiences across all your sales channels with customized Optimizely solutions. Use the full potential of Optimizely to reach more customers and boost your brand awareness.
Powerful analytics
Data makes the world go round. With Optimizely analytic tools, you can track your customers and their behavior. Thanks to it you can create captivating user experiences across all your digital touch points and drive engagement.
Flexibility
Optimizely is a highly customizable platform, whether you are an editor or developer. Leverage its capabilities to create experiences your customers will love while expressing your brand's identity in a new and better way. You can deploy it as decoupled (headless), coupled, or as a hybrid.
Scalability
When choosing a platform to support your business, you need to know how scalable the solution can be. Optimizely can easily be scaled to support your growth and evolve with your new business goals. With the right partner by your side, possibilities are endless.
Seamless integration
Integrate a wide range of tools and platforms with your CMS solution. This allows developers to create custom third-party integrations to align with your business goals.
Which business model suits you?
Different budgets, deadlines, challenges, and requirements. There is no one-size-fits-all approach to software development. To match your exact goals and ambitions, we offer two types of business models:
Time & material: Greater control. Flexibility. Participation in candidate selection. With no rigid processes or end dates, this business model is easier to scale up or down as your business needs change.
Fixed price: Fixed scope. Fixed budget. Fixed timeline. Those are the main benefits of the fixed price model. You set the requirements upfront, and we deliver the project within them.
Many clients choose to start with the fixed-price model. However, as their project scope evolves, they typically shift to the time & material model.

Content management made easy
We use simple content management systems (CMS) when building websites. Update your or your client's content with ease. Create, preview, test, schedule, and publish pages in just a few steps. We build a website – a fully customized HTML lets you tweak the design to meet the client's needs. Simple. User-friendly. Customizable. Take a look at some CMS we have experience with.
Strength in numbers
Expert software engineers
Content Management System Implementation
We are innovators, and not just problem-solvers. Our specialized front-end development team of over 100 developers have experience with a wide range of CMS systems to give you firepower when you need it.
Technologies we mostly use
.NET

PHP

HTML

CSS

Bootstrap

AngularJS

React

Node.js

Gulp

jQuery
Sasa co-founded Vega IT 15 years ago with his former university roommate Vladan. Their dream of founding an IT company has grown into the premier software company with more than 750 engineers in Serbia. If you prefer to send an email, feel free to reach out at hello.sasa@vegaitglobal.com.
Real people. Real pros.
Book a call today.
Send us your contact details and a brief outline of what you might need, and we'll be in touch within 12 hours.