Life At Vega IT
Vega IT's MVP In 2020: Miloš Davidović
Bojana Savanović
Categories: Life At Vega IT
Date 15-Jan-2021
3 minutes to read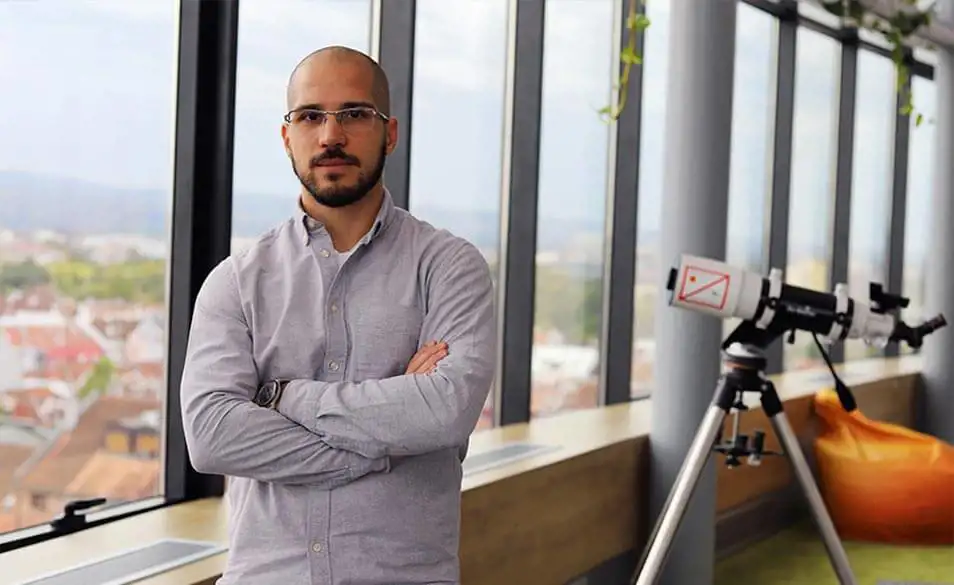 Since the first day Vega IT was founded, we have encouraged and supported our colleagues in their efforts to improve their professional and personal skills. One of the several programs dedicated to the development path of our colleagues is The Vega IT's Most Valuable Professional (MVP).
Last december, this award was presented for the sixth time in a row.
Who Earned an MVP Award in 2020?
Our colleague Miloš Davidović has decided to participate in MVP activities during last year and besides gaining new skills, he won the Vega IT's Most Valuable Professional award.
In his career so far, Miloš has mostly worked on backend development and spent a lot of his time learning new technologies. The projects he was involved in have mainly included the development of applications in React technology.
Miloš Davidović received our award for Most Valuable Professional in 2020
We've caught up with Miloš to hear his impressions.
What motivated you to take part in MVP activities?
Miloš: When we talk about professional development, I think that the practical application of knowledge is equally important as sharing knowledge with others. It is the way to fully master the technology. During this time I realised that my colleagues face the same challenges that I used to face in the past and that my experience could help them. That motivated me to start lecturing at the internal events. The feedback I got after the first one encouraged me to continue with this type of knowledge-sharing session. This helped me leave my comfort zone and it was definitely worth it. :)
How challenging was it for you to organise MVP activities while working from home?
Miloš: Working from home allowed me to have enough time to concentrate on the preparation of lectures. It also gave me a better focus. On the other hand, the feedback is very important when giving lectures as it guides you in the right direction. Unfortunately, online events made this more difficult. I hope that we will soon have the opportunity to exchange knowledge and experience in person.

Besides improving his own skills, Miloš also shared his knowledge with others in 2020
What advice would you give to your colleagues when it comes to their personal and professional development?
Miloš: It's clear that technology is developing fast in the IT industry and that it is the main challenge for employees in this field. That's why I think it is very important to adopt a lifelong learning philosophy. The time that we have for learning is limited. I realised that actively using the technology I am learning about lets me share gained knowledge by writing a blog, giving lectures, consultations and alike.
It often seems to us that we do not have enough knowledge to participate in MVP activities.
We need to overcome that feeling because each of us knows something that can help other colleagues. I think that the MVP program fits perfectly into Vega IT's learning organisation philosophy and provides an excellent platform for encouraging personal development and knowledge sharing. This is why I encourage all colleagues to get out of their comfort zone and join this challenge.
Join Our MVP Program!
We hope that Miloš's story inspired you to challenge yourself daily. Who knows, you might be surprised with how far you can go! We can't wait to find out who this year's MVP candidates are.