Corporate Social Responsibility
To all IT Engineers and Designers: Let's unite for ''Code For a Cause 6'' and make a difference in our community!
Bojana Savanović
Categories: Corporate Social Responsibility
Date 16-Jun-2023
4 minutes to read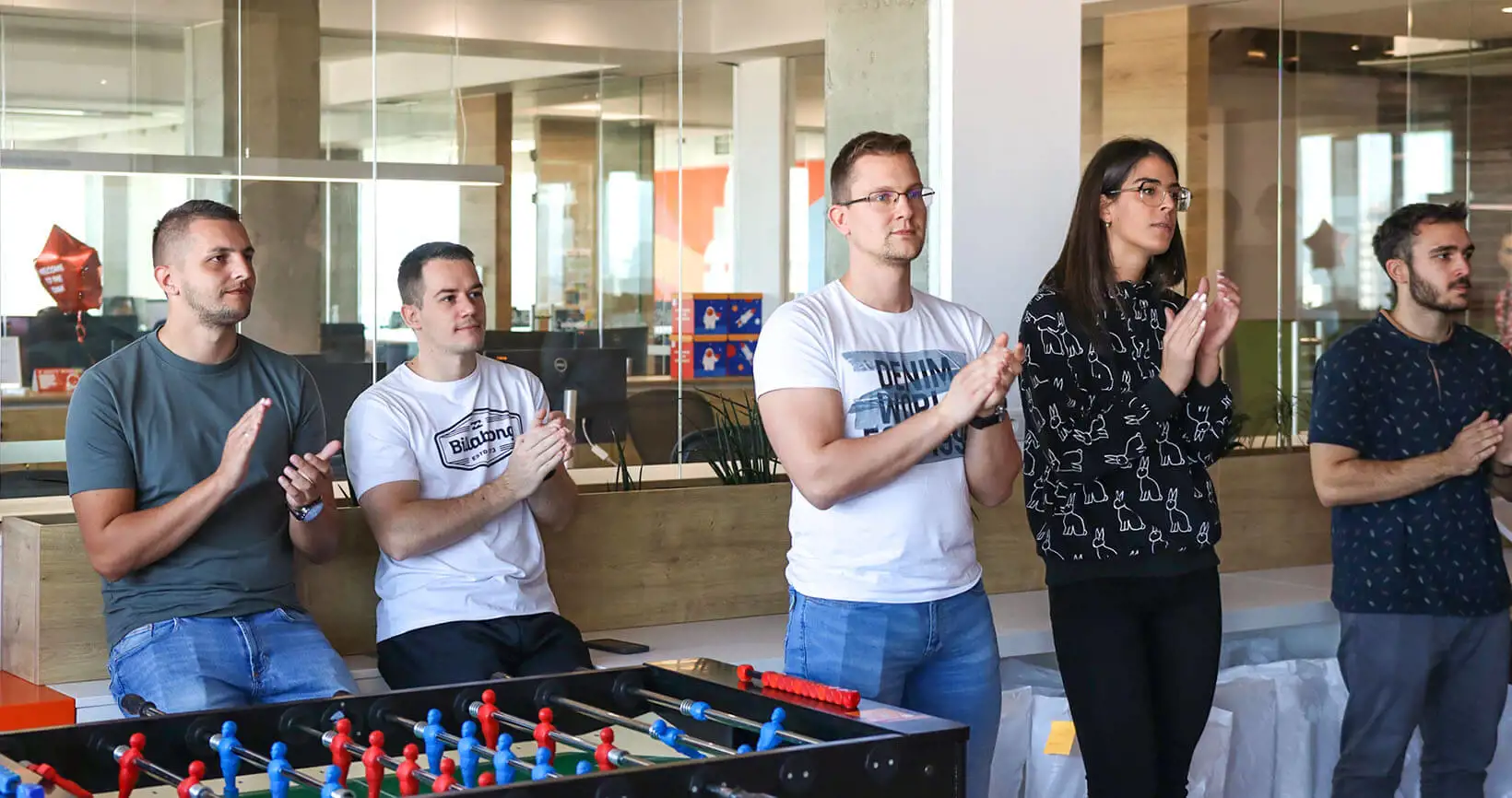 Two months ago we started the sixth iteration of Code For a Cause, a campaign driven by the idea of giving back to the community by doing what we do best - develop software solutions.
Who knows better what challenges we face on a daily basis than the locals. That's why we asked our citizens to send us ideas on how to make our community a better place for living.
The non-profit organisations gave us quite a challenge. We received 22 ideas aimed towards creating a positive impact on the community that would help in states of emergency, protection of women, social inclusion, protection of animals, etc.
Thank you everyone for sending your ideas and being willing to become a part of positive changes in our community.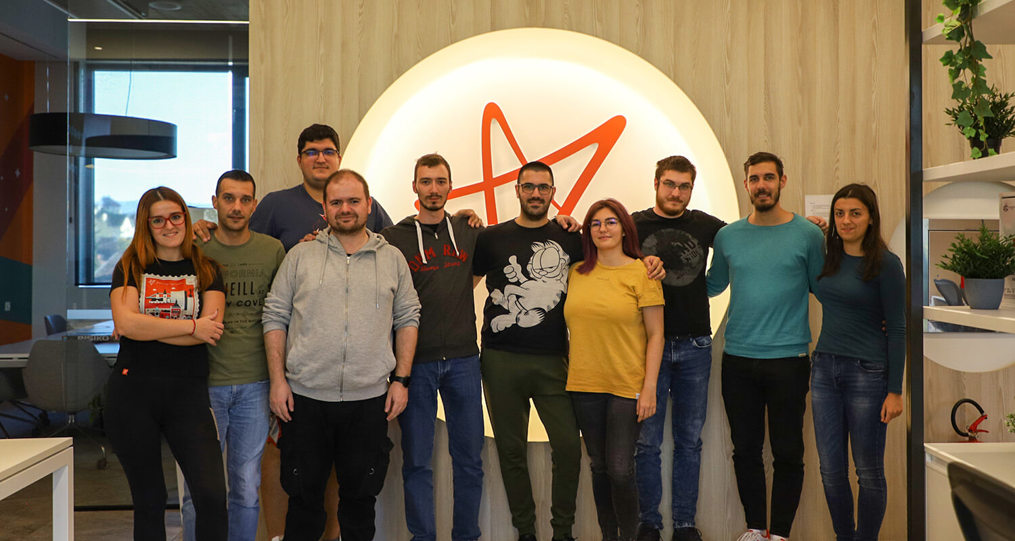 5 Projects That Will Make a Difference
The main criterion for choosing between the associations that came up with ideas was based on the impact that the software solution would have on the community. This impact was measured by:
- the number of users who would benefit from it,
- the promotion of social inclusion,
- the ability to address important social issues such as healthcare, safety, environmental protection, among others.
- the technical feasibility of the project during a 48-hour Hackathon
We are more than happy to share with you five projects which will be developed during the final Hackathon event and donated to non-profit organizations:
1. App "Siguran sam", The association "Organizacija za traganje i spasavanje"
The application "Siguran sam (I'm safe)" will enable people to inform family and friends about their safety, in case of natural disasters like earthquakes, floods, landslides, or other accidents. The main idea of this project is creating an app that will secure a fast and effective way to establish mutual connections and communication between people affected by a certain natural disaster.
2. App "Benefits for children with cancer", The association "Zajedno za Osmeh"
The idea behind this app is to allow children with cancer (up to 19 years old) to get free or preferential services, and to inform them about the institutions and places where they can get those services. On the other hand, the institution and service providers could join the initiative by giving discount or free products/services for children with cancer, through the app.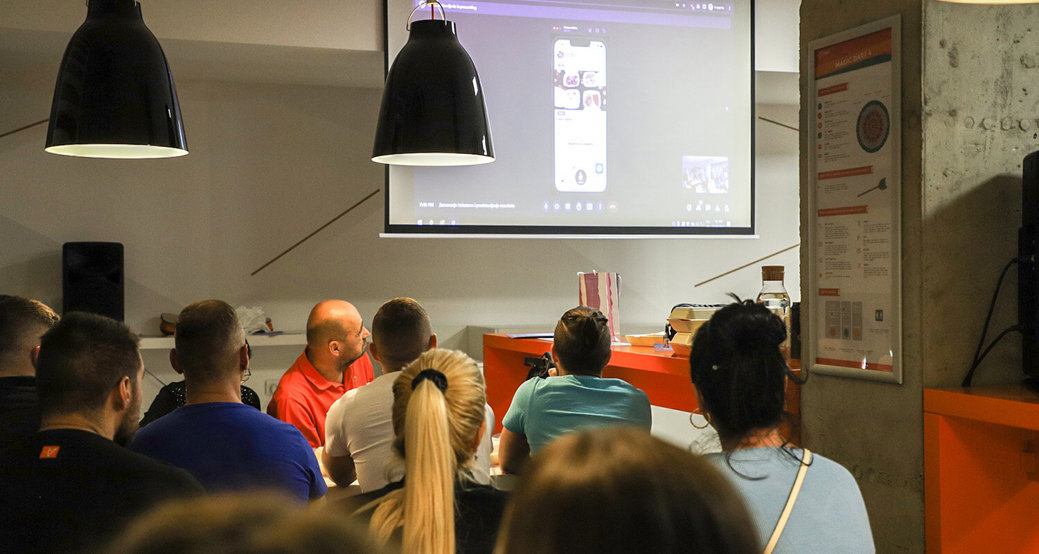 3. Website "Informiši žene", Women's association of Kolubara district
The website "Informiši žene (Inform women)" will enable women from 10 municipalities of the Kolubara district to get information about areas such as healthcare, economy, education, agriculture, protection from violence, social protection and social activism. The idea is to provide women from rural areas with the information concerning the ways of exercising their rights and current events aimed at women in their communities.
4. App "Posao šansi", The association "Atina"
The goal of the app "Posao šansi" is to connect open job positions in catering, hotel management, food industry and food preparation with people from vulnerable groups (women victims of violence, refugees, youth from foster families). The long-term goal of this project is the employment and economic empowerment of these groups.
5. Website "Sloboda nema cenu", The association "Sloboda nema cenu"
The aim of the project is to provide conditions for improving the system of prevention, assistance and protection of victims of human trafficking, especially among women and children, young people and national minorities, through the creation of an online platform (site) which contains information of importance for the topics.
6. Web application ''Udruženje paraplegičara Podgorica"
The aim of this project is to rebuild the Association of Paraplegics Podgorica's website and incorporate an interactive map that would target all the facilities that have wheelchair ramps for disabled people. The map will provide disabled people with easier access to all the necessary information concerning those facilities, ramp categories and additional attributes that could be of use to them.
IT Engineers and Designers, this one's for you - Let's Make Changes Together!
We invite IT engineers to join our cause and give their contribution by developing custom solutions during our Hackathon in September, and designers to support initiators' ideas with functional and modern design.
If you are willing to make a difference and create software solutions that will support the ideas from our list, fill out the FORM by the 15th of July.
Based on your previous experience and preferences you enlist in your application we will assign you to one of the projects from our list.
The initial step will be up to the designers, who will need to deliver their designs for the final event by the 14th of September. During this weekend, six teams of developers will gather together in Novi Sad and Podgorica, to create tailored-software solutions.
We hope you will join us on this mission to give support to the communities and turn their ideas into a reality!
Key Things To Remember About Our Hackathon
The final part of our campaign will be the 48-hour long Hackathon which will take place from the 14th until the 16th of September, in Novi Sad and Podgorica. Our final event is the moment when all the magic happens, and all of the hard work pays off. This is probably the reason why Hackathon is one of the most exciting moments for most participants that have joined us so far.
Before our final event, we will organize a meetup to help all of the participants get to know each other and discuss their plans ahead of the 48-hour weekend of coding . Join us and spark a positive change in your community.
If you have any questions or doubts, feel free to contact us at cfag@vegaitglobal.com .