Go To Life At Vega IT
VEGA IT football team is looking for a new player
Life At Vega IT
VEGA IT football team is looking for a new player
We are looking for a football player to join our team! You need to have:
Minimum 2 years of experience with web technologies,
Minimum 1 year of experience with ASP.NET (C#) Web Forms and/or MVC,
Great Object Oriented programming skills, including solid design patterns knowledge,
Fluency in English.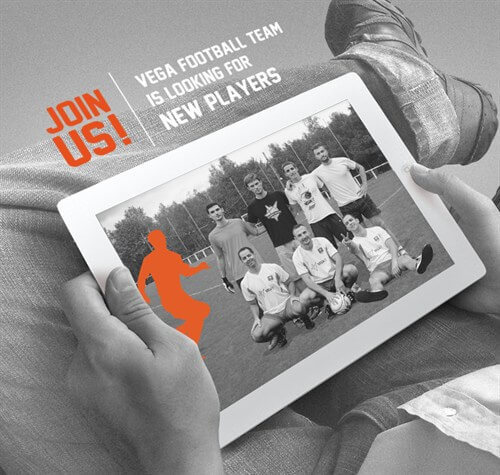 What you must understand:
We are an open-minded company. We cultivate an environment of intuitive and proactive learning that equips us to anticipate and prepare for the newest technical trends. We welcome challenging and eccentric ideas that provoke our own sense of invention. We expect you to be open-minded as well.
The client is the business. We want our clients to trust that we are committed to their successful ventures, and to respect our labor, our process, and our vision. We all have the same goal in mind: a superlative final product.
Our intention is to always provide an atmosphere where dedicated individuals can strive for and successfully accomplish their professional and personal goals. We want our employees to believe that the company they work for pays back hard work and ingenuity with rewards in kind. Our objective is to assure a salary that meets and exceeds the demands of regular life, and an environment where those focused on self-improvement will profit more the harder they work.
If you love sports and having fun and feel eager to learn, work and further develop yourself, apply for this job here and join the Vega IT team.