Life At Vega IT
Coding Month at Vega IT: Knowledge Sharing Sessions
Bojana Savanović
Categories: Life At Vega IT
Date 25-Oct-2021
3 minutes to read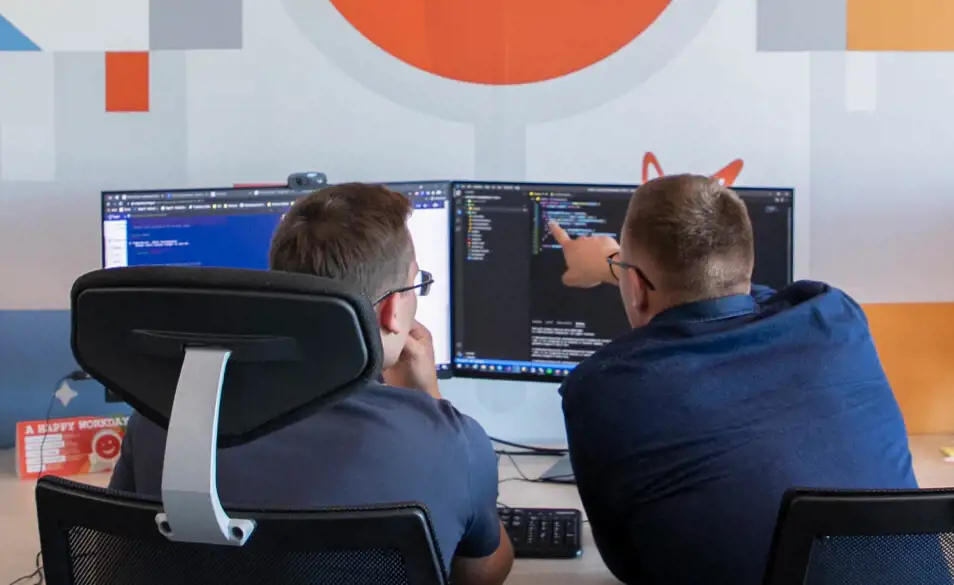 Have you heard about EU Code Week? It's a grass-roots movement that celebrates creativity, problem solving and collaboration through programming and other tech activities.
The idea is to make programming more visible, to demystify programming skills and bring motivated people together to learn.
As continuous learning is one of the most important pillars of our company, we decided to celebrate the EU Code Week by organising knowledge sharing events for our colleagues and students.
We are sharing with you what we have prepared!
JavaScript Fundamentals Workshops
Our colleagues Janko Vrbnjak and Nenad Perčić took on the teaching roles and led two-day workshops on JavaScript Fundamentals. The idea was to join experienced colleagues with the ones with less experience to solve tasks together.
According to the attendees, the workshops helped them see a new perspective of problem solving. But, the best thing is that teachers have learned as well. One of the moderators, Janko shared his thoughts about the workshop with us:
"I had a chance to see a lot of different ways to solve challenges. But the thing I liked the most was the creativity and visualization of the solutions that our colleagues showed. Also, I was fascinated by great team communication and willingness to compromise. That exceeded my expectations!"
After the incredible energy at JS sessions, we continued inspiring people to share their knowledge which led to another amazing lecture about Flutter.
Flutter Lectures
This time our colleague Ivan Suknović gathered the Vega IT Beta team to share his thoughts on the topic about Google's open source front-end framework - Flutter.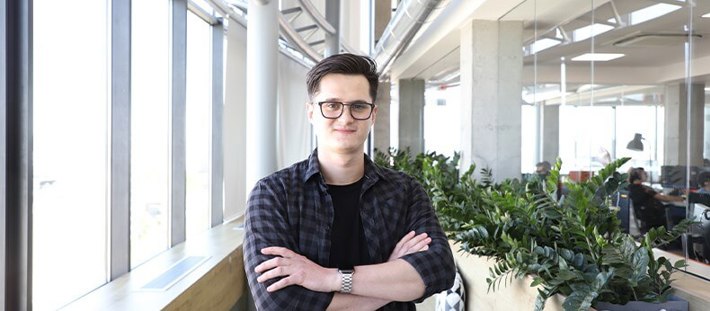 He was focused on developing IOS and Android apps, based on practical examples. Ivan also spoke about different state management systems and compared Flutter and React Native in the context of developing mobile applications.
He managed to attract the colleagues attention. Our colleague and one of the attendees, Tamara, shared the most interesting moments.
"What I liked the most was that the workshop was interactive - through the discussion we came up with the conclusions on how to use the Flutter framework in the best possible ways. As Flutter is a relatively a new framework, I didn't have a chance to use it. But, after this lecture I would definitely like to try it and learn more about this framework."
Dimitrije Mijatović also listened to Ivan's presentation:
"I am currently working on developing IOS and Android mobile applications, so I was more than thrilled to learn more about Flutter. I found a lot of interesting information, and I would like to thank Ivan for his will and effort to share his knowledge and experience with us."
As the knowledge sharing sessions mean a lot for the development of IT professionals, they are significant for the students as well. So, the experts from Vega IT decided to take part in the online event intended for students.
A Student's Event: Ask The Experts

When you are at the very beginning of your career, every piece of advice is significant.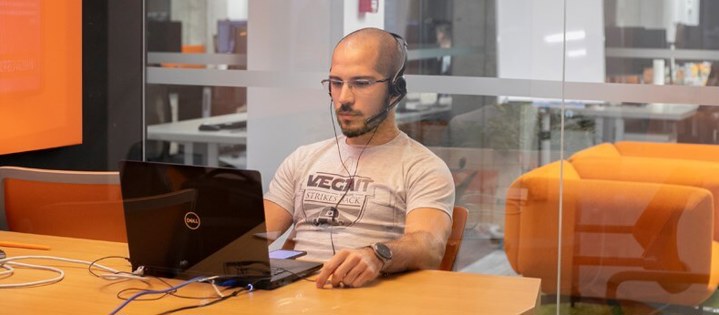 So, we gave students a chance to ask our experts any questions related to software development, front-end development, project management, QA and people experience and support (HR).
This call is still open and you can send your questions here. Join us online on October the 28th, to hear all the answers and advice from our professionals! We can't wait to see you there!
Learning Is a Never-Ending Process at Vega IT

In order to grow together, we are always looking for new ways of learning and sharing experiences. If this approach sounds interesting to you, and you would like to experience what it's like to work in a learning organisation, visit our Career page and find more about open positions and internship positions.
"For the things we have to learn before we can do them, we learn by doing them."