Corporate Social Responsibility
Code for a Cause 4 Summary
Tijana Popov
Categories: Charity, News
Date 29-Sep-2021
4 minutes to read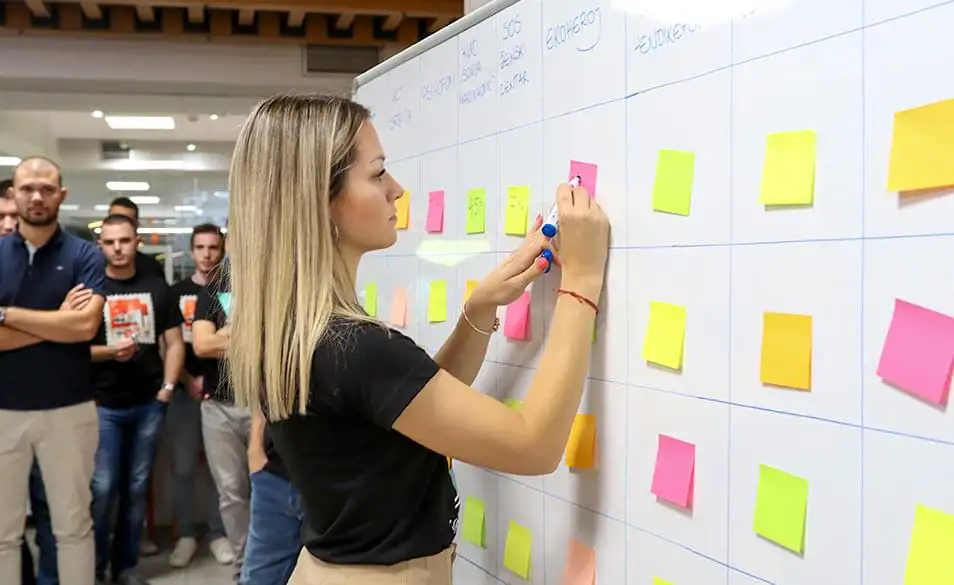 Hello, world! What a weekend is behind us!
Five months after announcing the return of our CSR campaign Code for a Cause, the final event took place at 6 locations, in 2 countries!
During the Hackathon (48 hours of programming), 100+ IT enthusiasts formed 10 teams that worked on 9 projects for 1 cause: making our community a better place for all!
What Was the Focus and the Timeline of the Campaign?
This time, our aim was to help NGOs and non-profit organisations who were affected by the pandemic to digitalise their work and stay connected with the community.

We wanted to include as many people as possible in the campaign, so we divided Code for a Cause into five phases:
This year, we received a record number of applications where 20 ideas moved on to the next phase.
During the 5 days of public voting, 20 ideas received more than 7000 votes of support! After this, we were ready to enter the next phase.
Phase #3: Open Call for IT Companies
The IT companies that joined us were Emakina.rs, KEBA, SMART New Frontier Group and multiple teams from Vega IT.
Phase #4: Open Call for Designers
The company that jumped on board was Purezeen. Besides them, three amazing designers—Vanja, Jovana, and Srna helped us in creating custom designs for the organisations.
During the most anticipated phase of the campaign, IT enthusiasts challenged their limits and focused on completing their projects. In 48 hours, the teams wrote more than 1 million lines of code!
What Progress Have We Made During the 48 Hours?
In 48 remarkable hours, we had a chance to witness the amazing energy from each team who continued to challenge themselves in order to help others.
Here's the progress we made:
The website AKUDUNS "Sonja Marinković"—100%
The website The Association of the Deaf and Hard of Hearing of Vojvodina—80%
(the Association of the Deaf and Hard of Hearing of Vojvodina)
The "Eco-Hero" mobile app—95%
(Organisation Čepom do osmeha)
The platform for business coordination of the SOS Autonomous Women's Center—93%
(SOS Women's Center)
Digital support service for the students with disabilities—45%
(The Association of Students with Disabilities)
The website of the ACT Foundation, Serbia—100%
(ACT Foundation)
The mobile app "Putevima žena" (Irida)—85%
The mobile app "Psihofon" - 96%
(ProAktiva Psychological Center)
The mobile app for the platelet donors—51%
(Leuka—The Association of Patients with Acute Leukemia)
What's Next?
All the companies committed to completing the projects and handing over the original source code to the organisations and the idea initiators.
We wouldn't have been able to help as many organisations as we did if we didn't have the support of our community.
That's why we want to say a BIG THANK YOU to all the participants! You are the true heroes of this campaign!
Until next time… Thank you, world! :)