Life At Vega IT
The Colleague of the Month of May 2022: Dunja Dmitrović
Katarina Vasić
Date 10-Jun-2022
2 minutes to read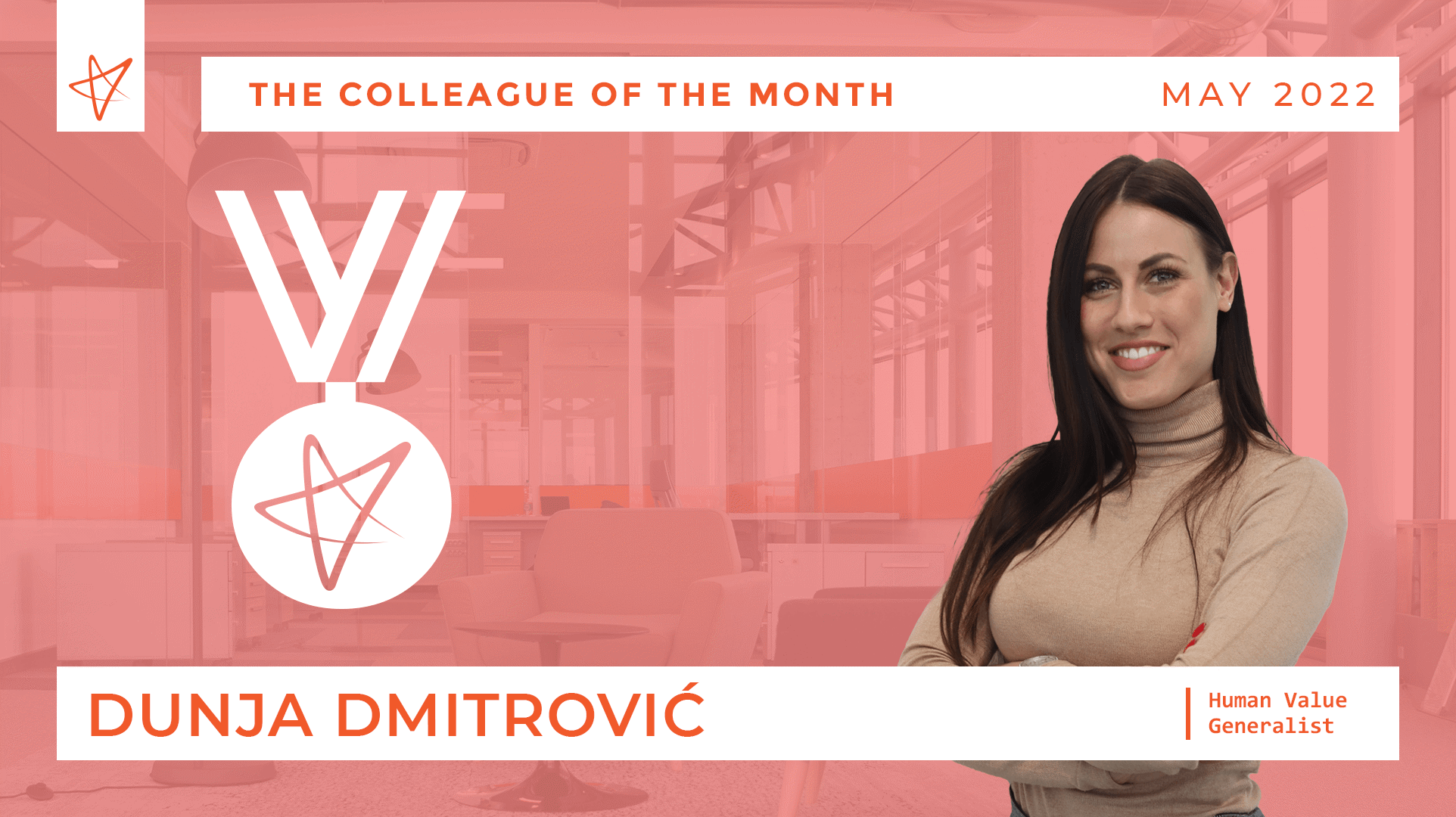 In May, Some of our colleagues were motivated to nominate other colleagues for the Colleague of The Month. 
Each month, anyone can be nominated for this award. Also, our colleagues can send the proposal with the simple explanation why that particular colleague should become our "Colleague of The Month".
And then we move on to the voting… 
For the month of May, we had two nominations. It was a tight situation, but our colleagues managed to choose the winner. This time the award goes to our colleague Dunja Dmitrović!
The nomination:
"I would like to nominate my colleague Dunja Dmitrović for the "Colleague of the month". Dunja was very dedicated in helping me organize the event for the colleagues who are interested in learning more about astronomy simply by paying attention to all the details. Besides her good organizational skills, she also helped with the equipment by carrying it to Fruška gora and she even brought a surprise for us — muffins for all. Even though the day was exhausting, she was smiling all day long.
Dunja deserves this award because of her diligent work. Her colleagues should be proud to have the opportunity to work with her. There is the folk quote saying "Over time you may forget the face or the name, but you'll never forget the good vibe that someone brings".
Meet our colleague Dunja
Dunja has been part of the Vega IT team for over a year now as a People Development Manager. She is a team player who is willing to help her colleagues whenever she can. In her free time she loves visiting tropical destinations, and watching movies based on true events.
Dunja, thank you for always going above and beyond for all of us in the company!
Who will be our next colleague of the month? Stay tuned and find out ;)