Business Insights
Long-Lasting Partnership with Acquia: Delivering Outstanding Solutions
Katarina Vasić
Categories: Company success
Date 01-Dec-2022
2 minutes to read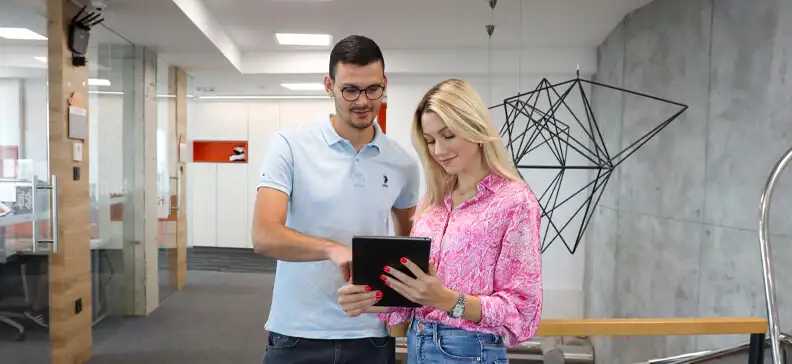 We are proud that Vega IT is a continuous partner in the Acquia Ecosystem.
The Acquia Partner list contains over 600 partners worldwide that includes some of the biggest names from different industries like Automotive, Finance, Gaming and others.
What is Acquia?
Acquia is an open-source digital company and a connection to Drupal CMS platform that is used for creation of online communities moving from the world where people create websites to a world where people assemble websites. With Acquia's Open Digital Experience platform it is possible to build experience your customers demand. Also it allows non-technical users to create their website with minimal knowledge of coding.
Acquia's reputation as a CMS leader has grown significantly since its foundation in 2007. After 12 years of hard and dedicated work, Acquia provides enterprise content management for all. Today, it's the only open DXP on the market.
Thanks to the Co-founder Dries Buytaert, who also created Drupal, Acquia continues to push the envelope with services, contributions, partners, developers, and programs.
Why Is It Important to be an Acquia partner?
Partnerships with right companies, like Acquia, help us provide our clients with even better and higher quality services.
Acquia's partner program is based on the following principles:
personalized understanding
mutual trust and consideration
focus on earning and fostering long-term customer relationships
These key pillars are crucial in building a good company reputation and maintaining successful relationships with clients in the long run.
What is Next?
Although it's a great honor to be on the Acquia partner list, there are other partnerships that we are proud of. Apart from Acquia, we are also partners with Microsoft, Adobe, Umbraco, Optimizely, Salesforce, and others.
If you want to find out more about our offer of CMS services, you just need to contact us. We are looking forward to meeting you. :)