Life At Vega IT
International Youth Day: Dreams Don't Work Unless You Do
Katarina Vasić
Categories: Life At Vega IT
Date 12-Aug-2022
4 minutes to read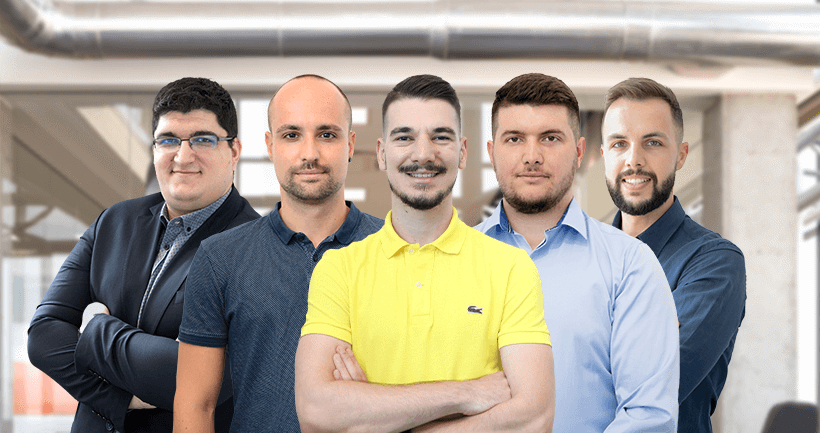 There are different directions where your career could go and one of them is entrepreneurship.
There are countless ways someone could explore entrepreneurship and one path they could choose is intrapreneurship. Last year, we announced new partners whose great dedication and efforts have helped our company develop and grow over the years.
Some of our colleagues who, despite their age, have proven themselves to be valuable team members were also named partners. We wanted to find out what motivates some of them to advance in their career, so we spoke with Luka Vučković, Nenad Rad, Kosta Kuprešak, Nedeljko Kuzmanović, and Milan Deket.
Luka, in your opinion, is there a secret to one's success?
"This may sound like a cliche, but I would say that the secret of success at work is to do the job that fulfills you. This is the only way to give our maximum and be great at what we do. For me, personally, the thing that fulfills me is the software in which development I took part in is used by thousands of people. This is what additionally motivates me to make an effort and do my best. 
Working on different products gave me an opportunity to gain domain knowledge from various fields like Cybersecurity or Healthcare and become even more interested in researching these fields. Additional research gives me an opportunity to actively take part in designing products and making my mark when building them."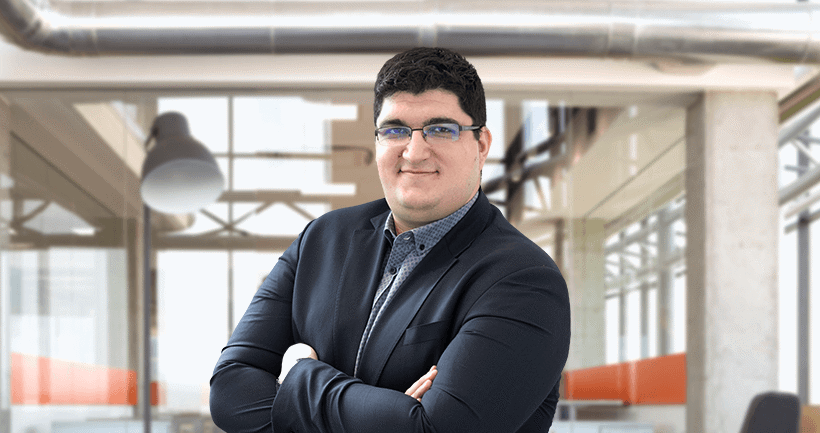 Luka Vučković, Partner & Software Engineer
Nenad, what is the driving force in your career?
"Working with colleagues on different projects is what has always motivated me from the first day I joined Vega IT. Through directly working with clients, business travels, continuous work on developing your skills, across different technologies and domains, I managed to get out of my comfort zone where I was stuck at the beginning of my career. Apart from that, I realized how my work directly influenced the success and the growth of Vega IT, which further motivated me to be better at what I do.
Taking the position of a development lead was a huge change on my career path. This role involved a huge responsibility, because I became a person who helps other engineers on their career path. Although I experienced some insecurities at the beginning, through working with colleagues I realized that I can take the advantage of my potential in this way to help my colleagues advance professionally.
I usually tell my younger colleagues that a true engineer is not only the one who knows programming language well, but also the one who approaches the solution to the problem from an engineering perspective, and also possesses important people skills."
Nenad Rad - Partner & Development Lead
Kosta, how important was the engineering mindset and dedicated work for your career development?
"I would say that I achieved my successes by being proactive, dedicated and curious. From my own perspective, there is no secret to success - I would say that this is the result of constant commitment and hard work. I have always been motivated by the passion for work I do, meaning that I applied an engineering approach to more or less everything I do. It is a well-known fact that engineers like challenges, because the feeling you get when you solve something is difficult to explain and it is also a great motivation for making the following steps.

I am a big fan of informal ways of gaining knowledge. These include various meetups, workshops, conferences, but also some seminars that come from a non-technical world. I think that we are always surrounded by knowledge and that we can always learn from some things that are not necessarily connected. I like learning about mentorship as it helps me improve my mentorship skills. But, my top favorite knowledge-sharing events are hackathons, where the very thought that we need to offer a solution to a certain problem in a short period of time inspires me to give my best which also helps me learn many new things.

I think that we always need to strive for more knowledge but also maintain our creative and less formal part of our character to be able to enjoy the process and do things others would consider impossible. My moto is - "stay hungry, stay foolish"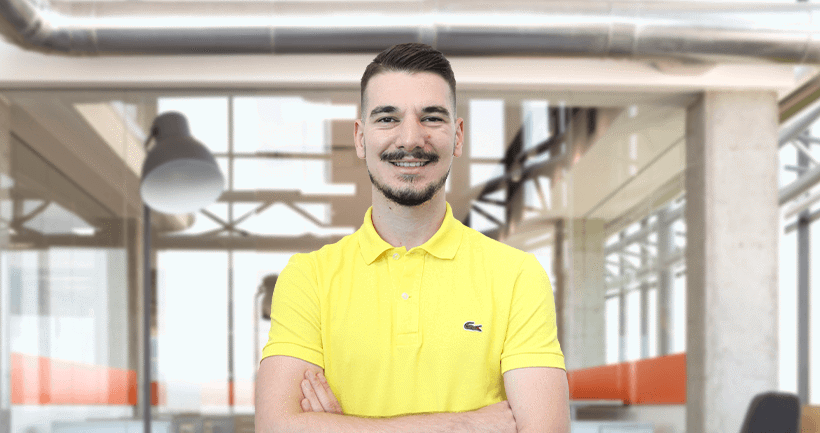 Kosta Kuprešak - Partner, Development Lead & Software Engineer
Nedeljko, how hard was it for you to change your career path and become an intrapreneur?
"I think we need a lot of luck to make all things work perfectly, but this also brings many challenges. One of the most difficult challenges I had to face was to make a decision to choose this path which slowly separates me from the role of a software engineer, the profession I love. However, I also think that no one can achieve all of their goals and that they need to sacrifice one thing from time to time to be able to dedicate themselves to the other thing."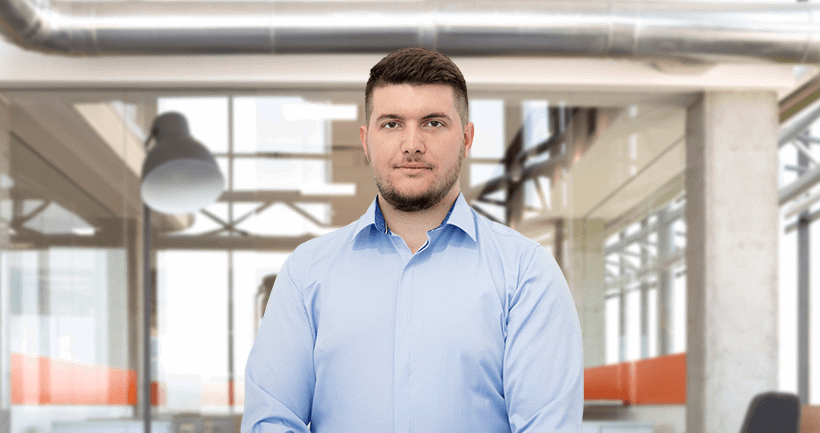 Nedeljko Kuzmanović - Partner & Software Engineer
Milan, so have you achieved all of your goals?
"What has been motivating me over the years are usually unrealistic goals or wishes we all have.
To be able to achieve your goals and fulfill your wishes, you need to give your best and invest a lot of effort every day. I would not think that fantasizing about success is enough. You actually have to roll up your sleeves and put your heart and mind to it to be able to succeed."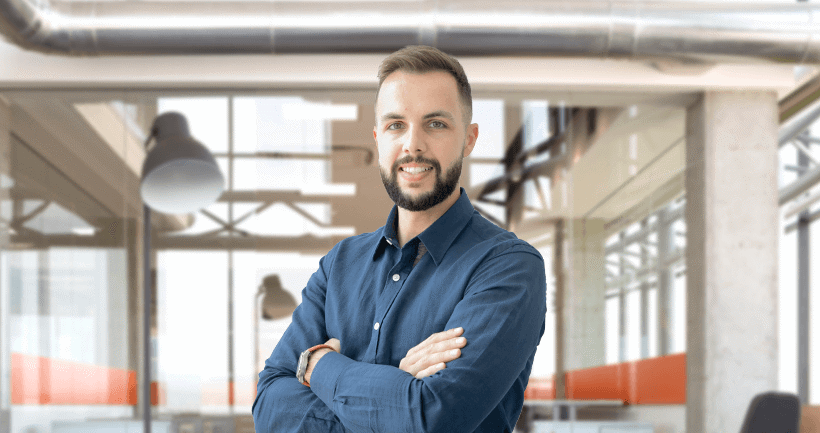 Milan Deket - Partner & Tech Lead
At the end of the day, there is no right or wrong formula for reaching success and our colleagues continue to prove this on a daily basis.
Choose a career you love, find something that motivates you and stay focused on your goals. We are positive that success will come your way.
If you are looking for a new challenge, check out our open vacancies and send us your resume.