Life At Vega IT
International Day of Women and Girls in Science: Inspiring Success
Bojana Savanović
Categories: Life At Vega IT
Date 11-Feb-2022
2 minutes to read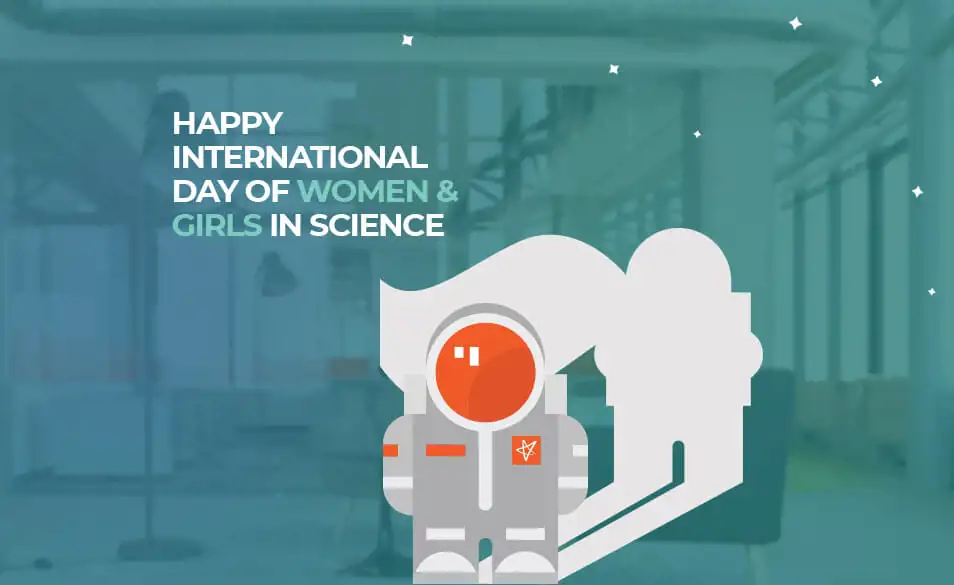 Who is the first woman that comes to your mind when you hear "a girl in science"?
We first think of our wonderful colleagues. It's an absolute pleasure to work with such dedicated and passionate women.
So today, on the International Day of Women and Girls in Science, we asked some of our amazing colleagues Tamara, Lara, Sonja, Tijana and Aleksandra who are the women they are inspired by:
Tamara Zorić, Software Developer:

Tamara Zorić, Software Developer at Vega IT
When we talk about women in science, we always refer to them as "super women" with whom it is difficult to connect, and we rarely think of them as ordinary women.
Grace Murray Hopper was certainly a genius. Although she was born at the time when women did not have so much freedom to explore their interests, she still was a pioneer in various fields: she was one of the first women with a PhD in mathematics and one of the first female programmers — she developed the first compiler programming language. She was the first who managed to find the first real bug in the machine and therefore popularized the term debugging. :)
She achieved this and so much more, just because she was so passionate about science. This is not only a story about a woman who changed the world, but also a story about an ordinary woman who believed that everyone can make their dreams come true.
For me, personally, the greatest inspiration comes from her answer to a simple question about what is the most important thing she has achieved in her life:
The most important thing I've accomplished, other than building the compiler, is training young people. They come to me, you know, and say, 'Do you think we can do this?' I say, 'Try it'. And I back 'em up. They need that. I keep track of them as they get older and I stir 'em up at intervals so they don't forget to take chances.
Lara Mimica Kostović, Software Developer:

Lara Mimica Kostović, Software Developer at Vega IT
As one of the women coming from the IT world, it meant a lot to me to find inspiration in one of the famous women in science. At the very beginning of my studies, I watched the film "Hidden Figures", inspired by the lives of three women: Katherine Johnson, Dorothy Vaughan and Mary Jackson. These great mathematicians made an invaluable contribution to the American space program, although they were often put in the background, while their colleagues took credit for their work.
I was most impressed by Mary Jackson. Because of racial and gender segregation, Mary was never taken seriously in her desire to become an engineer. When she was chosen to work on NASA's "Supersonic Pressure Tunnel" project, she decided to return to school and attend engineering classes to be able to fulfill her duties on the best possible way in her new position.
Considering that she worked full time, her only option was to take night classes at a local school for black women. Out of the desire to enroll in a better school and attend classes with whites, she brought her case before the city court and won. She gained engineering qualifications with great success, side by side with her white colleagues. Mary became the first woman of African-American descent with the title of engineer at NASA.
Mary Jackson's life and professional path inspired me and showed me that with effort, work and perseverance it is possible to achieve everything, both in science and in life :)
Sonja Brzak, Software Developer:

Sonja Brzak, Software Developer at Vega IT
In the last 6 years as a professional Software Developer, I have read countless books, articles and tweets from people in the industry. When I think of people who inspire me, Stacy Devino is a woman who immediately comes to mind.
Stacy is a developer from Texas who has worked on the development of many popular Android apps. In addition, she is a regular speaker at conferences and an active member of various programming communities. She is committed to diversity and teamwork that is in line with human needs.
Stacy has many hobbies, from hardware devices to cooking, and she is also the mother of two children. Although she publicly shares information about how difficult it is to reconcile all obligations and desires, she inspires me by showing that it is still valuable and possible to achieve that.
Tijana Spalević, Software Developer:

Tijana Spalević, Software Developer at Vega IT
Karen Sparck Jones was a British computer scientist whose work on inverse document frequency is the underlying infrastructure used for most of today's search engines.
She taught computers to understand human thought and was an advocate for women in the computer science community.
Her life's slogan: "I think it's very important to get more women into computing".
Aleksandra Dinčić Niš, Software Developer:
Aleksandra Dinčić, Software Developer at Vega IT
Judith Love Cohen is a person I believe most women can identify with. Throughout her schooling, she was often the only woman in lectures, but that did not stop her from being the best.
Her greatest achievement is working on the Abortion-Guidance System, which successfully brought astronauts home from the Apollo 13 mission. In addition, she sought to encourage young women to pursue careers in science and engineering. I believe that Judith is in each one of us. All we have to do is encourage her a little and give her the opportunity to shine and do great deeds.
Thank you girls for sharing these stories and your thoughts with us. We're happy to have you in our team. Continue to inspire and be inspired!
And if you want to inspire young girls to join the IT world, share our campaign "Start Today" and motivate them to start building their dreams by applying for high school or University scholarships.