Life At Vega IT
EU Code Week 2022: The Highlights
Anđela Arsić
Categories: Life At Vega IT
Date 03-Nov-2022
4 minutes to read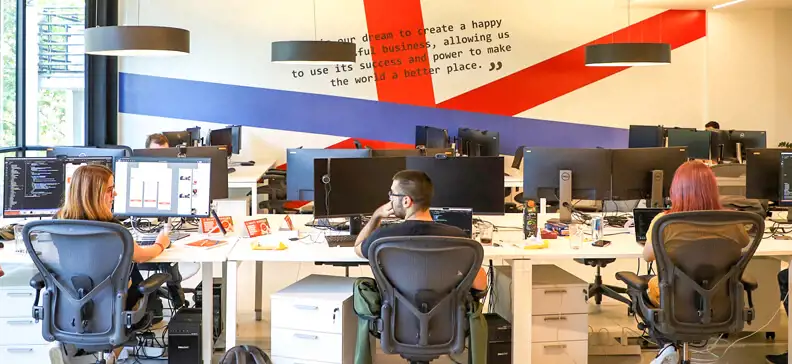 In a rapidly-changing industry such as IT, learning is a never-ending process, and there is always space for further improvement and development.
This year we gathered to celebrate EU code week by uniting creativity, problem-solving, and teamwork through programming and knowledge sharing, both inside and outside the organization.
Which events took place during the EU Code Week?
As the IT industry is dynamic itself, we decided to make this month as dynamic as possible, with numerous opportunities to learn, develop and bring some ideas to life. The events we organized during EU code week are:
Code For a Cause 5: Hackathon
We strongly believe that together we can all be change-makers in our community and make the world around us a better place.
With this in mind, we organized the first Code For a Cause campaign back in 2017. However, the goal remained the same to this day - to use the knowledge and experience of our IT community to build custom software solutions for those who needed them the most.

This year's 48-hour coding marathon took place from the 14th to the 16th of October and gathered more than 150 participants, 7 companies and design agencies. They all worked on 15 projects that will improve the lives of thousands of people across different communities in our country.
On the Hunt with Vega IT
Knowing that coding is not just simple programming, but also resourcefulness, speed of problem-solving, and creativity - we organized a treasure hunt for future IT professionals.
The quest took place in Novi Sad, and 9 teams had to discover 8 secret locations. On that adventure, the team had various tasks, and in most of them, they had to show their technical knowledge, too.
This turned out to be a great opportunity for participants toshow their knowledge, way of thinking and team spirit.
After the race, the winning teams came to visit our company, where they could learn more about the company's culture and internship opportunities and chat with our colleagues!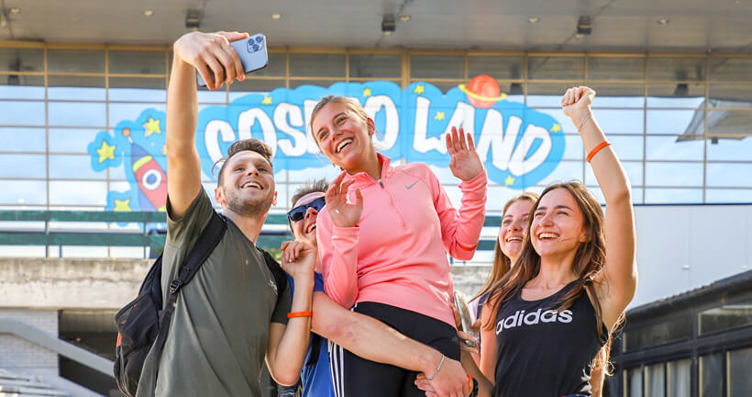 "Can it function without non-functional" - Internal lecture with Milovan Poček

To further expand the knowledge of our colleagues, we also organized an internal lecture with our technical principal - Milovan Poček. The topic was "Can it function without non-functional".
Milovan gave a few tips on how to identify non-functional risks and perform automated and manual tests to decrease those risks.
"The focus of the lecture was on the non-functional aspects of the application from a QA engineer's point of view. I shared my experience and answered some of the burning questions such as how important are non-functional aspects, how can we identify non-functional application risks, and can we reduce those risks by testing?" - says Milovan.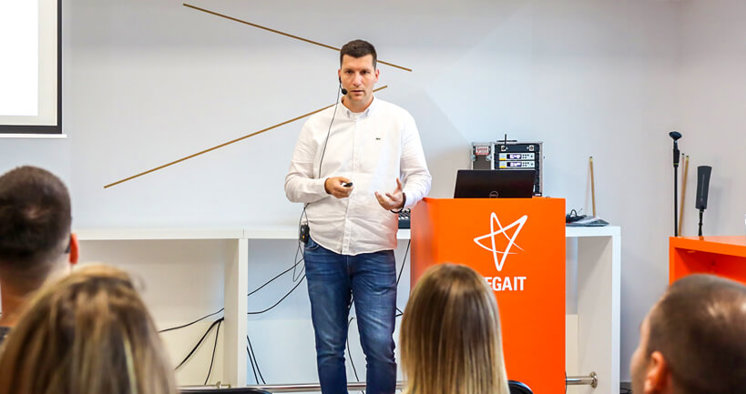 "Ask the experts" - Event
In order to give an opportunity to hear first-hand experiences from IT experts and get advice on how to dive into the specific field in the IT industry, we organized another "Ask the experts" event.
At this event that included more than 100 participants, our colleagues answered some of the most frequent questions in these six fields:
Software development
Front-end development
Project Management and Scrum
DevOps
Data Science
QA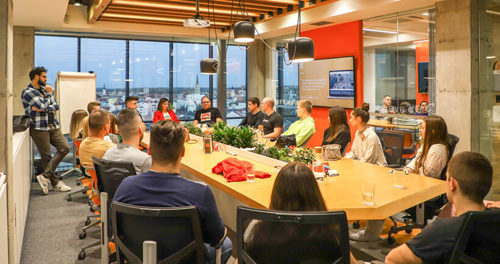 CodeDay and Codeference
Since our company was established, sharing knowledge with future IT professionals has always been of great importance to us. So, we were more than happy to be a part of such an important student project such as CodeDay and Codeference that took place last month.
First came CodeDay, which was held on October 18th at the Faculty of Technical Sciences. Students had a chance to learn more about our company culture, as well as to upgrade their technical skills. Vukašin Janković held a great lecture on React hooks, where he explained everything from the basic concepts of hooks, to the most common cases.
And it all was just a warm-up for a four-day conference!
A week later, our colleagues packed their bags and headed up to Codeference that took place on Zlatibor, where they held numerous technical and non-technical lectures and workshops. During those four days, we enjoyed taking part in numerous activities where we had a chance to interact with students. What's coming next?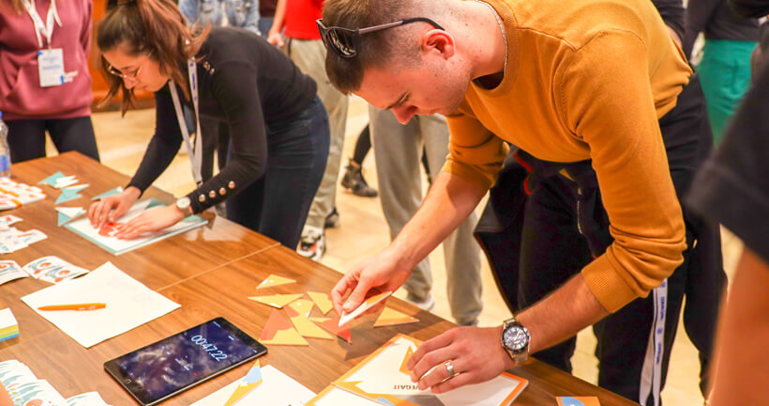 October is the month when we celebrate EU code week. However, knowledge-sharing and working on our professional development is something we continually focus on during the whole year.
So, in the months to come, besides internal lectures and workshops, we will participate in Open day events that will be held in Science and Technology Park, as well as in a student conference organized by We Are The Future of IT.

Curious to learn more? Reach out to us! We would love to hear from you!