Life At Vega IT
Empowerment and Inclusion: Improving the economic position of LGBT+ Youth
Anđela Arsić
Categories: Life At Vega IT
Date 03-Jul-2023
4 minutes to read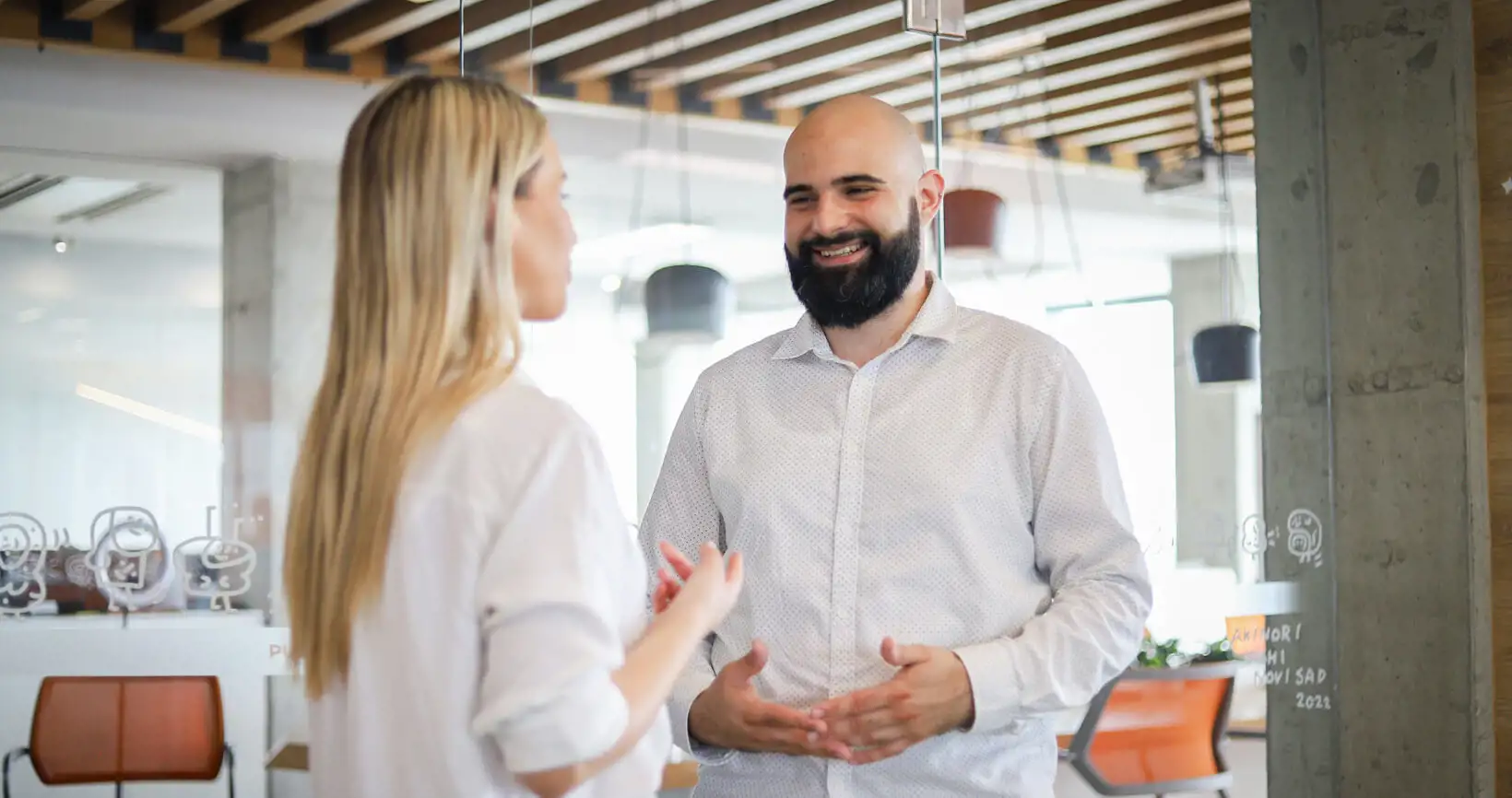 Discrimination. Social stigma. Limited access to education, employment and healthcare. These are some of the factors which affect the economic position of LGBT+ youth in Serbia.
We talked with Aleksa Savić, the Executive director of a youth organization "Izađi", about the real situation concerning these matters and possible ways in which individuals, as well as companies, can help create a safer and more inclusive environment for everyone.
Anđela: Aleksa, could you introduce yourself and tell us a bit more about the work of the group called "Izađi", your goals, and what you stand for?
Aleksa: My name is Aleksa and my pronouns are he/him. I am 29 years old. I am a youth worker and I work as a CEO of a youth organization called "Izađi" located in Novi Sad. It aims for the improvement of the position of LGBT+ youth in society, focusing primarily on those from Vojvodina and actively trying to create brighter possibilities for the queer community in Serbia. Our premises include the community center in Novi Sad and the digital community center on the platform Gather.town. Besides that, we offer free psychological counseling for LGBT+ people and their family members as well as the creation of job opportunities through different courses of action.
Anđela: As someone who works on furthering equality and encouraging inclusion, especially at work, what is the real economic situation of the young LGBT+ people today?
Aleksa: Most of the LGBT+ youth are resilient and smart so they find different ways to provide for themselves. Many of them do not come out at their jobs since research shows that 20 percent of them experience discrimination at their workplace. It can also happen, for example, that the person is not out, but one might simply be discriminated against because of the assumed sexual orientation or gender identity. The most common cases include inappropriate remarks about the community. Also, there are situations where a person is not even considered as a potential employee due to their sexual orientation therefore experiencing a lot of blackmailing and insults which might make a person contemplate suicide. It is important to mention that it is harder for them to elevate their careers compared to cisgender heterosexuals because of the social discrimination they face among their family, in public spaces, and in the virtual world.
Anđela: In the last years, there has been legal protection in many areas. Despite all of that, research still shows low social tolerance for LGBT+. They still face discrimination, violence, and disparagement.
Aleksa: Only a handful of convictions include circumstances of sexual discrimination in the last decade. LGBT people are afraid of coming out due to fear of being rejected by their families, talked down on or fired. In my experience, during the past 4 years, only 10 percent of the violated and discriminated against have turned to legal authorities due to a lack of trust or previous failed results when dealing with these problems. Together with "Da se zna" organization, we work on registering these cases and encouraging youth to fight against injustice. The consequences of remaining silent might be depression, isolation, fear or suicide. There is a specialized police officer in the city through which LGBT+ people can report their issues freely. Our cooperation is improving each year, but there are challenges in finding the perpetrators.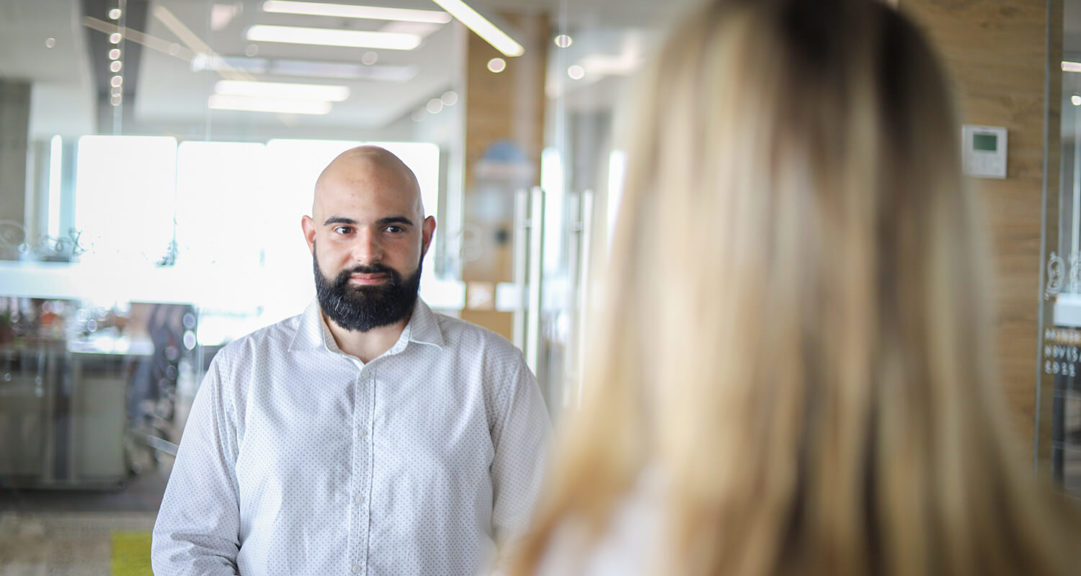 Anđela: Last year, you talked more about which ways companies can contribute to raising awareness, what do you do, as an organization, to improve LGBT+ status?
Aleksa: We are working on a national project called "Radimo zajedno" through which soft skills are emphasized in order to help LGBT+ youth find jobs more easily. Training for employers is provided as well and support for young LGBT+ entrepreneurs is wide. Most importantly, we include social and psychological support both in real life and online. The important segment is also the networking between members themselves and between them and employers.
Anđela: With companies in regard, what are the most productive ways through which the problems of the LGBT+ community can be discussed best and how can they lead to a safe environment, both professionally and psychologically?
Aleksa: It is important to humanize the position of LGBT+ people and remind other colleagues that they are real and present, especially when one might have a family member or a friend belonging to the LGBT+ community. We will continue to encourage companies to keep on creating internal policies which will make the environment safer for everyone, support the employers during the process, and help the employees understand the value and practice of these ideas. Our plan is to support the expansion of work environments which provide support and safety to everyone.
Anđela: Should companies publicly support LGBT+ rights?
Aleksa: We thoroughly understand that some companies worry about their reputation and profit. However, employees working in those exact environments would feel much more appreciated if their identity was acknowledged. Not only them but the customers too. These brave decisions would inspire other companies to do the same and prove their vision is more than profit.
Anđela: We have to touch on the topic of entrepreneurship. Could you tell us more about what it's like to be an LGBT+ entrepreneur? Does this area of work allow LGBT+ members more comfortable conditions?
Aleksa: There are almost no openly queer young entrepreneurs in Serbia. All the reasons I have stated before apply here as well, coming out can lead to job loss and a decline in profit, and that is why they are very careful when starting and conducting their business. We encourage LGBT+ youth to think about setting up their own business and offer support along the way. Also, it is very important to provide parallel psychosocial support as they face many challenges regarding the market being primarily heteronormative and discriminating.
Anđela: In the end, I would also like to refer to Saša's interview, where he mentioned gender and age discrimination. How important is it to shed light on all marginalized groups?
Aleksa: 'Nobody's free until everybody's free.' It is important to take care of all the members of our community, especially of those who experience hatred in any shape or form. Society has been more protective of some marginalized groups than others. We, from the group ''Izađi'', strongly believe that allowing discriminated people to express themselves freely and bringing profound changes to the different sectors of society can lead to a more inclusive society where the dignity and welfare of each individual will be of supreme importance.
Thank you, Aleksa, for making the conversation about this extremely important topic happen. We are grateful for the opportunity to fight together for a more inclusive society and make changes bit by bit. That is our responsibility - as individuals and companies. It is a responsibility that we gladly accept.