Life At Vega IT
21-day challenge: We Did It!
Author: Bojana Savanović
Categories: Internal, workers, worker success
Date 23-Feb-2021
4 minutes to read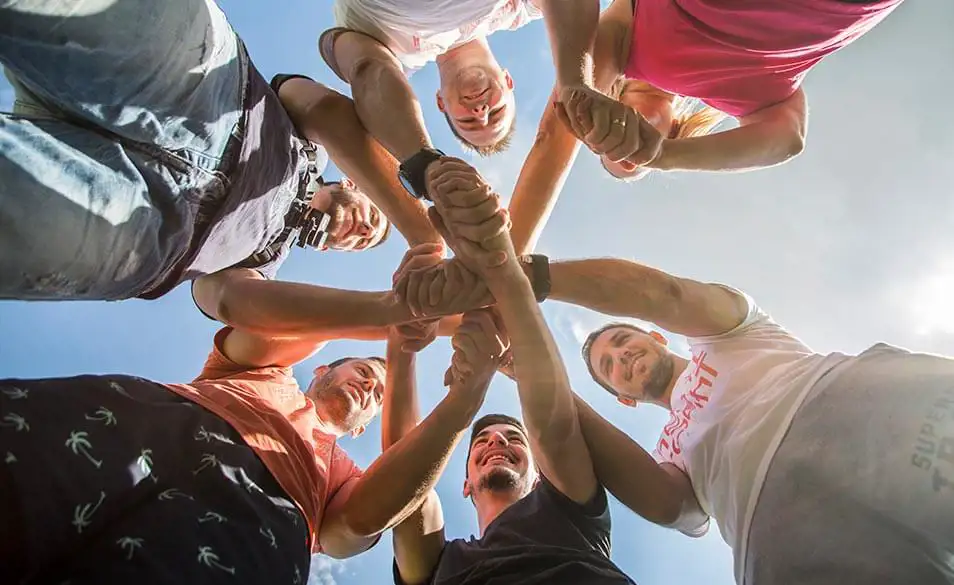 What do you do when you need something to move you and when you feel you need a change?
We organise a 21-day challenge and it's our February tradition.
Before we share the results we made this year, let's recall how we define the challenge.
What Is the 21-Day Challenge?
Our 21-day challenge is based on Maxwell Maltz's theory which says that anyone can build a habit if they keep doing the same tasks for 21 days.
The first step for our colleagues was to decide what thing they want to change in their life and write it down, so they can follow the progress during the process and support each other.
What Challenges Were on This Year's List?
There were a lot of interesting challenges on the list like give up smoking, stop eating sweets, stop drinking coffee, start exercising, run for 55 km and read books. And some of our colleagues set more than one challenge!

Tips & Tricks on How to Beat More Challenges at the Same Time
Maja Božić set three challenges for herself: exercise 18 times, read 2 books a week and eat healthy food.
What was the result? She slayed it! :)
She exercised 19 times, read 7 books and avoided eating sweets even at her daughter's birthday party. We couldn't help but ask her for some tips.
Maja: "I always wanted to get up earlier, read at least a book a week, exercise nearly every day and have healthy food habits. Last month I was so good at making excuses, so I saw the 21-day challenge as the perfect time to finally get started.
Here are some tips on how to tackle more challenges at the same time
Wake up early - First, I started getting up at 6 a.m. instead of 6.30 a.m and now I get up at 5 a.m. every day. I heard it is easier to start with this change in spring when the sun rises earlier. Also, I read somewhere that you can set the clock one hour earlier before you plan to wake up, so that it would be easier for you to get up when the alarm rings. Getting up earlier helped me read 2 books a week.


Schedule your training sessions in advance -  When it comes to exercising, I scheduled a personal training session with the trainer, which encouraged me not to skip on my training sessions."
Maja also said that the most difficult challenge for her was how to start eating healthier food, because she loves popcorn, cheese and good wine.
For her, sweets weren't a problem. However, this was our colleague Kosta Kuprešak's biggest struggle.
Strategies for Avoiding Sweets by Kosta Kuprešak
Kosta: "My struggle with sweets has been going on for a long time, so I've decided that now is the time to fight this enemy. I had a feeling that I'm on the test and suddenly sweets were everywhere:
Grocery shopping - sweets were all around and calling me. But I managed to resist my cravings!


Avoid temptations - After the first week, Saša shared that there were cakes waiting for us in the kitchen. My strategy was to completely avoid them, and it worked.


Distract your mind - But, the enemy never sleeps. Just two days later, there were sweet rolls in the canteen. This time, my strategy was to eat enough meat rolls, so that I don't even think about the sweet ones.


Avoid situations that trigger your bad behaviour - The enemy was persistent. When I went to see my parents, my mom made my favourite cake and my dad encouraged me with these words: "Try it, they won't know." I used my diplomatic skills to avoid this setup.
Then I finally failed, but in my dream! On the 18th day of the challenge, I dreamt about eating sweets. I was so happy when I woke up and realised that I didn't fail just three days before the ending. After completing the 21-day challenge, I can say that I beat myself!
I will eat sweets, but not as much as I used to and now I know I can do it. :)"
21-day Challenge from Miloš Roknić's Point of View
On the other hand, there is a colleague for whom the challenge wasn't challenging at all.
During one of the previous challenges, Miloš learnt that he can break old habits for good. It has been two years since he stopped smoking. What was his challenge this time? Miloš decided to quit drinking coffee for 21 days.
Miloš: "I've heard that avoiding coffee has many benefits like better sleep, having more energy during the day and I've decided to test that.
I started drinking coffee at high school and never stopped before this challenge. On average I used to drink two strong black coffees a day. I was surprised because the challenge wasn't as hard as I had expected. However I didn't recognise any of the mentioned benefits, so my conclusion is to keep my previous habit." :)
Whose Challenge Has Transformed into Routine?
Our colleague Dragana Krstić challenged herself to get back to exercising and stop consuming sweets. Dragana believes that she didn't just meet the challenge, but that she also developed a new routine.
Dragana: "Participating in this challenge definitely helped me develop some new and healthier habits. I have to admit that there were some tough moments in the middle of the challenge but seeing how my other colleagues are devoted to accomplishing their goals only pushed me to go forward.
Now I feel that this was just the beginning. I'm definitely going to stick to my training routine and push myself even more."
Are We Ready for the Next Challenge?
We should challenge ourselves every day, but taking part in the team challenge have some advantages:
You can be inspired and inspire others
Your team's support and energy can push you through the finish line
You can exchange experiences and tips with colleagues who chose the same or similar challenge like you
It is easier to make the first step together, as a team
We are happy to congratulate our colleagues on achieving their initial goals. They've shown incredible determination and perseverance in creating new and healthier habits.
Also, we are proud of all the colleagues who took part in this challenge and showed how important it is to have the strong will to create new habits.
We did it together one more time! :)