Corporate Social Responsibility
Supporting Knowledge Phase #3: Let's Join Our Forces for High School Students
Anđela Arsić
Categories: Corporate Social Responsibility
Date 07-Apr-2022
2 minutes to read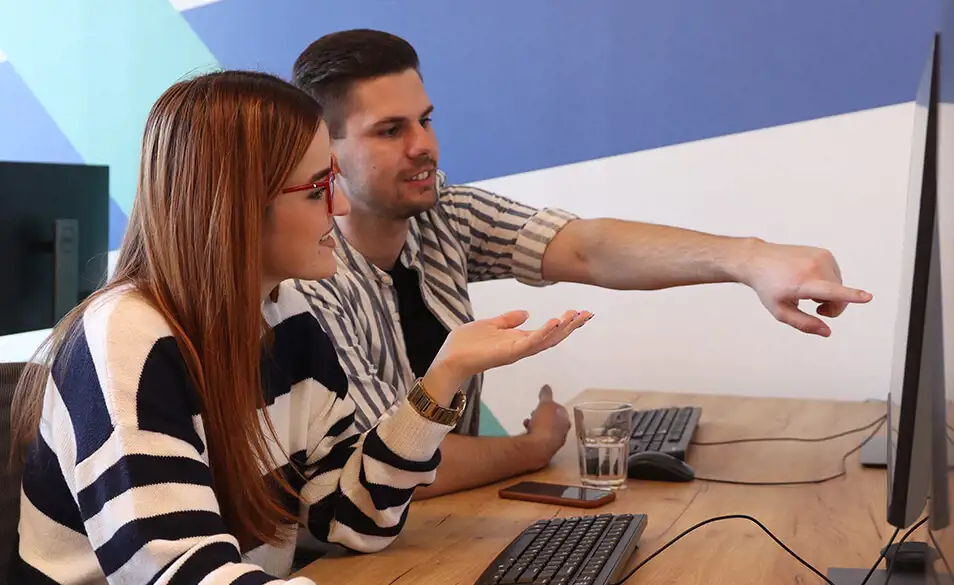 What a great and exciting journey we have had! Voting week is over and the number of votes once again exceeded all of our expectations. More than 15,000 votes led us to a list of priorities that now looks like this:
1. Grammar School "Svetozar Miletić" - Novi Sad
2. School of Electrical Engineering and Civil Engineering "Nikola Tesla" - Zrenjanin
3. Grammar School "Jovan Jovanović Zmaj" - Novi Sad
4. Medical School "7. April" - Novi Sad
5. Secondary Driving School "Pinki" - Novi Sad
6. Zrenjanin Grammar School - Zrenjanin
7. Grammar School "Laza Kostić" - Novi Sad
8. Grammar School "9. Maj" - Niš
9. Secondary School of Electrical Engineering "Nikola Tesla" - Niš
10. Secondary School of Agriculture - Zrenjanin
11. Grammar School "Bora Stanković" - Niš

We have nothing left but to say a big THANK YOU to everyone who has voted! Now is the time to join our forces again and make sure that as many schools as possible get new computers.
Together for High School Students!
Helen Keller once said "Alone we can do so little, together we can do so much." – and we couldn't agree more.
To be able to collect as many computers as possible,, we invite all companies and individuals to join us in in the third phase of the "Support Knowledge" campaign to help us achieve this goal.
Because, by investing in development and education of young people we invest in a better future.
How can you join the campaign?
If you want to help in further digitization of teaching processes, join us by FILLING THE FORM ON THIS LINK. Every company or individual who wants to donate can apply starting from now until the 10th of May.
We hope that once again we'll prove that together we can achieve more!
If you have any questions or suggestions, feel free to contact us at podrziznanje@vegait.rs. We look forward to hearing from you!
*Unfortunately, due to technical irregularities regarding the voting, we had to disqualify the Electrical Engineering School "Mihajlo Pupin" from Novi Sad. We are aware that the students in this school equally deserve the right equipment that would further contribute to the quality of teaching, so we hope that we will be able to help them in the future.