Corporate Social Responsibility
GreenIT 0.2: Make Kindergartens Greener
Bojana Savanović
Categories: Corporate Social Responsibility
Date 04-Oct-2021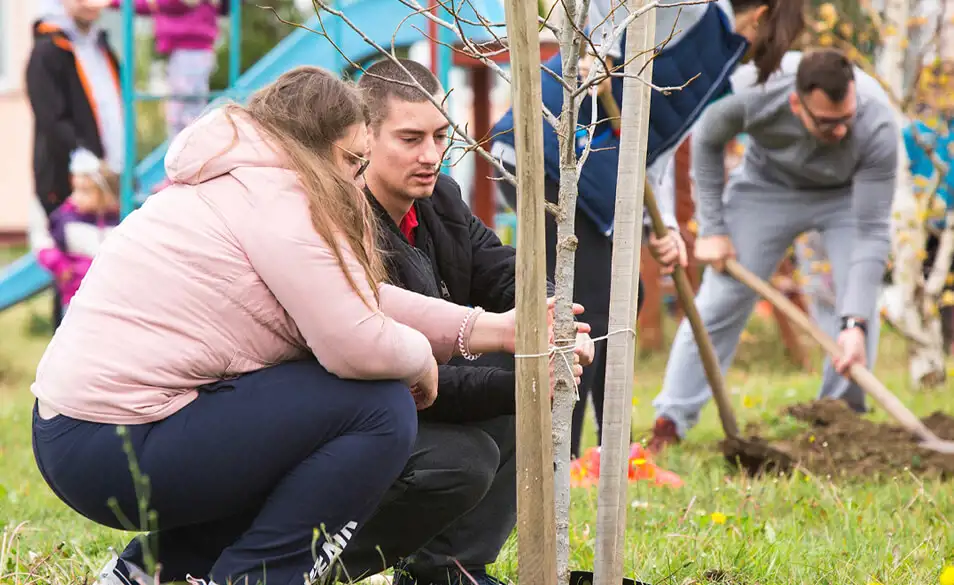 Right after the first Green IT action, we knew that it won't be the last. That's why we are super excited to announce that GreenIT is back!
What Is the GreenIT Project About?
Two years ago, together with EkoKurir, we started a project called GreenIT aiming to raise awareness about the importance of planting trees, and a part of the project was to do the planting ourselves.
Looking into the city's regulations, we found out that the only public areas where we can volunteer to donate and plant trees are schools, hospitals and kindergartens.
So, our first GreenIT project was to create a stunning oasis for the students of the Marija Trandafil elementary school which had a large outdoor space and barely any vegetation. This year, we decided it's time to do the same for kindergartens!!
How Did We Choose Kindergartens?
In the previous phases of GreenIT 0.2, we asked the citizens of Novi Sad to nominate the kindergartens whose outdoor spaces should go greener. In the next phase, we invited our citizens to vote on our social media, and help us determine the priorities:
1. "Kolibri" at Banatić
2. "Vendi" at Novo naselje
3. "Bambi" at Salajka
4. "Čigra" in Petrovaradin
5. "Maslačak" at Liman 3
6. "Veverica" at Podbara
7. "Čuperak" at Rotkvarija
8. "Različak" at Liman 3
9. "Guliver" at Novo naselje
10. "Švrća" at Telep
11. "Kalimero" at Liman 2
12. "Veseli vrtić" at Liman 1
13. "Cvrčak i mrav" at Detelinara
14. "Cvrčak" in Petrovaradin
15. "Veseli vozić" at Avijatičarsko naselje
This time, our goal is to plant trees in multiple locations. How many kindergartens can we cover? It all depends on the number of companies that decide to join us!
* The institution "Radosno Detinjstvo", which is in charge of public kindergartens in Novi Sad, is going to confirm which kindergartens will go green.
** Vega IT and Eko Kurir claim rights to include an additional kindergarten whose surrounding area is not green enough.
Let's Go Green Together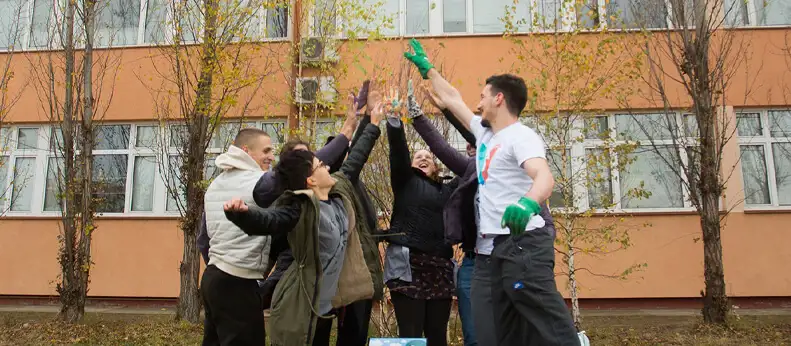 GreenIT 0.2: Make Kindergartens Greener
Starting from today until October 25th, we invite all the companies from Novi Sad to join our green cause and help us plant trees according to the prepared plan.
If you like the idea of making the city greener and kids happier, join us by FILLING THE FORM ON THIS LINK.
Each company will have a dedicated person or people who will assist and guide team members on how to properly plant trees in order to ensure that saplings grow healthy and serve their purpose.
On November the 6th, we will join our forces and start landscaping of kindergarten yards.
Prior to the event date, we will share with you more information about the planting day, and the detailed schedule.
How Can Your Team Take Part in GreenIT?
Together we achieve more, so our idea is to invite our local community to join us in this socially responsible project.
Each team/company at GreenIT can choose between three packages:
Three saplings cost 25.000 RSD
Five saplings cost 40.000 RSD
Ten saplings cost 70.000 RSD
Every package includes: saplings of different species and sizes, planting soil, planting equipment, food and beverages, and a dedicated planting professional to help and advise.
Be the change you want to see in the world!
We would be happy to answer any questions or suggestions you may have, so don't hesitate to reach us at greenit@vegait.rs, or via our social media profiles.