Corporate Social Responsibility
Code For a Cause 5: IT Companies, Are You Ready to Make a Change?
Uroš Gostović
Categories: Corporate Social Responsibility
Date 14-Jul-2022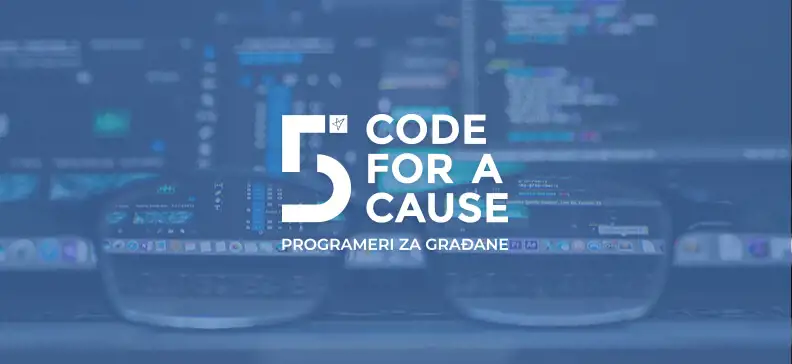 Two weeks ago, the second phase of our "Code For a Cause" campaign was finalized with an exciting public voting. Over 23 ideas received thousand votes of support from their local communities to help us create the list of priorities:
We would like to thank everyone for voting, and the overwhelming support and positive comments we have received so far. However, this is just the beginning!
Who Can Join Us in the Phase #3?
Ever since we started our campaign, our goal has been to reach as many non-profit organizations as we can and support them. When our campaign "Code For A Cause" first launched in 2017, it was focused mainly on the organisations from Novi Sad. However, over the years, we have expanded our reach, launched our campaign across country and invited IT companies to join our cause.
This year we need your help once again. We invite all the IT companies and developers (individuals) from across the country to help us support non-profit organisations and their ideas. Together we can achieve so much more and give contribution to the advancement of local communities across Serbia.
If you are ready to make a difference and create software solutions that will support the ideas from our list of priorities, fill out THIS FORM until the 16th of September. All of the solutions will be developed during our 48-hour Hackathon in October.
What Are the Next Steps After You Join Us?
You can become part of our campaign as an individual engineer or as an IT company.
If you apply as an individual, we will assign you to one of the teams, based on your experience and tech stack.
If you are applying as an IT company, you will be able to create your own team/teams consisting of your colleagues. Based on your previous experience and preferences we will assign you to project/projects which are the best fit for you.
Sounds interesting? Sign up and let's work on further development of our local communities!
Key Things To Remember about Our Hackathon
Before we get to our Hackathon, we will organize a meetup to help all of the participants get to know each other and discuss their plans before the 48-hours of coding starts. This will also be the final step in the preparation for the final event, which will be organized from the 14th until the 16th of October.
It's up to you to choose whether you want to join us live during the Hackathon in our office spaces, work from home, or your own office space. Our main goal is to develop software solutions which will have an impact on the local communities in our country. So if you are up for a challenge, fill out THIS FORM and we will contact you.
If you have any questions or doubts, feel free to contact us at cfac@vegait.rs.