Business Insights
Understanding different Salesforce report types
Jovica Turcinovic
Categories: Business Insights
Date 09-Nov-2023
6 minutes to read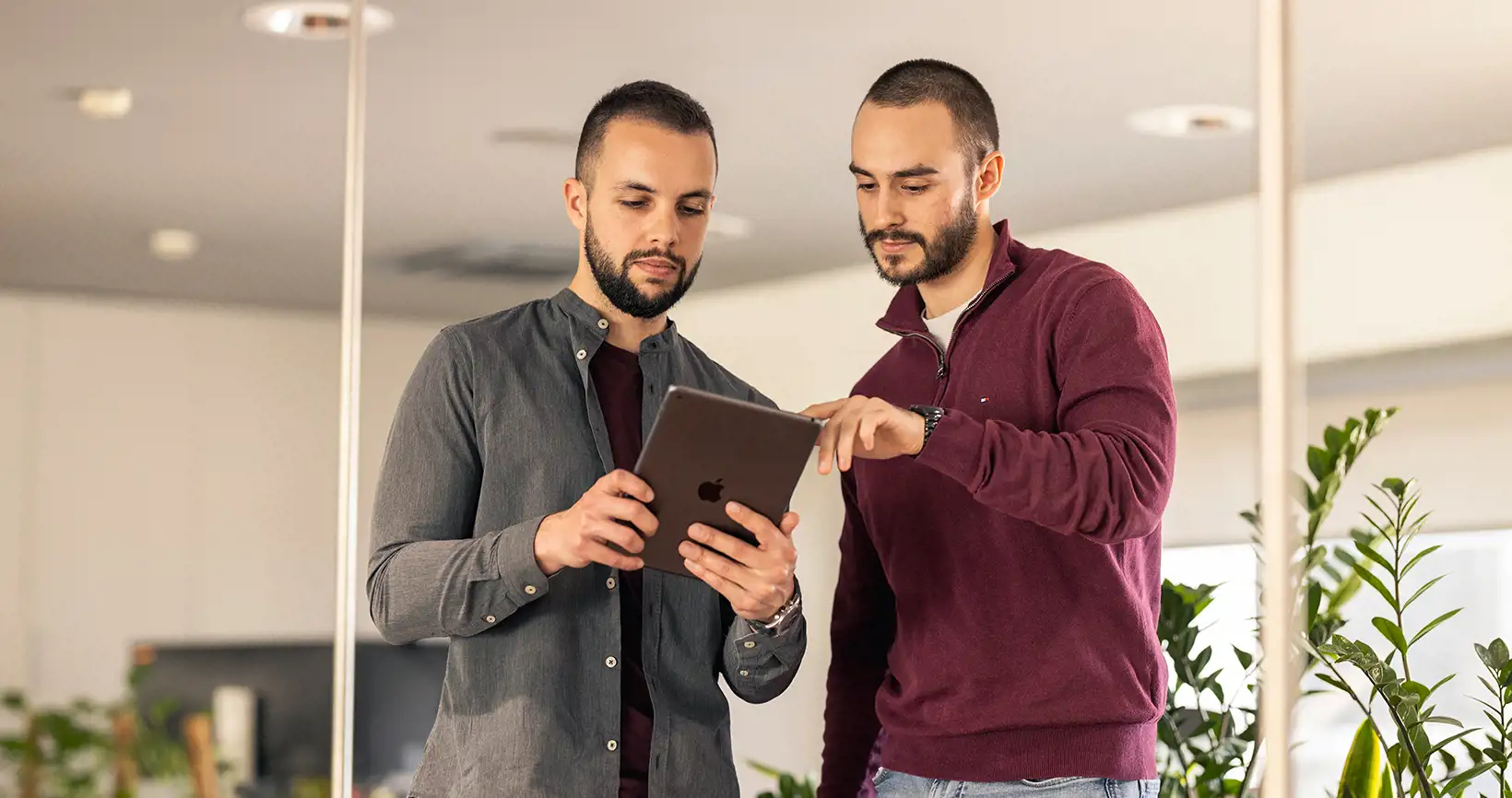 Salesforce reporting has become an essential part of the sales cycle, as well as critical business processes. Sales teams, marketing teams, customer support and service, and even finance teams can use Salesforce reports to visualize the information and trends that drive better decisions.
However, leveraging Salesforce reports to their greatest advantage can be a challenge for departments that already have a considerable amount of responsibilities on their plates. To facilitate essential workflows in the sales cycle, organizations must assemble the right team and choose the right Salesforce partner that can unlock the full potential of Salesforce's reports.
Salesforce project managers must increase their knowledge of Salesforce's reporting features to effectively leverage data for better business decisions — or incur a heavy opportunity cost. When teams understand different Salesforce report types, they can glean better, more accurate insights on sales cycle data and take consumer relationships (and, as a result, successful conversions) to the next level.
Why are Salesforce reports important?
Salesforce reports are a helpful tool for visualizing data throughout the sales cycle. They help teams process — using hard numbers — how successfully business goals and objectives are being met.
It's essential here to distinguish between Salesforce report types ant object record types. Though they sound similar, they have distinct functions:
Report Types: Determine what records you can see in a report. These help give a broad overview of data suitable for various business needs.
Object Record Types: Affect of individual data items are shown. These are more detailed categories, focusing on the specifics of data presentation.
What determines choosing the right report type? Solidifying your team's specific goals and needs. That means it's critical for users to identify which features of each type will benefit them most.
The main Salesforce report types
There are two major types of Salesforce reports: standard and custom.
Standard reports are immediately available in the Salesforce application. These reports can handle most daily reporting tasks and needs. Some examples of standard report types include:
Accounts: These reports hold information on all an organization's accounts.
Contacts & Accounts: These reports contain data on all an organization's accounts and contacts associated with those accounts.
Accounts with Partners: These reports hold information on partner accounts.
Opportunities: These reports detail the number of opportunities for sales available.
Opportunities with Products: These reports display how many products are sold under each opportunity.
Meanwhile, customer reports are reports that Salesforce users can design themselves to fill more niche, specific needs. While customer reports can be helpful, users should keep in mind that when they create custom report types, they will need to enter values for specific inputs themselves. These inputs include:
Primary Object
Report Type Label
Report Type Name
Description
Beyond these inputs, users can define custom fields and relationships between objects to fine-tune their report's structure. That's where the major strength of customization comes into play, as they allows for greater flexibility than standard reports. Users can, for example, add custom fields to display hyper-specific information or even link related data fields to clarify their relationship — such as connecting opportunities to accounts.
Salesforce report type formats
Salesforce report types come in several different formats that all display data differently. One particular format will likely provide a view that's more fruitful for a user than the others. Which format that is depends upon the specific needs of the user's work and goals.
The different formats include:
Tabular: This is the simplest type of report view. They are essentially spreadsheets displaying records in each row — which makes them the best view for users who simply want to export reports that are
Summary: The summary view allows users to group records based on particular conditions, which allows them to see subtotals and report charts. This view is best for dashboard creation which presents a more comprehensive view of sales cycle data.
Matrix: Users can group records by row and by column in this view. It results in a more detailed report that can support report charts, dashboards, bucket fields, and formulas. This type of format is particularly helpful for users looking for correlative data.
Joined reports: This view contains multiple blocks of data that are customizable based on the user's selected filter conditions. A joined report allows for the combination of different types in each block, which can give users a more comprehensive view of their data.
Challenges with Salesforce reports
Although Salesforce reporting can streamline and facilitate essential business functions, the particularities of its features can make it difficult to set up, manage, and maintain. These issues can present some significant challenges for users.
The most common obstacles users typically face when utilizing Salesforce reports include:
Missing information. It can be difficult to keep track of every event in a sales cycle. As a result, Salesforce reports might be missing critical information about a customer's status in the pipeline — which ultimately leads to an inaccurate view of that consumer's likelihood of converting.
Contextless reports. Data is difficult to use without context. For example, a report on successful conversions might be useful in getting a numerical count on sales, but it doesn't help sales teams repeat that success if it isn't connected to the right marketing data/data on the buyer's journey.
Difficulties with access. Even if sales teams track and transfer data into the right types of reports, it can be challenging to find those reports after the fact. Reports need to be readily accessible in order to facilitate productivity, optimize time management, and close deals.
What lies at the root of these challenges? Simply put a lack of resources and experience. While Salesforce reporting can be a significantly helpful tool across departments, leveraging reports to their full potential (or even full functionality) requires a level of free time and Salesforce knowledge that most teams — who already have a lot on their plates — cannot manifest out of thin air.
That's why it's essential for organizations to identify the right Salesforce partner who can provide the support and guidance needed to optimize the benefits of using Salesforce reports.
How a software development partner can help
The right software development partner can streamline, organize, and facilitate Salesforce reporting. While Salesforce is a useful tool for sales teams across industries, it requires a level of on-the-ground experience and expertise to make the most of its features.
Organizations can leverage Salesforce partner services to:
Build Salesforce solutions from scratch.
Take over and manage existing projects.
Provide support for and enhance existing projects.
Outsourcing Salesforce duties to a partner can also help teams combat issues with resource strain and prioritization by delegating out select Salesforce duties and freeing sales to do what they do best — close deals. Equipped with the right partner, any department can overcome Salesforce knowledge gaps by providing organizations with a seasoned team of Salesforce experts who already know how to leverage this tool to its greatest potential.
Additional context with advanced analytics tools
It's worth mentioning that default Salesforce reporting tools cannot fulfill all client needs. As such, organizations should find the right partner that can help them leverage advanced analytics tools.
Beyond just managing Salesforce, the right software development partner can assess whether your organization could benefit from tools like Tableau — or other Business Intelligence (BI) solutions. These tools provide deeper insights, more sophisticated data visualizations, and a higher level of customization in reporting than what is typically achievable with standard Salesforce report types.
A knowledgeable software partner can determine the best fit for your organization's unique business context, ensuring that you both collect valuable data and translate it into actionable business intelligence — empowering better decision-making and unlocking new opportunities for growth and efficiency.
Finding the right partner for Salesforce report success
Salesforce is a major asset for organizations aiming to take data analysis and consumer relations to the next level. However, to get a true competitive advantage from Salesforce, users must know how to leverage Salesforce's features to fulfill specific business needs.
At Vega IT, our team of experts can provide your organization with the knowledge it needs to take full advantage of the benefits that Salesforce offers. Read more about how our Salesforce services can bring your projects to life.