Business Insights
Unlock your business potential: A brief overview of salesforce outsourcing
Jovica Turcinovic
Categories: Business Insights
Date 08-Nov-2023
4 minutes to read
Harnessing the power of Salesforce allows businesses to optimize their operations and enhance their customer relationships, creating a win-win situation for both efficiency and client satisfaction.
Since managing customer relationships is crucial for any organization or business, Salesforce outsourcing has become a game-changer for companies looking to enhance and optimize their CRM capabilities.
Salesforce outsourcing provides organizations with access to experienced Salesforce experts with specialized industry knowledge and expertise without putting additional burden on in-house teams. With outsourcing, organizations can enhance their CRM capabilities and improve their customer relationships.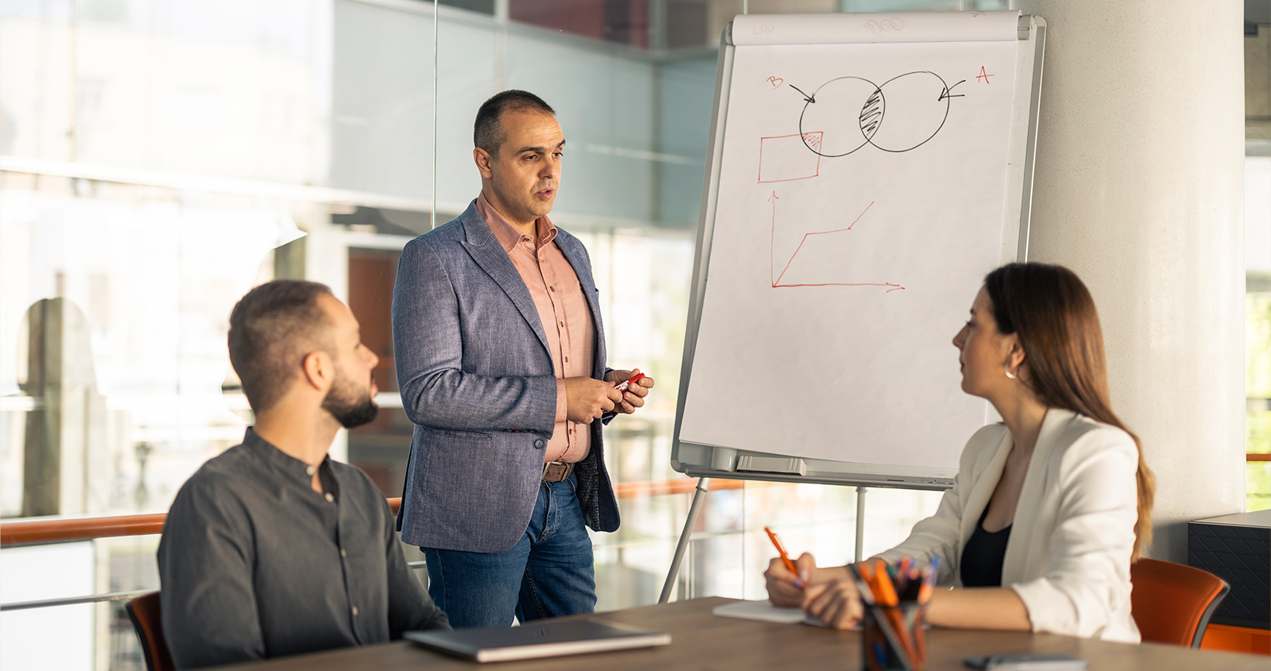 What is salesforce outsourcing?
Salesforce outsourcing is the strategic practice of enlisting external Salesforce experts to manage, develop, or enhance an organization's Salesforce implementation; this allows businesses to leverage specialized skills and experience without hiring specialized staff in-house.
This approach provides cost-effective, flexible solutions for optimizing Salesforce capabilities and meeting specific CRM goals. Salesforce outsourcing delivers services like:
CRM implementation: Setting up and configuring a customer relationship management system to meet the specific needs and requirements of a business.
Customization: Modifying and tailoring software or systems to align with unique user preferences or business needs.
AppExchange app development: Creating and designing applications that can be integrated into Salesforce's AppExchange marketplace, providing additional functionality and features for Salesforce users
Salesforce outsourcing: 5 benefits
Salesforce outsourcing is a dynamic solution that empowers organizations to streamline operations, enhance their CRM efficiency, and enjoy various benefits.
Salesforce outsourcing:
Reduces costs: Outsourcing Salesforce tasks is often more cost-effective than hiring in-house staff, as it minimizes long-term commitments and associated overhead expenses.
Saves employees' time: By delegating Salesforce-related responsibilities to external experts, in-house teams can save valuable time redirected towards core business functions and strategic initiatives.
Speeds up time to market: Salesforce outsourcing enables organizations to expedite project timelines and product launches, ensuring they reach the market faster and stay competitive.
Provides specialized expertise: Outsourcing partners offer access to certified Salesforce professionals with specialized skills and industry-specific knowledge, elevating the quality of CRM solutions and support.
Meets business goals: With a team of experts, businesses can better align their Salesforce strategy with their specific goals, ensuring the CRM system catalyzes success.
3 Types of Salesforce outsourcing services
Salesforce outsourcing services offer a range of options to help businesses leverage the power of Salesforce and enhance their operations and customer relationships, like:
Custom Salesforce outsourcing: Tailored to an organization's specific needs, custom outsourcing solutions can range from developing unique Salesforce applications to creating customized workflows, ensuring that the CRM system aligns perfectly with the company's processes and goals.
Administrative Salesforce outsourcing: Administrative outsourcing services provide companies with certified Salesforce administrators who can efficiently manage and maintain their CRM systems, allowing in-house teams to focus on core tasks while ensuring the Salesforce platform runs smoothly and remains up to date.
Consultant Salesforce outsourcing: Salesforce consultant services bring in experienced advisors who offer strategic guidance, optimization recommendations, and best practices to enhance CRM implementation. These experts can help businesses maximize their Salesforce investment, resulting in better customer relationships and increased operational efficiency.
Real-world application: Salesforce outsourcing for a global email marketing campaign
A global coffee and tea company partnered with Vega IT, a Salesforce consultant, to improve their data management and marketing strategies. The Vega IT team consisted of five Salesforce developers and Marketing Cloud consultants.
The project involved managing a subscriber database, ensuring GDPR compliance, and conducting email campaigns to obtain subscribers' consent for future communications.
The challenge:
In May 2018, the enforcement of the General Data Protection Regulation (GDPR) became mandatory to provide stronger regulations for data privacy and to create a level playing field for all businesses operating in the EU. To comply with these new regulations, the client needed to update their database to ensure compliance with GDPR for the storage of subscriber information.
The goal:
The client aimed to comply with GDPR by updating their subscriber database, verifying consent for future offers and campaigns, and reaching a target of 7 million subscribers.
The solution:
Partnering with Vega IT provided the needed expertise in Salesforce Marketing Cloud and Salesforce.
This expertise helped the client send targeted email campaigns to meet client-set KPIs. Additionally, they implemented an IP warmup campaign for various brands and geographic locations while executing a strategic volume send-out to meet GDPR enforcement requirements.
The results:
Partnering with Vega IT helped this company to achieve exceptional results, affirming the value of strategic collaboration and the strength of Salesforce outsourcing with the right team.
The partnership:
Successfully reached subscribers across brands and exceeded consent targets.
Achieved a 98% email reputation score across brands.
Demonstrated experience across multiple industries, including media, non-profit, education, tech, and government.
Vega IT: A true partner for Salesforce outsourcing
Not all Salesforce partners are created equal; a partner like Vega IT has a well-established reputation for being a genuine extension of your team and dedicated to achieving your desired results.
Whether you need to use a few engineers to augment your in-house capabilities or an entire product development team, Vega IT provides the experience in Salesforce needed to bring your project to life.
Check out our Salesforce services page to learn how we can help you with Salesforce outsourcing — and much more.