Life At Vega IT
How Team Building Activities Bring Us Closer Together
Maja Neducic
Categories: Team work
Date 25-Jul-2019
2 minutes to read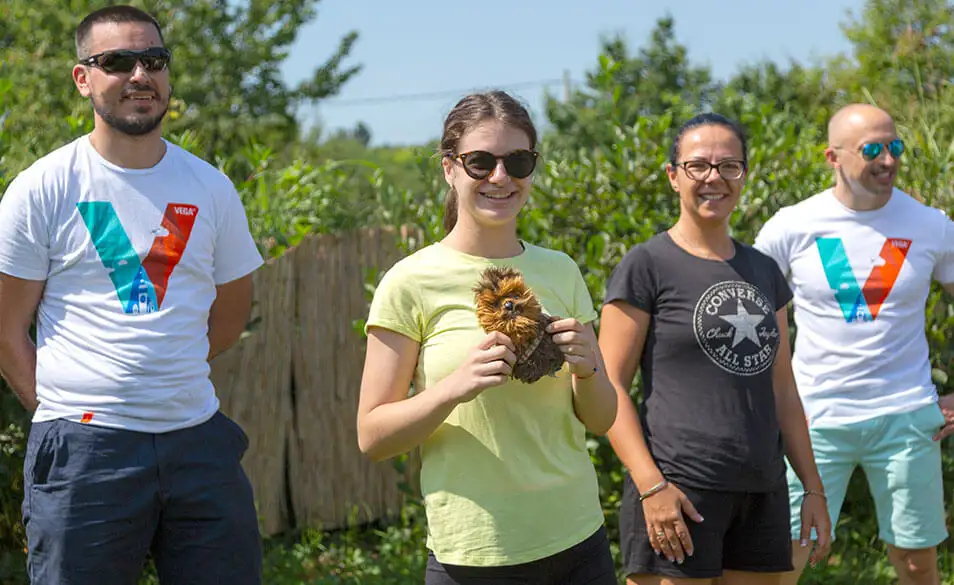 We have been investing a lot of effort into making each of our team building activities different and more interesting than the previous one.  
Each of those activities is in accordance with our values and we look forward to each of them because in this way we encourage team spirit and build even better relationships which contribute to our happiness at work. 
Our colleagues are wonderful and interesting people. Some of them love and really enjoy physical activities, and some of them are more into problem-solving and decision-making activities. Some of them have a team spirit, while others are "poets at heart"; some of them are bohemians while others are gourmets.
For all of them, we wanted to organise a day for relaxing (whatever that means to them:)).
And, this is how "Vegalimpijada" (Vegalympics) was born. 
We rented a country house that suited our needs and requirements perfectly - we had a barbecue, a swimming pool, billiards, but also a competition in eight disciplines. 
While some of the colleagues had an assignment to prepare the best possible barbecue for us, others enjoyed the magic of swimming in the pool or sunbathing, and some of them took the competition very seriously.  
The aim of those eight disciplines was to help our colleagues build better relationships by getting to know each other better as well as through teamwork, group cohesion, great fun and laughter. 
We will try hard to make Vegalympics a tradition.
We will strive towards giving each of our colleagues an opportunity to enjoy the activities immensely - regardless of whether the activities are physical or leisure-time.