Life At Vega IT
21-Day Challenge: Create The Best Version Of Yourself!
Uroš Gostović
Categories: News
Date 01-Feb-2022
2 minutes to read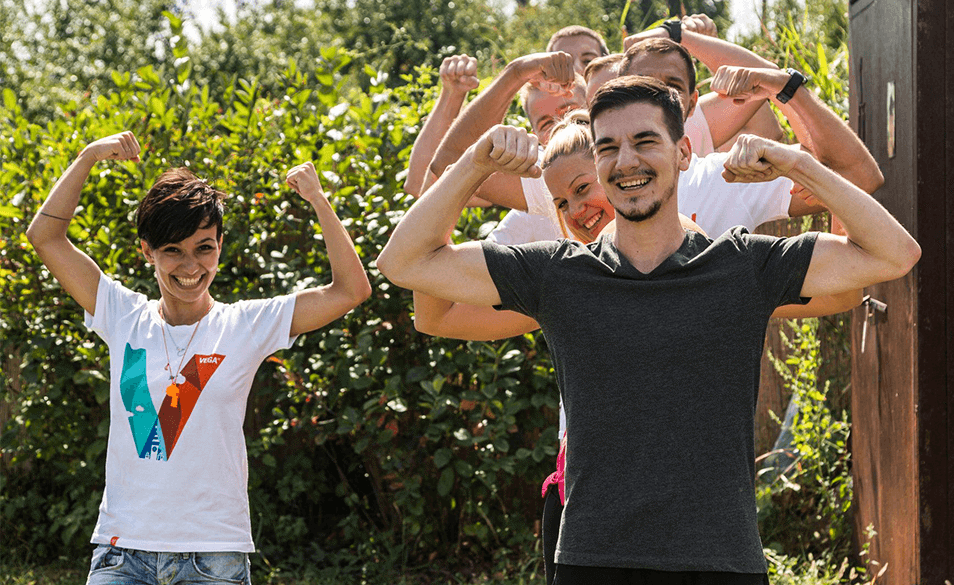 21-Day Challenge: Create The Best Version Of Yourself!
Did you know that your brain makes around 35 000 decisions daily? From hitting that snooze button and deciding which socks you will wear that day to choosing your breakfast and so on. Although they seem irrelevant, all of these activities shape our daily lives, create habits and, ultimately, our routine. :)
So, is there a habit you would like to break and become a better version of yourself? It's time to say goodbye to old habits and join us in our 21-Day Challenge!

Which habit would you like to change?
What Is 21-Day Challenge?
We know that breaking the cycle of old habits can be challenging, especially when you are doing it on your own. This is why a few years ago we decided to organise 21-Day Challenge to create new and positive habits together with our colleagues because we believe that together we can always achieve more. :)
Why Do We Organise This Challenge?
The idea behind this initiative is pretty straightforward. First of all, you need to think about which habit you would like to change. Do you have something in mind? Great!
Okay, breaking this habit and creating a new, better one, is your goal for the next three weeks. How do we achieve our goals? By deconstructing them into steps that will help us achieve them in the next 21 days. So, create a strategy that works for you the best.
One more important thing to remember is that you need to monitor your progress. To help our colleagues track their success, we created a document in which they can write down their goals, steps, and a few milestones to keep them motivated. You can also write your goals a note on your phone, notebook or post it on your work desk. :)

Tracking your progress during the 21-Day Challenge is the key!
Of course, the main thing you need to remember is that you need to HAVE FUN, so invite your friends, co-workers and family to join you on this 21-day journey of creating new habits. The best time to start is not Monday, it is today.
What Are This Year's Challenges?
In the past 5 years, our colleagues were very creative fighting against their challenges. Their goals ranged from coming to work on their bicycle and quitting smoking to not using the elevator but stairs and meal prepping - we have seen a lot of interesting challenges. So during this February, our colleagues decided to:
- Exercise more
- Stop drinking coffee
- Read more books
- Cut down on their sweets
- Wake up before 6 am
- and so many more
It's time to create a better version of ourselves. :)
You too can challenge yourself and join us on this 3-week journey, during which we will break the old habits and work on becoming better versions of ourselves!
Stay tuned! We will share our results at the end of our 21-Day Challenge. :)
Which habit would you like to change? Let us know!