Life At Vega IT
12 Days of Giving: Good Tidings We Bring
Author: Bojana Savanović
Categories: Life At Vega IT
Date 11-Dec-2020
2 minutes to read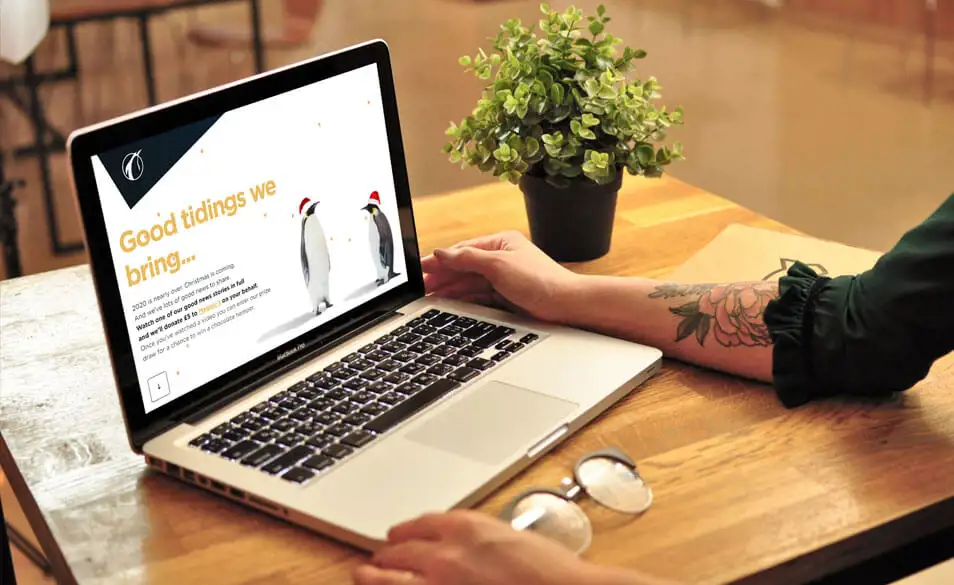 It's December, and once again it's time for the Emperor's Christmas Campaign. We are happy that our partnership with the Emperor agency on this project has become a tradition.
This is the fourth year in a row that we are embracing Christmas spirit together and that we are helping raise awareness of charity work.

Let's Recall Previous Years
During both the first and the second year of our collaboration with Emperor, we developed an application that showcased Emperor's best projects they worked on throughout the year, and invited the public to vote for one of the chosen causes: Shelter, Alzheimer or Cancer Research.
After a successful two years of collaboration, Emperor agency decided to combine the social responsibility and fun in 2019.:) We developed a Winter Wonderland game where £5 was donated to the player's chosen charity for each of their correct answers. Last year our partners' charity foundation supported the causes that were part of the campaign, such as cancer care, children's health and support for people affected by dementia.
What's on the agenda for the end of 2020?
Although this year has been challenging for all of us, there have also been some positive outcomes, which should be mentioned. The Emperor agency decided to show a few new good stories about this year's projects and remind you of the amazing things that have happened.
Inspired and motivated by the cause, we created the website as a place for spreading the Emperor's positive experiences and collecting donations for Emperor Foundation. This time all the donations go to Maggie's - a charity providing free cancer support and information in centres across the UK and online.
What the Emperor's Head of Digital, Cameron Gunn, said about our partnership
"In what's become an annual tradition, Vega IT has once again gone above and beyond in helping us raise money for the Emperor Foundation. Vega IT has brought creativity, intelligence and craft to our Christmas campaign in bringing our project advent calendar to life.

The Emperor Foundation has proudly supported Maggie's as our charity partner for 2020. Maggie's is a charity providing free cancer support in information centres across the UK and online. This cause is very dear to us and one we're proud to partner with.

We can't say enough about Vega's passion and professionalism. Thank you all, on behalf of the entire Emperor team."
How Can You Contribute?
In the following 12 days, for every new good story you watch, you will be donating £1 to the Emperor's donation total!
On the other hand, by entering your email address you will have a chance to win one of the amazing hampers every day. One winner will be contacted by email every day.
We hope that taking part in this project willl bring you fulfilment and joy of Christmas giving, as it did for us.
Enjoy the videos and share good tidings with your friends. :)