Life At Vega IT
Vega IT Career Open House
Maja Bozic
Categories: Events
Date 27-Mar-2017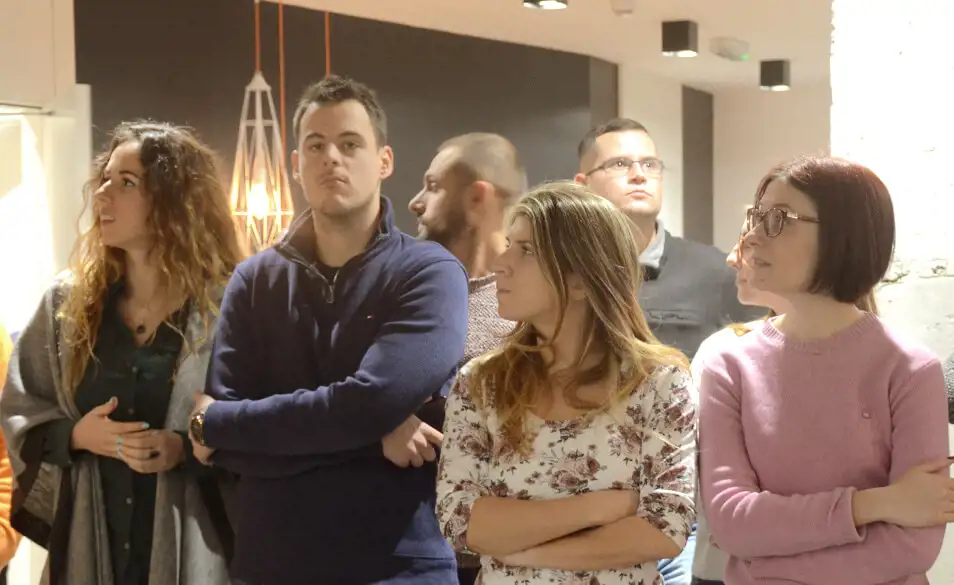 "Everyone you will ever meet knows something you don't".
Last week we spent two days at the KONTEH job fair and we gained some amazing experience in meeting new people.
Tomorrow we are organizing a Career Open House event at 5pm for all the students who won the foosball game at the job fair. In addition to the t-shirts that they won, it will be the perfect opportunity for them to meet each other better.

Vega IT is known as a home for passionate and talented software developers and seeks to find more talents to join our team. With a flat structure, transparency and an excellent culture of learning.
The Career Open House event is an excellent opportunity to learn more about our values, how we are structured (or unstructured), how we work, meet the people who you would be directly working with, and ask as many questions as you may like.
We will start the evening with a brief presentation explaining all the things about Vega IT that we find relevant for passionate developers who are considering a new opportunity. During the Q&A session our colleagues will gladly answer all of the questions which attendees want to find an answer to. There is no unwanted question or the one we put a veto on. We are certainly not perfect but we trust our colleagues to keep improving how we do things and we are very happy to share how we do this. After the Q&A, we would like to get to know more about you. We will have many of our colleagues available for informal conversations over drinks and nibbles.
Agenda
5 - 5.30pm Gathering
5.30 - 5.45pm Intro about Vega IT
5.45 - 6.30pm Lightning talks from our colleagues
6.30 - 7pm Q&A
7pm Socializing
This is just the first of numerous events like this ahead of us. Stay tuned for more news. #LifeAtVegaIT