Go To Life At Vega IT
The most inspiring Act of Kindness May 2018
Life At Vega IT
The most inspiring Act of Kindness May 2018
Date : 14-Jun-2018
4 minute read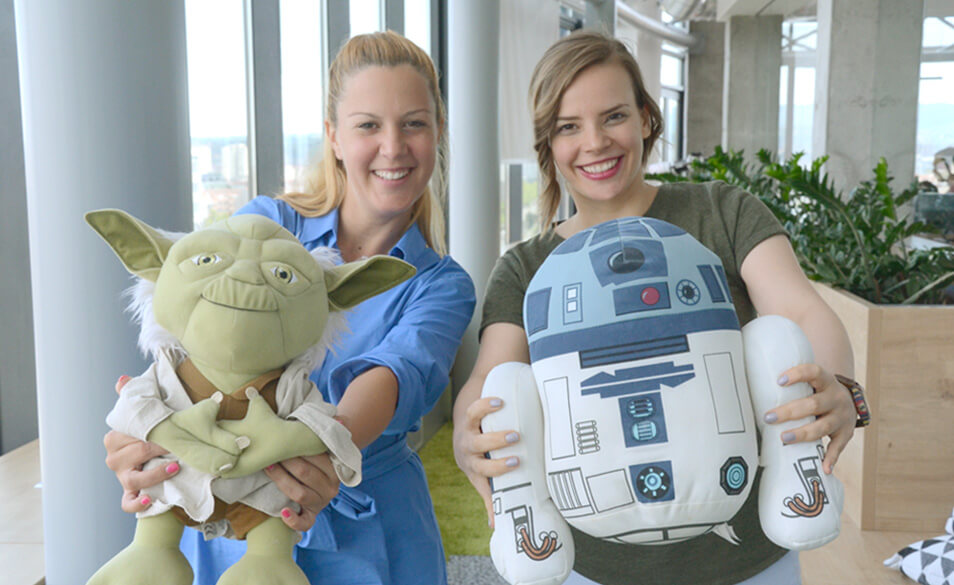 We believe that the good relationship and mutual understanding between colleagues are the driving forces of successful company culture. Here in Vega IT, any time we see a colleague help another colleague or do something nice for them, we like to show them our gratitude. We call this "The most inspiring act of kindness". Our most inspiring act of kindness for the month of May 2018 has one of our colleagues as a nominee: Maja Božić.
On World Earth Day, the 21st of April, we decided to get together and plant a few trees on Fruška Gora, Stražilovo. That day was special for two reasons: we decided to celebrate World Earth Day by doing something good for the environment and we also took this opportunity to celebrate birthdays of two of our colleagues. After amazing few hours of digging and planting trees, we gathered together to enjoy the barbecue. And, then, surprise! Our colleague Maja Božić brought two cakes with the names of two of our colleagues written on them. Suddenly, everybody started singing the Birthday song, laughing and joking around. It was really touchy not only because our colleagues felt special but also because all of us felt how great it is to be a part of the amazing culture called Vega IT.
We still don't know how she managed to hide two cakes from us, nor how she managed to walk through the woods, up the hill, for half an hour with two cakes in her hands:) Our colleague Stanislav Perinović wrote in his nomination: "I think that this generous gesture deserves to be nominated for "the most inspiring act of kindness". I wish to take this opportunity to publicly thank my colleague Maja who, besides being in charge of the whole organization of the event, was kind enough to do something special for us, and make our day!"
Thanks, Maja! You're a true friend and a colleague!