Life At Vega IT
Star...That Makes Others Shine: Our Colleague's Commitment to Help Others Be Better at What They Do
Uroš Gostović
Date 18-Jan-2021
3 minutes to read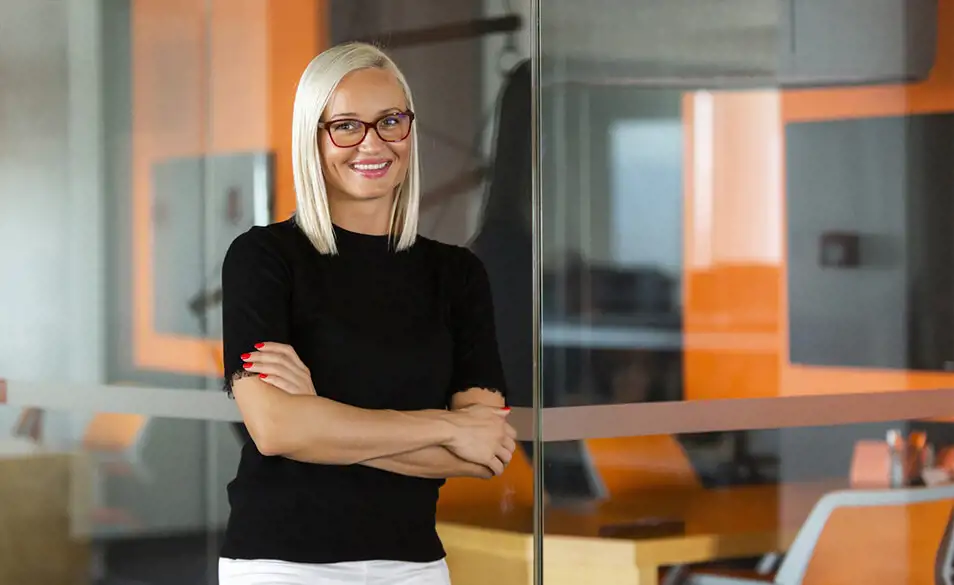 How often do you recognise good deeds and the dedication of your colleagues? We believe that creating a culture where our colleagues support and value each other is the right path to success. By nurturing this kind of support system, where mistakes are not frowned upon, we are encouraging our colleagues to be better at what they do and become the best versions of themselves.
That is why, a few years ago, we started a program at our company called Star...that makes others shine to celebrate our colleagues and show how much we appreciate everything they do.
What our program "Star...that makes others shine" is all about?
Our program was created to encourage our colleagues to show gratitude to individuals at our company who are always making that extra step. From helping a new colleague around our offices, sharing experience and knowledge to directing someone onto the right path, we believe everything counts. All of this creates a positive atmosphere at work which directly impacts our relationships and results.
In the last 12 years, Vega IT has been growing constantly and has now reached 240 employees that support each other and do amazing work on a daily basis. This program allows our colleagues to show how much they value individuals that make others shine brighter.
For someone to become our STAR, he or she needs to be nominated anonymously by a colleague who will have to explain the reasons behind the nomination. Later on, this nomination is evaluated by our culture committee and announced to everyone.
In December, Maja Nedučić shined bright and received a nomination:
I would like to praise my colleague Maja, who has been very kind to me ever since I started working in Vega IT. We always talk openly about things and situations which I go through and she always helps me solve my problems in the best possible way. However, interestingly, I have never felt that our relationship is strictly professional, but that it is also built on a friendly basis.
She stood by me throughout the entire 2020. She was always full of empathy and understanding for every specific problem I came across along the way. Maja was there for me both in good and bad times. We both celebrated those moments, and she encouraged me to keep up the good work and motivated me to be better at what I do.
She tries to help us be better at what we do even when we are not working. She organises workshops at weekends to help us find out more about the techniques that should help us while working with clients and colleagues, but also in our private lives. On top of this, she is full of life, so she makes me laugh and automatically cheers me up every time I see her.
Thanks to Maja, I realised where I make mistakes in treating people and in my attitude towards work. She didn't hurt my feelings in any way, although the feedback I received from her was more direct than any feedback I have ever received in my life.
I would like to praise Maja Nedučić and take this opportunity to thank her for all the good things she has done for me during the previous 2020 and for the time she dedicated to me to help me become better at what I do.
Thank you, Maja, for everything. I am looking forward to our future collaboration!

Maja Nedučić - Our STAR :)
We are really proud of our colleague Maja and all that she is doing to make our company a better workplace for all of us! With you by our side, we can only move forward!
Who would you like to praise for making you become a better person and professional? Who would be your STAR? Show your appreciation, and make your colleagues realise how much their efforts and commitment mean to you!