Life At Vega IT
Pyser Conference: Our point of view
Author: Maja Budinski
Categories: Life At Vega IT
Date 10-Jul-2018
6 minutes to read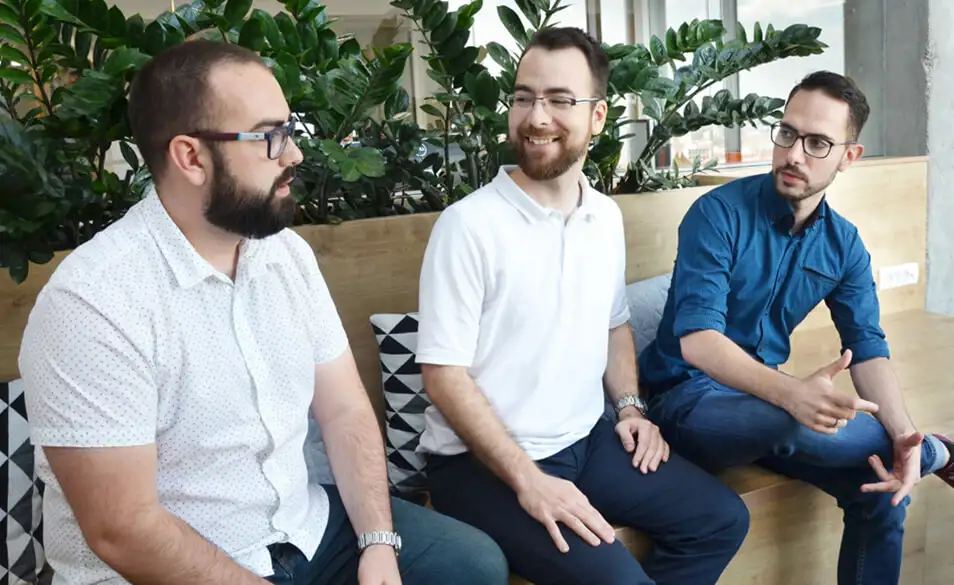 Learning is a lifelong process. It is what keeps us going. It helps us become proficient at what we do and then use our knowledge to create sustainable solutions that will make both our lives and the lives of the people that surround us much easier. Not to mention the legacy that we leave for future generations.
With that in mind, we invest an incredible amount of time in both learning new technologies and new skills as well as taking part in numerous knowledge-sharing events and initiatives like #Tarabica, Craft Conference, the Conference on Happiness at work and others. Two weeks ago, we supported another great event - PySer Conference organized by Python Serbia where our chief people officer Maja Nedučić presented our company culture.
We also had a chat with a few of our colleagues who attended the conference and were eager to share their thoughts.
"Procedural Trees Generation with Python" - Nemanja Stojanović
Milan Todorović: "One of the lectures that really caught my attention was "Procedural Trees Generation with Python" given by Nemanja Stojanović. The most interesting thing about this lecture was revealing the possibilities of Python in computer graphics and things we can do with it. Python is awesome, ultra simple, it has amazing packages and with some graduate mathematics and lots of imagination, you can create great stuff.
You can create procedural trees. But, why stop there! You can even create procedural generated cities! Another thing that distinguishes Python from other programming languages is its performance. It offers a small readable source that can easily be as fast as C. The second option for this kind of things in C++. It takes 10 times more time and 10 times more coding to do the same thing and there is a high chance that at some point, during the development, most of it or all of it will have to be rewritten.
"Python and AWS Lambda - a practical guide" - Ivica Kolenkaš
Nikola Mihalek: "Through his excellent sense of humor, counterexamples, and anecdotes, Ivica has shown that the way we traditionally view Web Services is subject to a significant change. He outlined a major problem of PaaS and SaaS – they are a black box. And, even though older solutions still work, the future may well lie in the cloud functions he talked about during his presentation. The benefits are clear: faster setup, reliable service, a pay-as-you-go model, and most importantly, the ability to tailor the functions we use to our specific needs. These are all great incentives to dive into AWS Lambda, especially as a startup or a small business.
He definitely got me thinking about this technology, and I am anxious to try it out for myself. I would recommend anyone to look into how this technology works and give it a go if it suits their business needs."
"Introduction to neural networks with Keras and Tensorflow" - Nemanja Milosević
Nikola Živković: "Even though it was a bit basic, I really enjoyed the workshop "Introduction to neural networks with Keras and Tensorflow" by Nemanja Milosević. It was a great introduction into the field and Nemanja had some useful tips and tricks to share with us.
Attendees had a chance to learn how artificial neural networks function and what is the math behind it. I was really interested in the math part because I don't get to hear more about it at other workshops. Apart from that, we saw simple samples of code from TensorFlow and Keras in Python which reflected the lecture that we had listened beforehand. All in all, it was one very enjoyable workshop".
Keeping up to date with new technologies and taking part in knowledge sharing initiatives of this kind is what makes us a learning organization. We are fully aware that only by working on our professional development can we improve our services day by day. And, we will continue to do so!
Which lecture at the PySer Conference left the strongest impression on you? Feel free to share your thoughts with us. :)