Life At Vega IT
People Awards 2020: Best of the Best
Uroš Gostović
Date 05-Mar-2021
2 minutes to read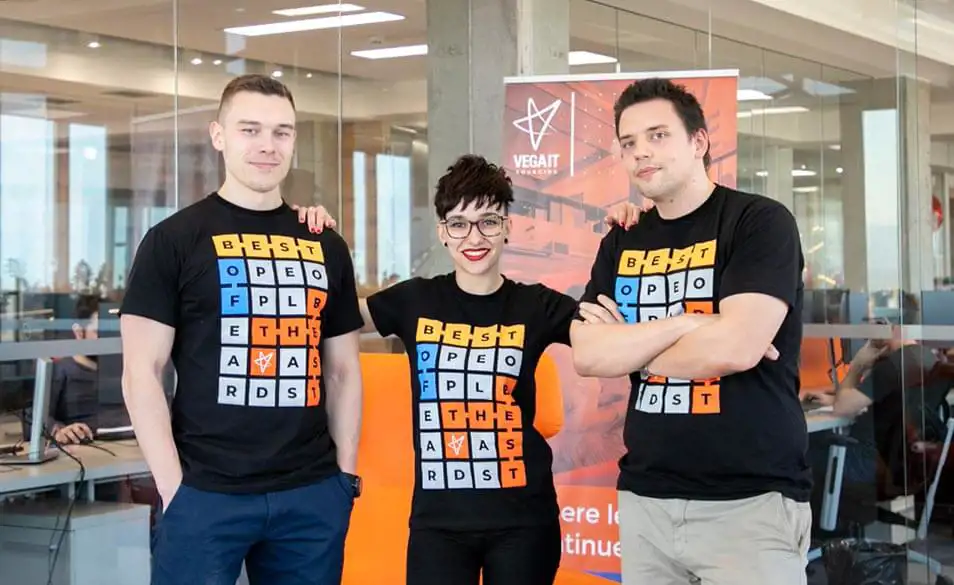 Here at Vega IT, both praise and feedback play a big part of our company culture. This is why a few years ago, we came up with an idea to celebrate our colleagues and award them in different categories: .NET developer, front-end developer, the strongest person in the gym, the best skier, etc.
Even though we already have different programs that recognise our colleagues' achievements, their successes and their good deeds, this January, we decided to spice things up and organise a unique award ceremony - Vega IT People Awards 2020: Best of the Best.
What Is the Story Behind People Awards 2020?
The first thing on our to-do list was to come up with the list of categories (18 to be exact) for which our colleagues could nominate anyone from the company. After the nominations, it was time to cast votes and let our colleagues choose the winners in each of the suggested categories. In our Zoom call, at the end of February, we announced the winners:

Our Best of the Best 2020
The Knowledge Sharing Guru - Miloš Davidović
The Change Creator - Marketing team
The Greatest Contributor - Maja Božić
The Best Teamwork - Marketing team
The Most Inspiring Colleague - Maja Nedučić
The Star Of the Year (the Star that Makes Others Shine) - Maja Nedučić
The Culture Evangelist - Maja Nedučić
The Innovator - Boban Mikšin
The Most Caring Team Player - Maja Nedučić
Positivity Star (always sharing positivity) - Maja Nedučić
The Strongest Colleague in the Gym - Miloš Roknić
The Best Yogi - Stanislav Perinović
The Best Crossfit Athlete - Biljana Golijanin
The Celebrity of the Year - Sebastian Novak
The Colleague of the Year - Stanislav Perinović
The Most Inspiring Kindness Hero - Sebastian Novak
The Best Skier - Isidora Lekić
The Best Snowboarder - Maja Božić

Our Best of the Best 2020
However, this was not the end.
The Marketing team also decided to give a big shout out to all of the colleagues that are working hard on promoting and presenting our company in the best possible way. After last year's recap, we discovered our Vega IT social & website celebrities: Maja Nedučić, Marija Lazarević and Jelena Roksandić.
Congratulations to all of you! You are the BEST of the BEST for 2020.
Your hard work and dedication did not go unnoticed by other colleagues, and, once again you have proven that Vega IT is YOU!
We can't wait to see what great things await us in the future. :)