Life At Vega IT
Leadership Stories by Miroslav Živković: People do not Care about What We Know until They Find Out How Much We Care for Them
Author: Tijana Popov
Categories: Life At Vega IT
Date 27-Aug-2020
3 minutes to read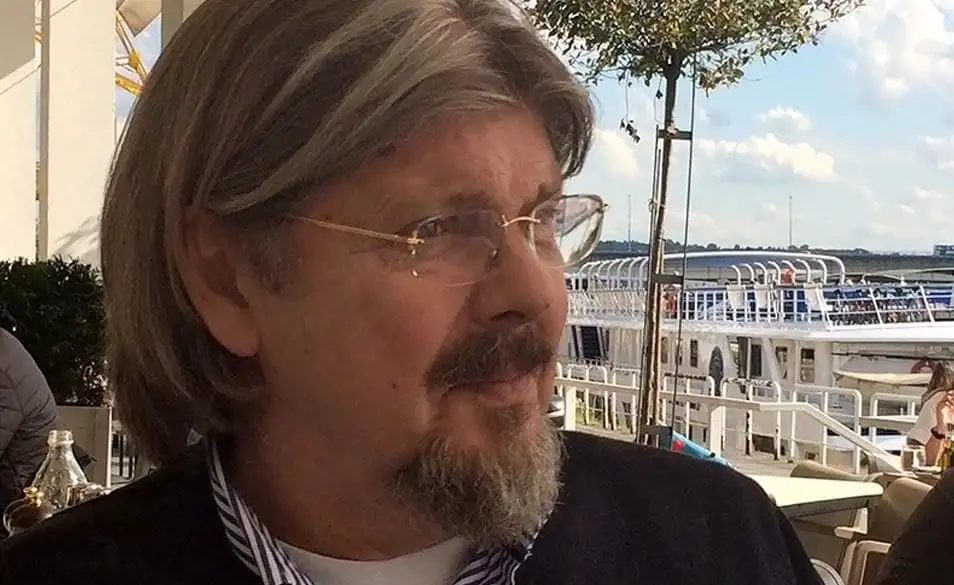 What leadership means to you? Are there any characteristics that most of the leaders have?
During the month of August, we continued to talk with our colleagues about good practices and the literature they would recommend, but we felt like this wasn't enough. ;-)
That's why we turned to Miroslav Živković (better known as Čika Žika), a Partner & Training Director at Methodes, who is a Master Trainer in leadership, communication, motivation and other fields, and asked him to share with us what are, in his opinion, the most important lessons for any leader.

We share with you two of his stories:
Workshop No 9
In one small village, there was a carpenter called RADOJICA who owned WORKSHOP No 8. Everyone knew that he was a good man and an excellent carpenter.
Each morning, he would go to the nearest river, and start his day by meditating.
That morning, when he came to the river, he came across a local "problematic" guy named KOCHA, who was obviously beaten and was seriously injured.
Radojica took Kocha home and started treating his bruises. Eventually, he started teaching him all the things he knew about woodwork. As the time passed by, Kocha became a better and more skillful carpenter. He stopped drinking and getting into fights.
However, one evening Kocha decided to drop by the cafe and see what the situation is like there and then go back home soon. He left the candle lit in the room so that Radojica would not suspect that he was not in the room. One, two, three drinks...and Kocha came back home before dawn.
He came across a burned house and fireman that were still there. There were nothing but bones left from Radojica. This tragedy changed Kocha completely.
He built a new house and a workshop.
He got married and got a son whom he named Radojica. Eventually, he became a better man and excellent carpenter who helps everyone.
Five hundred kilometres away from the Workshop No 8, Radojica built WORKSHOP No 9. He was happy because in the midst of the fire nobody noticed that the bones were not real.
LEADERSHIP IS WHEN YOU GIVE EVERYTHING IN AN EMOTIONAL, INTELLECTUAL, PHYSICAL, AND SPIRITUAL SENSE BECAUSE ONLY THE THINGS YOU HAVE GIVEN ARE YOURS AND WE ARE WORTH ONLY HOW MUCH OTHERS NEED US.
Two Ewers
A man had two ewers which he carried to the spring every day to take some water for his family.
One ewer was complete, and the other one was a little bit cracked. So, one day "the cracked ewer" said to "the complete ewer":
"Our owner is a good man. He cleans us, dries us and keeps us on the shelf. I have a guilty conscience because whenever he carries me a little bit of water leaks from me because I am cracked. I will apologise for that to him tomorrow."
Tomorrow, when he said that to the host, he got the following answer:
"My dear, have you noticed that whenever we are coming back from the spring, I carry you in my right hand. This is because there is a garden bed next to the road with the flowers me and my family enjoy. You are very useful and important to me because you water those flowers through your crack."
LEADERSHIP IS WHEN WE RECOGNISE THE QUALITY, COMPETENCE, EXPERIENCE AND POTENTIAL IN PEOPLE AND WHEN WE DEVELOP THOSE THINGS.
How do you like these stories? Do you agree that people do not care about what we do until they find out how much we care for them?
Last year we had an opportunity to participate in Leadership workshops with Mr Živković where he gave our colleagues a number of tools and methods they can use on a daily basis which made them become better leaders than they are today. Many of them said that this training was the best one they have ever attended.
Our colleagues are already looking forward to the next training with Mr Živković which is scheduled for September!