Life At Vega IT
From Front-end interns to Front-end Developers
Maja Bozic
Categories: Internal, workers, worker success
Date 15-Oct-2014
Everyone deserves a chance. A chance to learn, a chance to progress in career, a chance to achieve self-assertion, a chance to succeed. Vega IT is a company that recognizes that potential and wants to give such chance to those who shows a great effort, the potential and actual willingness to learn and do the hard work to become a part of our team.
Every month we have students as a part of our Front-end internship program. Some of them have proven to us that they are open minds with potential and willingness to constantly learn and progress.
Let us share a story with you about Zorica Pilipović and Petar Milaković, our two interns and their path from Front-end interns to Front-end developers.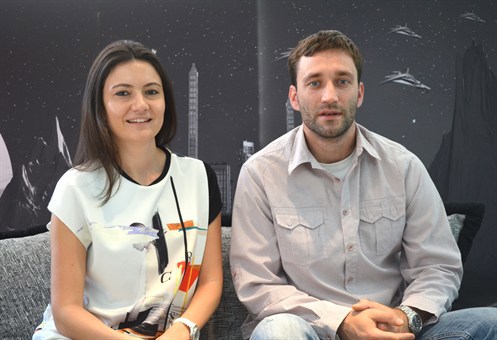 Both of them were excellent students, with an average grade higher than 8,5. They were a part of our internship program in February 2014.
Petar is an autodidact. During four weeks, the time period he had spent at Vega IT, he learned about best practices in HTML, CSS and JQuery. When he finished this program he realized that he had been doing a lot of things in a wrong manner. He had corrected his mistakes and got a job at Vega IT in April 2014.
Zorica heard about Vega IT Front-end internship program from her friend. She had sent us her CV and entered the program because of her passion to be part of our team. She had gained her HTML and CSS language skills within our internship program and every day since she has been learning new things. She was hired in April, and is now employed as one of our front-end developers. Destiny followed diligence in her case.
They both have the same plans for the future: to follow the technology, to progress in their careers and to become the best Front-end Developers!
So, consider this a personal invitation to check out what Vega IT's Front-end internship is all about! If you want to gain practical knowledge and pick up a little experience, send us your CV. Before you do that, check what you need to know before joining Vega IT Front-end internship program at: #!/articles/2014/10/internship-for-front-end-developers.
Any questions regarding the Front-end internship program? Ask them here or through the contact page. We are looking forward to hearing from you.
Follow us on Twitter,Facebook , Google+ andLinkedIn to stay up to date with our internship program.