Life At Vega IT
Employee of the month - November 2015
Maja Bozic
Categories: Colleague of the month
Date 18-Dec-2015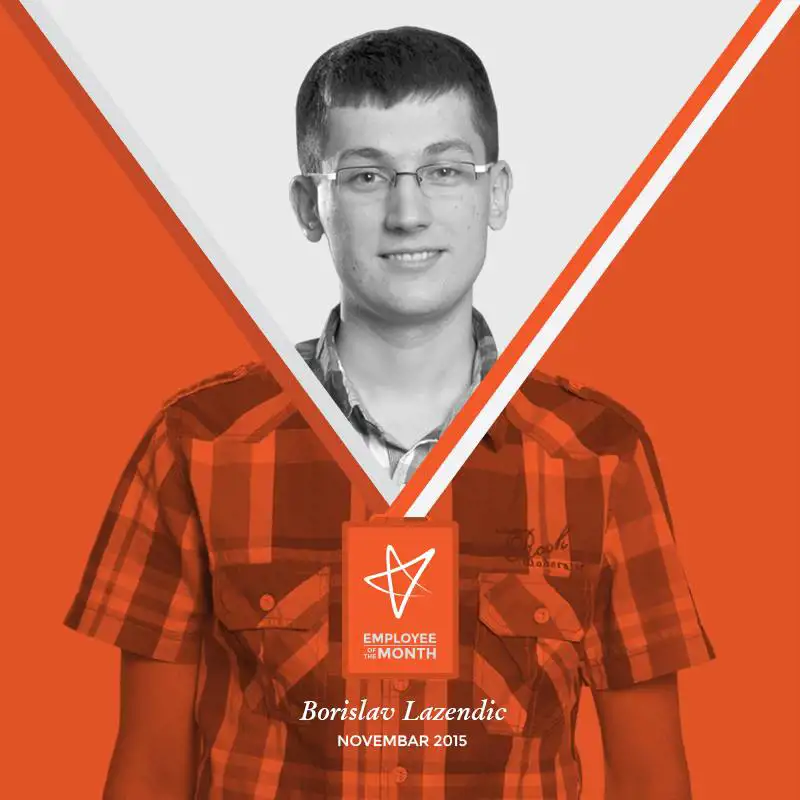 At Vega IT company every one of us can nominate a colleague as "Employee of the month", at any time. It is enough to write a single sentence stating why you're nominating that person. Anonymous online voting is organized at the end of each month. Our Employee of the month in November was Borislav Lazendic, and this is the reason why:
"Despite all of the problems that we encounter within complicated projects, Borislav gets along and performs his work with a smile, and at the same time his positive attitude improves the mood of his colleagues. Namely, during the realization of a certain project, he managed to do things that we thought would be impossible, thus saving us the time we would spend for another module implementation."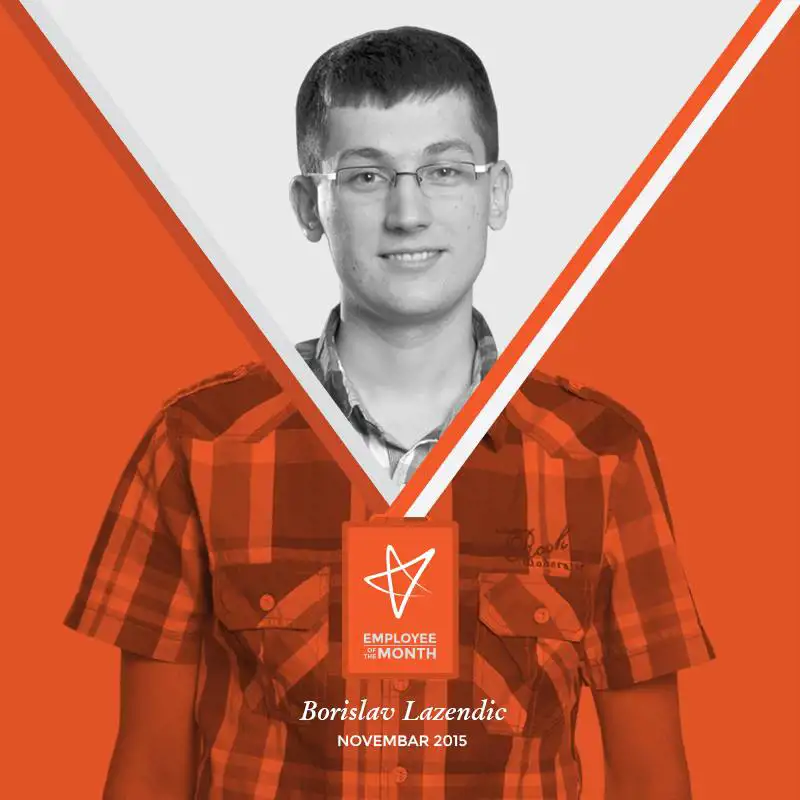 Employee of the month - November 2015
Meet our colleague Borislav Lazendic
Borislav has been a competitive force in the field of informatics as applied to computer science since his years in primary school. High school shaped and informed him regarding a career in this industry, and he is working to complete his university education while working as a development professional.
He is particularly focused on web technology and developing websites compatible with the Drupal content management framework. Borislav was originally an intern with Vega IT, and has proved with his rapid progression to be one of the company's quickly rising stars.
He watches football with friends, and plays darts and billiards to keep up his social standards.
Borislav is working to earn the Bachelor's degree in Computer Science.