Life At Vega IT
Celebrating Families: Introduction to Vega IT Kids Club
Tijana Popov
Date 20-Jun-2019
3 minutes to read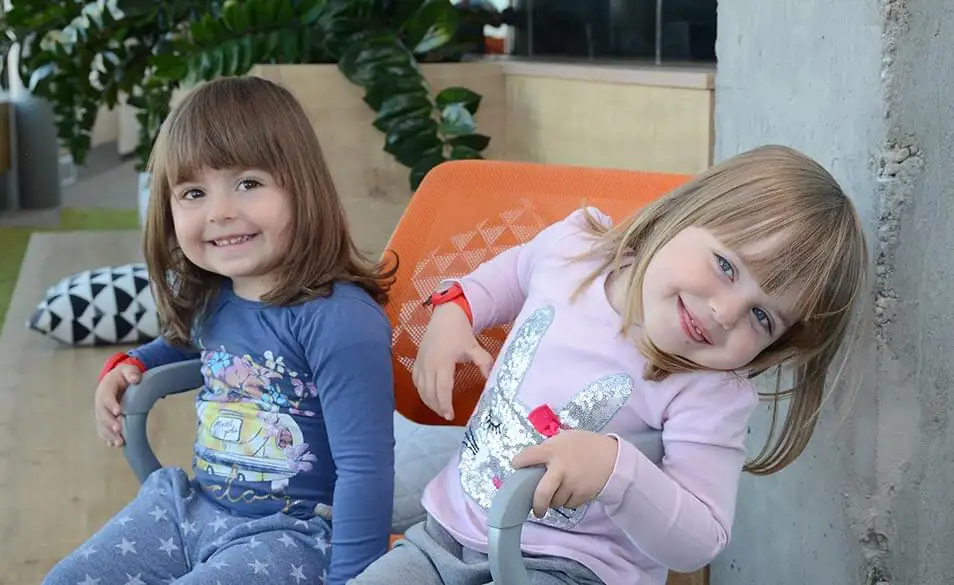 Balancing the needs of family and work life can be a challenge for many people, especially for parents with young children. Our employee benefits packages go beyond just financial perks and we always try to improve the benefits we offer to our colleagues.

Introduction to Vega IT Kids Club
Why Kids Club?
Over the years we have organised numerous family workshops, watched many theatre plays, gave many presents, met with many of our colleagues' family members during their regular visits to our company. Finally, we came to realise that we can group all these annual activities into a new perks program called "Kids Club".
We believe that it's important to bridge the personal and work life of our employees by including their families in different programs in our company. These fun family events are great opportunities to bring our families together inside and outside of the office.

The youngest members of Vega IT
What is "Kids Club"?
Kids Club is aimed towards the youngest members of Vega IT. Our goal is to gather our little ones so that they could have fun with their peers and parents while learning something new or exploring their creative side.
Here's what our new Kids Club program includes:
Welcome baby basket with a branded bodysuit

Welcome gift - a social game "Drugari"

Organising of a variety of workshops for kids

New Year's money gifts in the amount of 8000 dinars for each child

Branded Vega IT T-shirts for kids

200 EUR for each child for buying school equipment

Activities where kids are involved in socially-responsible projects such as planting trees where the idea is to contribute to our natural environment and make a world a better place to live :)

Give a little - once a year we donate things (toys, clothes, etc.) to those in need

Kids Movie night

Vega IT visit to the theatre

Going to the swimming pool

A public roller skating lesson for kids

Outdoor games without limits


And, Is This All?
Absolutely not. :-) We want to listen to our colleagues' ideas and try to implement new activities in this program. Anyone can suggest any idea which they believe will help our kids socialise. . Being surrounded by other kids can contribute to children's emotional, mental and educational development and allow them to gain new experiences and expand their horizons at an early age.

We hope that the number of members of this club will continue to increase
More importantly, each child from Vega IT is a member of an exclusive little club, tailored to their interests. We hope that the number of members of this club will continue to increase. ;-)
Children are great imitators, so give them something great to imitate. - Anonymous