Life At Vega IT
5 years of loyalty
Maja Bozic
Categories: Company success, Internal, workers, worker success
Date 18-Jun-2015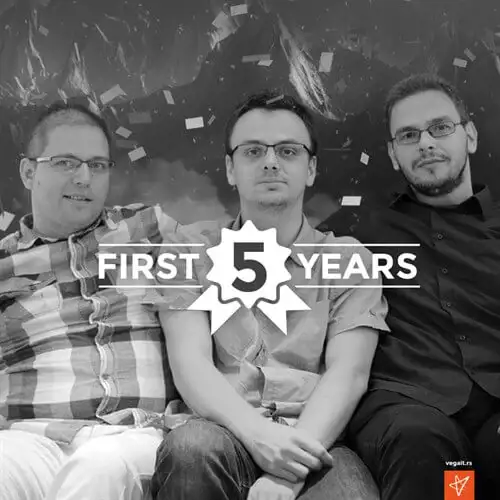 Time flies. It's almost seven years since we were a two-member team, sitting in one office with an endless number of dreams. Today, we have grown into a company with 70 smart employees, with great office space and a number of valuable clients.
We are proud to say that Vukasin Sadzak, Aleksandar Gajic and Jovica Turcinovic have also joined the group of people who have been with us for more than 5 years already. They also have received a small token of gratitude, paid day off and a getaway weekend of their choice from our list. They can take someone along to take pleasure in candlelight dinners, champagne, breakfast in bed, Turkish bath, Finnish sauna, jacuzzi, swimming pool, massages etc.
Thank you very much, dear colleagues, for your effort and everything you've done for our company, keep it up.
This is our tradition and we hope to have a lot more celebrations like this in the future.

Our doors are always open for excellent candidates that want to join our team and see what their own dedication could lead to their personal and our company's growth.
"Nothing is more noble, nothing more venerable, than loyalty." - Cicero