Knowledge base
Our Team Leaders' Point of View: How to Build a Successful Team
Maja Misovic
Categories: Team work
Date 31-Aug-2020
3 minutes to read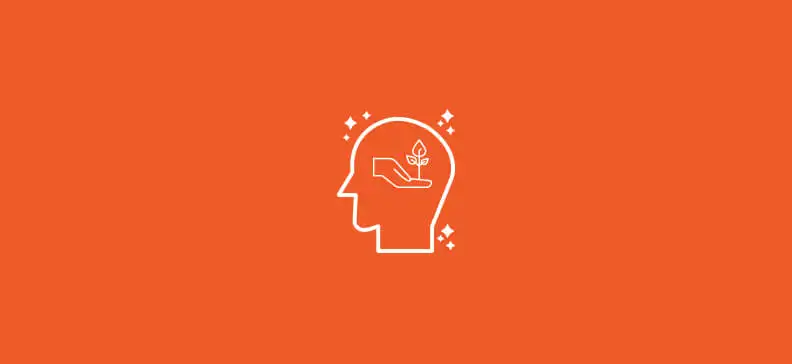 "Leaders become great, not because of their power, but because of their ability to empower others." - Stephanie Simpson
Vega IT was founded by two friends and university roommates who wanted to create a happy organisation where people would love to work. Over the years many new colleagues have joined our company, the teams have grown, and yet the atmosphere has remained the same.
We spoke with Slađana Miljanović (Lead Front-end Developer) and Stanislav Perinović (Operations Manager) and asked them about the challenges they face as leaders and how they maintain positive energy in their teams.
Meet Our Team Lead Front-End Developer Slađana
Slađa became a team lead eight years ago. Back in those days, she couldn't even imagine that her team would count 30+ front-end developers one day. So far, she has not only done her best to technically support her team, but she has also been encouraging each of her colleagues to improve their knowledge and develop successful careers. Her colleague Dejan Borić has been Slađa's teammate for six years. We asked him to share with us what it is like to be a part of Slađa's team. Here is what he said:
"Slađa as a FE team lead keeps us all together and knows who works on what project at every moment. She has answers to all of our questions. She maintains relationships between us and a project manager as well as between us and clients. She is well-organised, and she always does all of her tasks and assignments."
Finally, let's see how Slađa sees her work and what good practices she has to share with us.

Maja: Your team has 30+ colleagues. How do you manage to motivate so many people?
Slađana: Since we are all different and we do not all function in the same way, it's hard to say that there is a recipe or a formula for motivation. I think it is crucial to meet all the members of the team, to know their weaknesses and strengths, and, in that way, together with them, find out what motivates each one of them specifically.
Maja: Where do you find motivation and inspiration to be a better leader?
Slađana: Motivation and inspiration come from people I work with, both from my colleagues from the FE team and other colleagues in the company. Apart from that, challenging situations which nobody loves and which are an integral part of this job motivate me to be better, because this is where I can show my skills.
Maja: How have you improved your team-leadership skills?
Slađana: The experience I gained as a developer helped me a lot in the beginning because I could understand the colleagues and the problems they have. I learned a lot about myself by working with colleagues and it made me realise what I have to improve to be better at work. I read a lot, listen to various podcasts and there I find useful advice I can implement in my work with my colleagues.

Maja: How do you and your teammates improve your skills?
Slađana: Together. :) I have mentioned weaknesses and skills, which is a good basis and usually a next step in the improvement of specific skills. Each of us strives towards something, wants to learn something new, improves, and the team serves as a great support during this process. Team boost which takes place every second Wednesday is a great thing where colleagues can hear something new, get some inspiration and ideas which will help them improve their skills.
Maja: What advice would you give to yourself at the beginning of your career as a team lead?
Slađana: Do not panic. There is a solution for everything.
Get to Know Our Operations Manager Stanislav
Stanislav got promoted spontaneously eight months ago and became a team lead because that was his teammates' wish.
Stanke explained to us that nowadays the work of a system administrator is very interesting and multilateral. He gave us more insights into the work of IT Admins team:
"In our job, we are in charge of maintaining all the technical things like servers, computers, networks, hardware or software, different security and air-conditioning systems which improve the quality and conditions of our environment as well as our work. Although it sounds as if we are working only with equipment, we spend most of our time communicating with our colleagues and working on projects together with them regardless of whether they are internal or external."
Stanke's teammate Ljubiša Milinović added that everything they do, they do together. This is how Ljuba sees their teamwork:
"Our relationship in the team is based on friendship and this is where we function really well. All four of us consult one another and we talk about what we are going to work on each day. When we find ourselves in an unexpected situation, we always approach Stanislav to ask him for help and advice, and he is always there to give us advice."
Now, let's see how Stanislav sees his work as a team lead.

IT Admins: Dragan, Ljuba, and Stanke
Maja: What are the challenges you face daily?
Stanislav: Each day we face new bigger and smaller challenges. But, changing the priorities and solving all of the challenges on time so that everyone is satisfied is one of the biggest challenges I have to face.
Maja: What are the must-have soft skills you need to have as a team lead?
Stanislav: Patience, keeping a cool head, understanding and dedication to your colleagues.
Maja: How do you and your teammates improve your skills?
Stanislav: By working together with colleagues daily, exchanging suggestions and realising projects together with different colleagues that successfully meet challenges we get the magic formula for both personal development as well as the improvement of teamwork.

IT Admins team lead Stanislav
And how do you lead your team? What do you believe are the characteristics of a good team leader? We invite you to share your experience with us. We would be happy to learn something more about good leadership practices. So, feel free to send us your suggestions at contact@vegait.rs.