Corporate Social Responsibility
Thanks for the support
Maja Bozic
Categories: Charity
Date 05-Mar-2015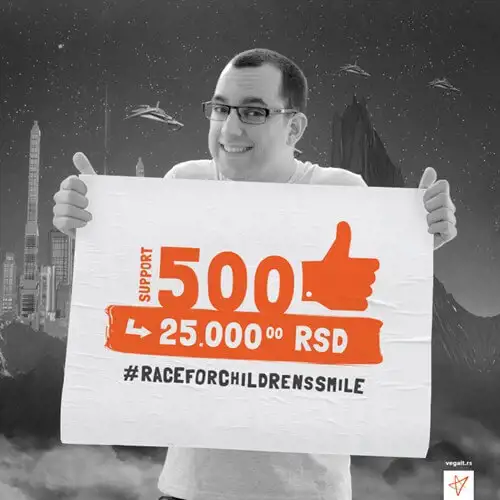 As of March 2nd, we have started a campaign to increase theawareness about the charity Race for children's smile. Our colleague Nemanja will run 11km at the race.
We have posted a photo of him at our Facebook page and askedpeople to like that picture if they want, to help us spread the word about the abovementioned charity event. We have explained that, if we collect 500 likes, our boss Saša Popović will donate 25.000,00 RSD, for the Children's safe house in Novi Sad, in particular.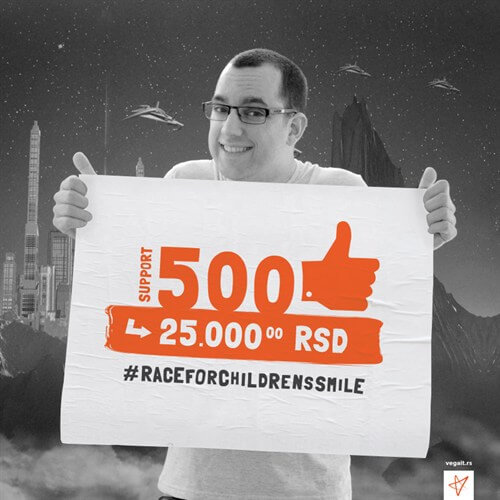 We have decided to ask the Children's safe house in Novi Sad, what they need the most and we agree to donate goods in that amount.
We have announced that if we collect 1000 likes on the photo at our Facebook page, 5 more people from our company will also run the race and we will donate extra toys, sweets and clothes for the children from the Children's safe house as well.
Within exactly 24 hours upon the commencement of the campaign, we have collected 1000 likes on the photo and had more than 170 photo shares. We have reached nearly 30.000 people.
Thank you all for that.
We will also collect and donate bottle caps to support the "Bottle caps for a smile" campaign.
We invite you all to participate in the race as well, because we surely will.
The names of the Vega IT employees that will run the race are:
Nemanja Maločić
Maja Božić
Maja Nedučić
Saša Popović
Ognjen Stanić
Marko Milošević.
See you all there.