Corporate Social Responsibility
GreenIT: Do You Want Our City to Be a Greener Place?
Tijana Popov
Categories: Corporate Social Responsibility
Date 09-Sep-2019
4 minutes to read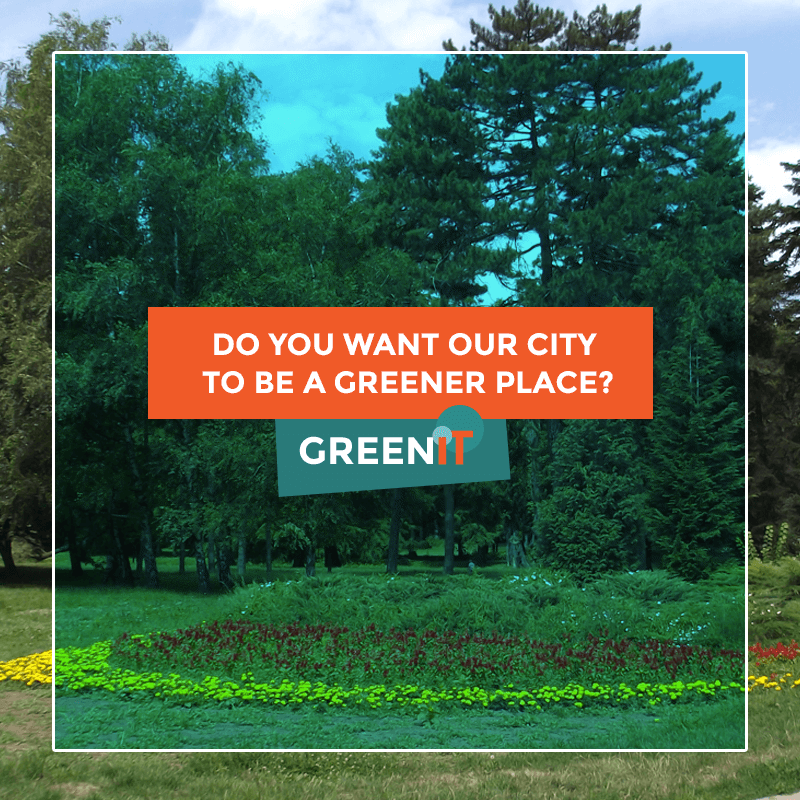 Do you know what the percentage of green areas in Novi Sad is? Would you be surprised if we told you that this number is as low as 5%?
Knowing this, we asked ourselves if we can do something about it. Is there a way to create a significant difference in our expanding city? After giving it much thought, we have decided to take on this challenge.
In the past few months, we have been working on creating a new socially responsible project called GreenIT together with Eko Kurir. Our aim is not just to raise awareness about the importance of planting trees, but we want to act on it as well.
What Is the Concept of GreenIT?
At the early stages of joined brainstorming, we researched the city's regulations and found out that the only public areas where we can volunteer to donate and plant trees are schools, hospitals and kindergartens.
With this in mind, we contacted the Faculty of Agriculture in Novi Sad and asked for their assistance. Students of Landscape Architecture, together with their professor, gave their contributions and created a new landscape plan for Marija Trandafil Primary School in Veternik.
Why Did We Choose Marija Trandafil School?
Our goal was to create a stunning oasis for students of a school which has a large outdoor space and barely any vegetation. Since Marija Trandafil School opened its doors for students only a decade ago, we had greater freedom in proposing a new and contemporary landscape design.

Have a look at the Before and After plan for the School's landscape.
Important Information About GreenIT
From today until the end of October we invite all companies from Novi Sad to join our green cause and help us plant the trees according to the prepared plan. If you think that this could be a fun activity for your team, you are absolutely right! Join us by FILLING THE FORM ON THIS LINK.
Each company will have a dedicated person/s who will assist and guide team members on how to properly plant trees in order to ensure that the young trees will grow healthy and serve its purpose.
On November the 16th we will meet with all like-minded enthusiasts and start planting the saplings.
We will announce the detailed schedule of the final event in the upcoming weeks.
How Can Your Team Take Part in GreenIT?
Like in our CSR projects IT Charity Race and "Code for a Cause", we want to invite our local community to join us and help create a greater impact in the city that we live in. We hope that this project will inspire other companies which are operating in Novi Sad to unite or even create new ecology campaigns.
Each team/company at GreenIT can choose between three packages.
Three saplings cost 20.000 RSD
Five saplings cost 30.000 RSD
Ten saplings cost 50.000 RSD
Beside saplings, your team will get a custom table which has important information about the trees you will plant as well as the optional logo of your company. Additionally, your company will be mentioned in all marketing and PR activities of Vega IT and Eko Kurir during the GreenIT campaign.
If you have any questions or suggestions about GreenIT, feel free to contact us at greenit@vegait.rs or via our social media profiles. We are more than happy to answer your questions. :-)