Corporate Social Responsibility
Code for a cause - What have we achieved?
Maja Bozic
Categories: Corporate Social Responsibility
Date 14-Sep-2017
3 minutes to read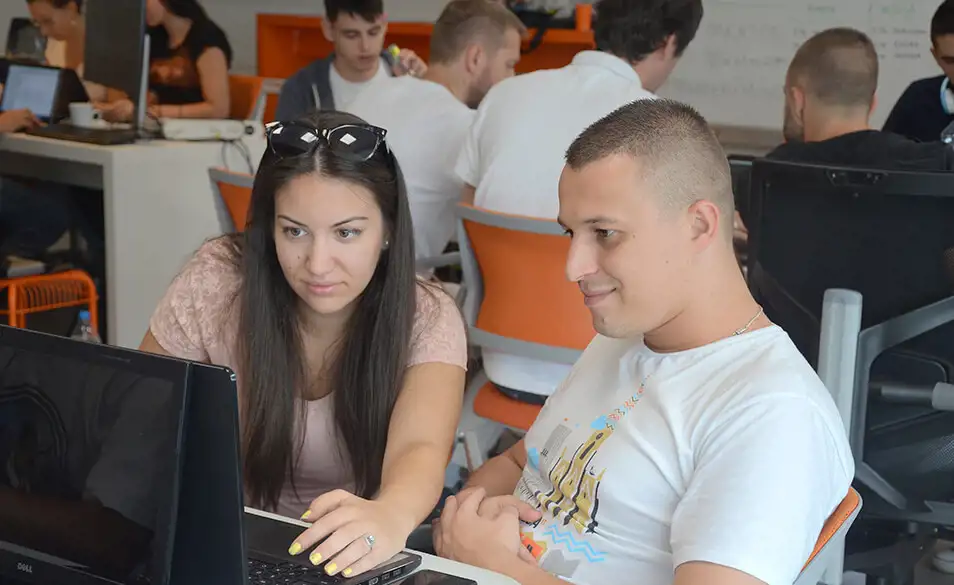 Last weekend we organized our first "Code for cause" event. We gathered developers from Novi Sad for two days of non-stop programming in order to realize 5 open-source projects as a solution to everyday problems we face in our city.
The beginning of this socially responsible campaign
It all started on June 1st when we held an open call for all amazing ideas that will make our city a better place. In the next 2 months, we received more than 30 great ideas but we selected 9 of them and put them to a vote. The citizens of Novi Sad had a chance to decide which of the ideas were the most important for them and the top 5 with the maximum score that made it to the list are as follows:
Website database of rare diseases

Website pet friendly city,

Website for Novi Sad bicycle initiative,

Application for public transport,

Application Post a problem.
After that, we also held an open call for all IT enthusiasts to join our "Code for cause" event and 45 professionals applied. Due to the specific requirements of every project, we invited only 36 people to join us at this event which took place in our office space in Novi Sad from September 8th until September 10th.
Ivan, one of the participants, said:
"48 amazing hours passed so quickly. The energy and atmosphere were so great that I felt like I could code forever! My team was awesome and I learned so much during this weekend."

Our colleague Ivan Kockarevic
The Code for cause event in stats:
48 Hours

36 Developers

5 Projects

1 Cause - Make Novi Sad a better place!
To keep this event memorable, we organized a live stream so you could check out all the videos at our Facebook page.
What have we achieved?
Well, a lot! We completed four out of five projects and, for one idea, the team made a great video about a problem they should solve in the future. We hope all open source projects will be launched in the next few days.

We would like to thank one more time to all the amazing people who shared their ideas with us and to all participants who contributed their time, knowledge and enthusiasm in these projects. And, last but not least, a big thanks goes to all our colleagues who helped us realize this event!
Thank you all for being part of the change!